Dolls: Shalil Kallur's suspense thriller ready to strike chords

Dolls malayalam movie directed by Shalil Kallur will be released on 15th March 2013. The movie produced by Magical Journey of Scenes (MJS) Media will have John and Sruthi Nair in lead. Jagannadha Varma, Saddiq, Shanavas, Rudrash, Shenby, Jyothykrishna, Geeta Vijayan, Parvathy, Indrans, Babu Namboothiri, and Kalasala Babu would don prominent roles in the movie.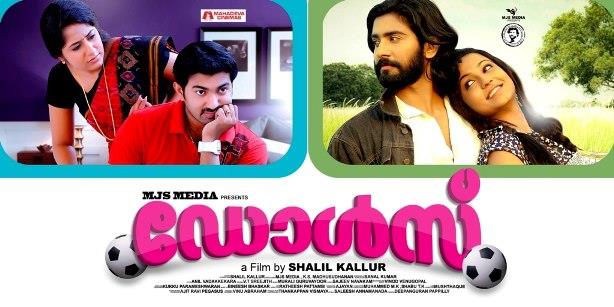 Shalil Kallur is gearing up to enthrall the movie lovers with 'Doll's a suspense thriller which is all set to get released next week. Shajil who stays as the soul of the movie has tried to make his presence with the script and even production. John Jacob, Shruthi Nair and Maria John would give life to the leading characters. The theme of the movie is centered on the life of physicians of two generations connected with the heritage 'Vaidyamadam'. Long back ago, the physician (Vaidhyan) of the 'Vaidhyamadam' had discovered a great poison mix which can be awfully harmful for human beings. The details about the poison mix were kept secret.

Dileep, the youngest generation of the 'Vaidhyamadam' family was a respectful doctor working in a hospital at Dubai. Dileep had close relationship with Anoop, Santhosh, Parvathy and Pro.Ravi. Meanwhile Dileep had identified about the secret poison mix and shared about it with his friends. As suggested by his friends, Dileep wanted to try the medicine in a person to know the reaction of the medicine. As the person getting knowledge about the after effects of the medicine refused to move forward making an experiment on him. Later part of the movie travels through a stage where Dileep finds some alternatives to get the result out from the drug.

With a well crafted script, Shalil Kallur has tried to feed all the elements needed for a commercial movie. It would be John Jacob's second outing after featuring in Tournament directed by Lal. Miss Kerala 2011 Runner Ups Shruthi Nair and Maria John will play prominent roles which can be seen throughout the movie. Maria is waiting for her grand release 'Red Wine' which is slated for 22nd March release. The lyrics for the movie are from the hands of Sajeev Navakam while Murali Guruvayoor has lent his magical fingers to set the music.

The camera has been cranked by Anil Vadakekkara who had captured the natural beauty as suitable to mix up with the story. Ratheesh Pattambi who was in charge of the art direction had taken much pain to deliver his best setting the background with adorable colours. The movie produced by UAE based Magical Journey of Scenes (MJS) Media would reach the movie in theatres on 15th March 2013.