Ayshickka Sharma's 'second innings' with Rajeev Pillai

Second Innings malayalam movie, the directorial debut of Shanooe will feature Rajeev Pillai and Ayschickka Sharma in lead. After keeping her foot strong in Tamil and Telugu, Ayschikka is testing her acting skill in malayalam through 'Second Innings'.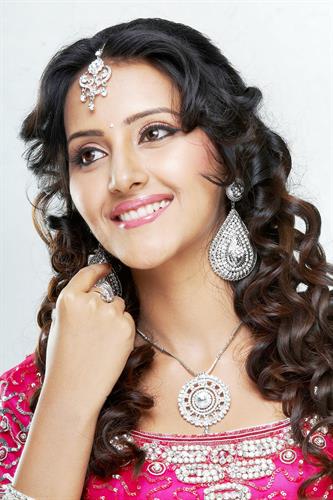 After sizzling in tamil and telugu movie world, young Ayschickka Sharma is making her way in M-Town with Shanooe's direcotorial debut 'Second Innings'. Right from the childhood, Ayschickka had been a popular figure on television getting attached with a number of advertisements. Being is a final year student, she do like to concentrate more on movies after finishing her academics.

Chandrasekar's 'Velutha Kettu' was the stepping stone for Ayschickka to lend her face on silver screen which was followed Friends Book, a Telugu movie. It was not only the script but the entire team of the 'Second Innings' made Ayshickka to stick to the feet making her job comfortable. This model turned actress will romance with Rajeev Pillai directed by Shanooe who worked as an associate to Venkat Prabhu.

Rajeev Pillai, the man with toned body is getting busy in the midst of big projects which are being offered to him. 'Second Innings, would be the best platform for Rajeev to express his talents rather than showing off his pumped up physique. He plays an ordinary youngster who falls in love with a girl who lives next door. Keeping high regard to the title, 'Second Innings' is all about a person who wish to get a second chance in life.

After loosing his mother during his early days, he lives his own battling with life. The knowledge that he had a life threatening disease, made him to live with courage without worrying about it. He sells his property and took the money to help the needy. There happens the real twist, which makes the story interesting. Badri, Siddiqu, Maniyan Pillai Raju, Aju Varghese, Kottayam Nazeer, Vijaya Raghavan and Krishna Prabha will be donning prominent roles. Produced by Red Rabbit Creations, the movie will start rolling soon.

After a dedicated one month with CCL, Rajeev is back in front of the camera appearing in Malayalam, Tamil and a bollywood movie. His upcoming movies include Abrid Shine's 1983 with Nivin Pauly and Anoop Menon, Lijo Pallissery's Disco and a bollywood movie.