Caution: Raaj Prabavthy Menon's 'Buddy' might steal your heart

Buddy malayalam movie directed by Raaj Parbvathy Menon is the story of friendship. Produced by Augustin Jackson, the movie will feature Anoop Menon, Bhoomika, Srikanth, Balachandra Menon, Babu Antony, Arun Midhun, Asha Sarath and Mithun Murali. With the post production works over the movie will soon get reach theatres.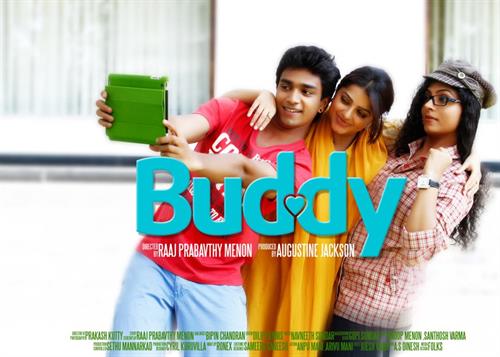 What would be the reason for the everlasting bond with people and film industry? The passion to express his or her talents in the world of entertainment would be the main reason which acts as a magnetic spot. An engineering degree from Singapore was not much enough to pull back Raaj Prabavathy Menon from chasing his dream to be a filmmaker. Riding on the wings keeping his dreams alive, Raaj is gearing up to unveil his debutant creation to the world. 'Buddy', as the name indicates tells the tale of a father-son relationship.

With the script ready five years ago, Raaj planned to rope in Asif Ali and Mammootty for the lead roles. But it would be play of time as Raaj got his best buddy Anoop Menon to play the role of onscreen father while Mithun would don the character of his son. 'Buddy' will bring the real life bondage of father and son onto the big screen. The story will creep into the minds of the viewers making them aware about the healthy relationship which can be built with a father and son.

With relationships had undergone a change, people are open to share their thoughts with their parents. Anoop Menon who is willing to undertake experimentations had undertaken the brand new role as the father of a 17 year old giving zero concern to the future projects. Balanchandra Menon and Babu Antony would be seen in different avatars brining back their days of success. Being a social drama, this fun filled movie is packed with emotions and thrills which can keep the family audience intact. Asha Sharath and Bhoomika Chawla would keep their presence alive, donning important female characters.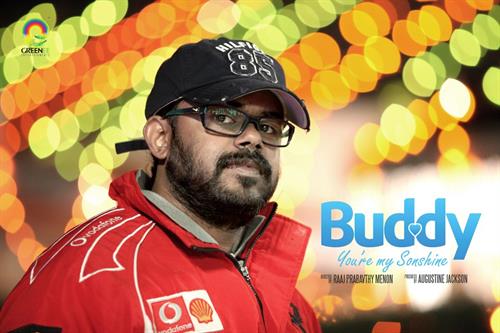 'Buddy' revolves around the life of Manikunju(Anoop Menon) who lives at his home 'Ethens' at Ootty in company of his 4 friends. Even though his interests would be diverse at different times, he keeps stability in his friendship. Rtd DGP Sankaran Namboothirippad(Balachandra Menon), Chandersingh(Babu Antony), Biju Pattambi (Arun) an aspirant filmmaker and the cook Kurisu(Josutty) are his close friends.

During their pleasure life Vishnu (Mithun Murali) a 17 year old an engineering student studying in a college at Ootty enters their life. The days with Vishnu add more happiness in the life of the five friends. But Vishnu arrived there with some hidden motives. Following events are being unwrapped in 'Buddy', which make the story much thrilling.

Babu Antony who is back in track would don as Chandran Singh, a Malayali army man who converts to Sikhism. The character which has shades of comedy, the actor is much excited about the movie. Swarna Thomas, Tamil actor Sreekath and Karthika(Ko Fame) also play import roles in 'Buddy'.

Produced by Augustin Jackson, 'Buddy' will be blessed with the composition of Navaneet Sunder. Prakash Kutti stayed as the backbone as cinematographer zooming his camera which captured the beautiful scenes. An exclusive song was shot at exotic locations in Shimla, Kurfi and Narkanda. With post production works completed, 'Buddy' will be released in May.