Signal: Devakumar's grand entry with a suspense thriller

Signal malayalam movie directed by Devakumar will feature a bunch of youngsters in lead. The movie is a campus story packed with suspense at its peak. With a socially relevant subject under its hood, 'Signal' gives thought provocative messages to parents and teenagers. The cast include Shakthi, Ramis Raja, Vidyasree, Adhithya, Sivaji Guruvayur, Sasi Kalinga, Lishoyi, Biju Chalakudy, Nanda Kishore, Jeevan, Haridas, Suhail, Sunil Surya, Nandu, Ambika Mohan, Vandhana and Ancy, Ajanda. Signal will reach theatre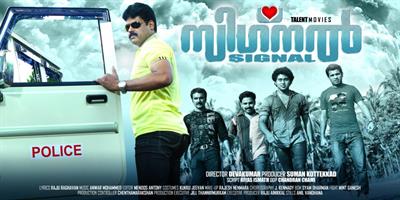 It is a dream come true for young Devakumar as his directorial debut 'Signal' reach theatres. Keeping a passion over movies, Devakumar have travelled long distances which finally landed him into the world of entertainment which he always kept close to heart. Devakumar reached Chennai and completed diploma in film making.

Returning from Chennai, Devakumar started an office for a construction company keeping aside his film thoughts. His acquaintance with lyrist Raju Raghavan was a turning point in his life. He first try over camera was in acting with an album titled Oomal Penee'. Later he turned as director for 5 albums including Sravana Maasam and Mantharam. A documentary titled Jyothirmayi which was also directed by him gave confidence to move forward in fulfilling his interest.

Devakumar and movie fervent friends took their time sharing thoughts about film making. Seeing their fascination over Cinema, Raju Inikkal came forward to produce the movie. Flying on the wings of dreams, Devakumar made all possible effort to consolidate a team to bring his vision alive. Scripted by Riyaz, the story zooms into a socially relevant subject which is closely related to our present society.

With parents giving due importance to their profession, they usually give less care to their children. While working abroad concentrating on makes money, parents do forget about the mental and emotional changes that happen in the children. Extra freedom and carelessness would bring jeopardy in the life of teenagers. 'Signal' zooms into the shoddy nature of today's youth which are caused by the irregularities in the life of parents too. Even with commercial elements, 'Signal' throws light towards a future society with high remarkable bondage between parents and their children.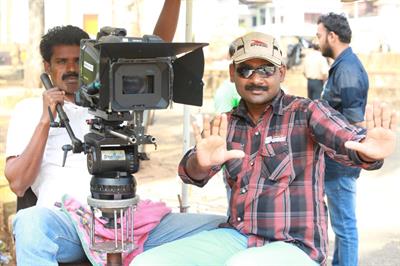 Through this movie, Devakumar will be introducing a long line of fresh faces along with popular actors. The cast include Shakthi, Ramis Raja, Vidyasree, Adhithya, Sivaji Guruvayur, Sasi Kalinga, Lishoyi, Biju Chalakudy, Nanda Kishore, Jeevan, Haridas, Suhail, Sunil Surya, Nandu, Ambika Mohan, Vandhana and Ancy, Ajanda. Produced by Suman Kottekkad under the banner of Talent Movies, 'Signal' is blessed with the presence of Anwer Mohammed who would spin his magical hands to tune the songs for the lyrics written by Raju Raghavan. Chandran Chami has expanded his camera zooming the beautiful scenes as directed by Devakumar.

A making video of 'chendumalli', a song from Signal uploaded in You Tube is fast reaching the viewers. Sung by Franco, Pradeep Palluruthy and Jyolsana, the song is quite an example of the talent of yet another batch of youngsters. With the post production works over, the movie will be released in May 2013. So get ready to enjoy yet another campus movie which carries the soul of real life.