Paisa Paisa: Raj Zacharias high voltage suspense thriller after Anwar

Paisa Paisa malayalam movie, the directorial debut of Prasanth Murali will be produced by Raj Zacharias under the banner of Celebs and Red Carpet. Indrajith, Mamtha Mohandas, Aju Varghese, Daniel Balaji, Risabava, Sasi Kalinga, Jojo, Sandhya, Anoop Chandran, Aparna Nair and Apoorva Bose are the leading artists. With the shooting to wrap up in a week, 'Paisa Paisa' will reach theatres in May 2013.



Job oriented Digital Marketing Courses in Kerala.
Call +91 8138875600 for details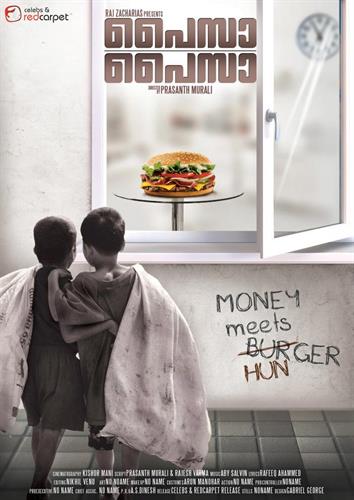 Anwar was one of the stylish movies made in malayalam till date which produced rave reviews. After the mega ton success of Anwar, the man behind the screen producer Raj Zacharias is back in full power with 'Paisa Paisa' which is credited to be a high voltage suspense thriller.

Staying behind as the back bone for the viral feat of Anwar, Raj Zacharias is cashing for yet another project under his own production unit Red Carpet Entertainment (Celebs and Red Carpet).

Paisa Paisa will be the directorial debut of Prasanth Murali who has sizzled as director behind the screen with a short film Checkmate. Prasanth who worked as an associate of V K Prakash has written the script while the screenplay was completed by Rajesh Varma and Laser Shine.

The movie will feature Indrajith and Mamtha Mohandas in lead roles supported by Aju Varghese, Daniel Balaji, Risabava, Sasi Kalinga, Jojo, Sandhya, Anoop Chandran, Aparna Nair and Apoorva Bose.

As the movie was making huge buzz from the announcement of the project, we were eager to know about its release. 'SpiderKerala' enquired producer Raj Zacharias about his new venture. "The shoot of our movie is almost completed. We have only 10 -12 days left for the shooting." said Raj.

While asked about the story of the movie, "The story revolves around the main characters and it focuses mainly on how money is important in our life and how it controls our relationships." explained Raj.

For a promotional song, the producer has brought in Amruta Patki, a model turned actress who won the Miss India Earth pageant in 2006. Another major attraction of the movie will be the presence of Aby Salvin Thomas, a blessed musician who had experienced working as a music programmer and orchestrator for films and non-film albums.

So get ready to enjoy a Hi- Fi treat exclusively served by Raj Zacharias and his team.