Malavika Mohanan to romance Dulquer Salmaan in 'Pattom Pole'

Malavika Mohanan, daughter of cinematographer K U Mohanan will romance with Dulquer Salmaan in 'Pattom Pole' directed by cinematographer-turned-director Azhagappan. Dulquer Salmaan would play the role of a Tamil Brahmin which is being scripted by Gireesh Kumar. The movie will feature Anoop Menon and Archana Kavi playing prominent roles.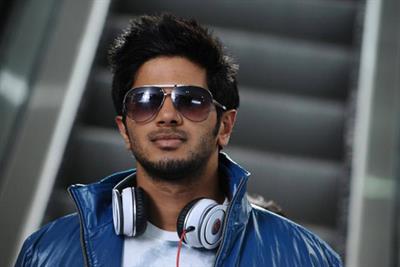 Mega star Mammootty who had entertained the audience through various characters do make us remember about his role as Tamil Brahmin in a number of movies. Following his footsteps his son Dulquer Salmaan too is trying his part donning the character role of a Tamil Brahmin.

Cinematographer-turned-director Azhagappan will be looking forward his first venture titled 'Pattom Pole' which tells the love story of a girl and a Tamil Brahmin boy who has settled in Kerala. The story would fuse with the taste of the present generation.

Scripted by Gireesh Kumar, the movie will bring a new talent to malayalam movie industry. Malavika Mohanan, the daughter of Bollywood cinematographer K U Mohanan is stepping into malayalam with 'Pattom Pole'. Malavika who is currently pursuing a cinematography course had made her presence in modeling too was found to be perfect for the role.

Anoop Menon, Archana Kavi Tamil actor Ilavarasu, Nadu and Maniyanpillai Raju will be playing prominent roles in the movie. Azhagappan had earlier done a film titled 'Salute' or the Indian Army. Standing behind the camera Azhakappan is known for his excellence as Cinematographer Ore Kadal, Arike and Ozhimuri. Being the directorial venture, Azakappan wanted to do a commercial movie with all flavours to entertain all types of people.

Pattam Pole deals with such a story which people could relate with their life. Dulquer Salmaan who debuted with 'Second Show' made his presence in Usthad Hotel and Theevram. While waiting for his next release ABCD: American-Born Confused Desi, Dulquer is acting in Sameer Thahir's Neelakasham Pachakadal Chuvanna Bhoomi with Sunny Wayne. After completing the shoot of Sameer's movie, Dulquer will join Azhagappan with location at Thanjavoor for his first commercial venture in June 2013.