Odiyan: An awful spirit that might not let you sleep

Odiyan malayalam movie directed by Priyanandanan is an adaptation of the novel written by P Kannan Kutty. His second movie 'Pulijanmam' won the National Film Award for Best Feature Film in 2007. Starting his career as a stage actor, Priyanandanan stepped into the direction field. 'Odiyan' is an awful character which gets into the body of people and makes them to do odious acts.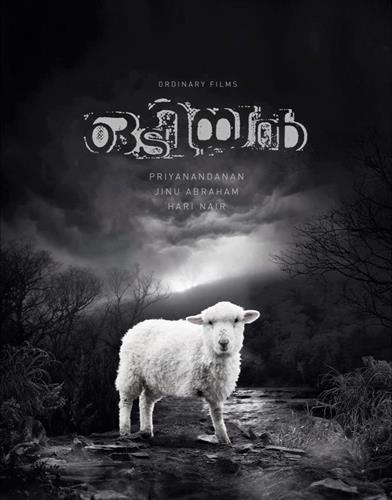 Well accepted novelettes paying their way on to big screen is not a new thing in malayalam film industry. With a number of novels getting shaped into movies, one more work is on the way to reach the celluloid. P Kannan Kutty's novel 'Odiyan' which truly had petrified the readers will be adapted to the silver screen by Priyanandan with the same title.

'Odiyan' is an awful character which gets into the body of people and makes them to do odious acts. As a shadow, Odiyan wanders during nights attacking people from behind and leaving them dead on the way. Odiyan is being used to destroy personal enemies or business rivals.

While reaching the theatres, the movie will be a new experience for the audience who always give regards to that effort which could keep them intact. Produced by Sugeeth's Ordinary Films, the movie will start rolling in September 2013 with Palakkad as the main location.

Jinu Abraham serves as the screen writer while Hari Nair would wield the camera. Another project titled 'Arikil Undayirunnenkil' while tells the tale of Changampuzha with Fahadh Faasil in lead is expected to begin very soon. 'Odiyan' would be the second project of Ordinary films after making their debutant production venture with 3 Dots.

Starting his career as a theatre artist, Priyanandanan stepped into the direction field who was known as Priyan Vallachira during the time. From the stage, Priyanandanan took a deviation changing his career to movies. Working with popular film makers P. T. Kunju Muhammed and K. R. Mohanan as assistant director, Priyanandanan become an independent director with Neythukaran in 200 which told the story of a weaver.

Actor Murali who donned the lead character won the National Award for the Best Actor for his brilliant performance in the movie. Pulijanmam(2006), Sufi Paranja Katha(2009), Bhakthajanangalude Sradhakku(2011) were followed which are true examples of his mettle as a director.

The cast for 'Odiyan' is yet to be finalized but is expected to get shape within a couple of weeks. So get ready for the ultimate thriller which can hook you up.