Dial 1091: A movie by Kerala Police

Dial 1091 malayalam movie directed by civil police officer Santo Thattil will be something special to watch. A project headed by the Kerala Police, Dial 1091 themes around the life of those young girls who fall prey to mobile misuse and later subjected to physical abuse by their protectors. Presented by the rural police of Thrissur district, the screenplay is handled by Kodungalloor Circle Inspector M Surendran. For the lyrics of Engandiyoor Chandrasekharan Shyamdarman has set the music.Lalu Alex and Siv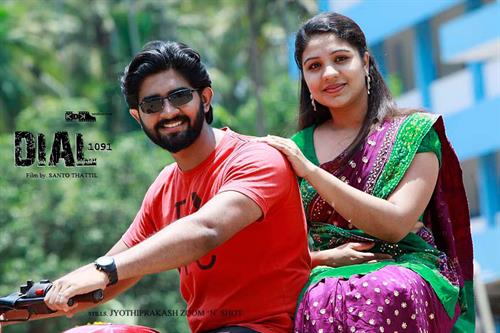 A movie helmed by few members of the Kerala police department is on the making. Dial 1091 directed by civil police officer Santo Thattil deals with the atrocities that happen to women in our society. A project headed by the Kerala Police, Dial 1091 themes around the life of those young girls who fall prey to mobile misuse and later subjected to physical abuse by their protectors.

Presented by the rural police of Thrissur district, the screenplay is handled by Kodungalloor Circle Inspector M Surendran. For the lyrics of Engandiyoor Chandrasekharan Shyamdarman has set the music. Lalu Alex and Sivaji Guruvayoor will be featured in the movie while a number of new faces and school children would make their big screen debut.

As our younger generation is too addicted to mobile phones and social media networks, many girls are becoming victims due to its misuse. Mobile phones could be also be used for illegal operations such as terrorist attacks, lackmailing, kidnapping and drug rackets. There are many people who do take advantage of the immature nature the girls and do physically torture them.

'Dial 1091' do feature six girl students donning prominent roles. The movie is produced by K D Kunjappan, Ashraf Valiakathu, and K K Naishad under the banner of KDK Productions. The shooting of the movie is currently progressing at various locations.

Anand stays as the cinematographer zooming the camera according to the instructions given by the director. As many young film makers are making their entry into the industry, it is a situation to welcome the team behind the movie 'Dial 1091' for their effort. The movie stands different as with its commercial aspect creamed with a social message advising the children and teenagers to use the mobile carefully.