Thira – Vineet Sreenivasan's next a thriller

Thira malayalam movie, Vineet Sreenivasan's next movie will come under the genre 'Thriller'. Having credited as a multitalented person, Vineeth has show his talent on and behind the screen. After making his directorial debut with Malarvadi Arts Club, the actor rose to the zenith of popularity with his 2nd venture 'Thattathin Marayathu'.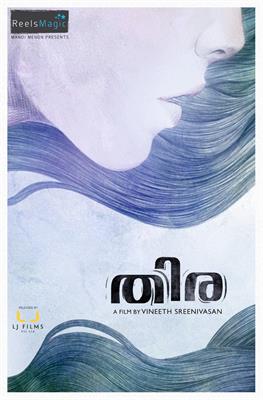 The wait is over!!! After the grandiose success of 'Thattathin Marayathu' movie enthusiasts were eagerly waiting for the announcement of Vineeth Sreenivasan's next project. After much wait, Vinneth announced the title of his 3rd movie through his blog.

Titled 'Thira' the movie will be a thriller. "I am stepping into my fav genre of all time – THRILLER!! Attempting this film is gonna be my career's biggest challenge I have taken so far. I hope I do justice to myself. To me name of the movie is simple but profound.

Just how I would want the movie to be. THIRA!! I have not given the cast and crew details because certain things need to be sorted. Will give the details as soon as possible." writes Vineeth.

Even though Vineeth has not given further details cast and crew of the movie, it is much sure that Vineeth would carry the same team who had worked with him the previous movies. But new faces would also be introduced through 'Thira' which is expected to have an innovative theme as done in two of his former flicks.

Months back there was a report that Vineeth would be launching his brother Dyan Sreenivasan through his new venture. But for more conformation, we have to wait and see. Any way the title and news about Vineeth's third venture has gone viral on the social media sites with movie enthusiasts active in sharing its first look poster. Produced by Manoj Menon under the banner of Reels Magic, the distribution will be initiated by LJ Films Pvt.Ltd.