Street Dog malayalam movie: Vinu Mohan turns script writer

Street Dog malayalam movie directed by Radhakrishnan Mangalath will have Vinu Mohan and Riyas Khan in lead. Scripted by Vinu Mohan, the movie revolves around a street dog. It tells the tale of an young man's bonding and the dog while both lives in the street. With Thiruvanathapuram as the main location, the shooting is expected to start in September.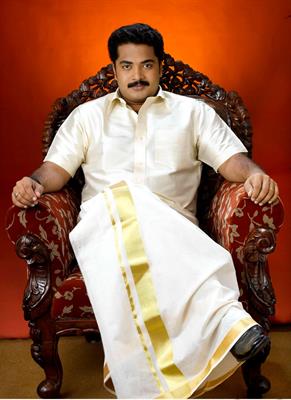 Actor Vinu Mohan, the grandson of late actor Kottarakkara Sreedharan Nair, son of actress Sobha Mohan and nephew of actor Saikumar is trying his second innings as a scriptwriter. Titled 'Street Dog', the movie the tale of a young man's bonding and the dog while both lives in the street.

Along with Vinu Mohan, the movie will have Riyas Khan in lead. The theme is not only the relationship between the lead actor and the dog, but it gives knowledge how the dog is able to change the bad characteristics which had been deep rooted in the life of the protagonist.

Radhakrishnan Mangalath who had donned projects like Sakudumbam Shyamala and White Paper is looking forward with his new venture which is expected to start shooting in September with Thiruvanthapuram as the main location.

Vinu Mohan started his big screen debut with multilingual movie Anajtha which has not been released yet. He become familiar among the malayali audience with Nivedyam directed by Lohithadas which also won him the Best new face award for the movie. He later made his presence in movies like Sultan, Cycle, Dalamarmarangal, Chattaminadu, Colours, Keralatsavam 2009, Inganeyum Oral, Kootukar, Holidays, Nadakame Ulakam, Ee Thirakkinidayil, My Dear Mummy, Ezhamathe Varavu and Bombay Mittai.

Ezhamathe Varavu is an emotional drama directed by Hariharan which is set on the backdrops of a forest. It would be an attempt to bring man and nature together. Scripted by M T Vasudevan Nair, this movie is being produced under the banner of Gayatri Cinema Enterprises, Hariharan's own production house.

Vinu Mohan recently married actress Vidyalakhmi while the couple had acted together in a movie too. Even though the actor does not have many movies in credit, Vinu has proved his acting skill on silver screen. How would Vinu fit in his new avatar as a script writer? It's time to prove the fact.