Avicharitha: Tiny Tom and Jyothy Krishna in lead

Avicharitha malayalam movie directed by Shanavas will have Tiny Tom and Jyothi Krishna in lead. Based on woman oriented theme, this movie is a family drama. With the story, script and screenplay are written by Shanavas himself, the movie will start rolling in June. 'Avichritha' tells the tale of a woman and few hours in her life.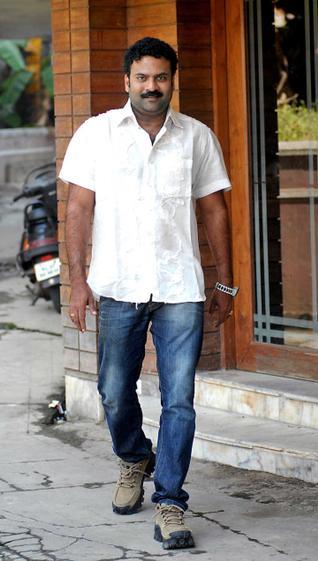 Tini Tom who had made his presence as an actor, mimicry artist and TV presenter is on cloud nine after bagging a number of movies to show his skill on silver screen.

After acting in movies like Isaac Newton S/O Philipose, Housefull, Kutteem Kolum and God for Sale: Bhakthi Prasthanam, Tiny Tom is gearing up to do the lead role in 'Avicharitha' written and directed by debutant Shanavas.

'Avichritha', being a woman oriented theme, tells the tale of a woman and few hours in her life. Jyothi Krishna plays the role of a pregnant lady while Tini Tom as her lover.

Jyothi Krishna would play the lead character in the movie which will start rolling at the end of June. Other than the couple, a friend and a thief would be playing crucial roles in their life.

Tini Tom who made his acting debut in 1995 with Mimics Action 500 become popular through the TV comedy programme Tom & Jerry teamed with Guinness Pakru. This show got noticed and it was the stepping stone for both the actors.

Even though he was seen in Panchapandavar, Lal Jose lend his an important role in Mammootty-starrer Pattalam which gave him recognition.

But the career breaking role for the actor was in Ranjith's Pranchiyettan & the Saint in which he portrayed the role of a driver. The effective use of Thrissur-slang in the movie have him more praise and new ventures too.

His later projects include Indian Rupee, Beautiful, Hero, Veendum Kannur, Spirit, Namukku Parkkan and Friday.

After Housefull and Kutteem Kolum Tiny Tom is casted in 'Avicharitha'. His upcoming projects include 'Pottas Bomb', 'Colour Baloon' and few others.

With a number of new comers entering the malayalam movie industry, it would the best opportunity for many to show their presence back and in front of the camera.