ABCD vs Left Right Left vs Thank You: Fight for box office collections

ABCD (American Born Confused Desi), Left Right Left and Thank You will fight for box office as it's much interesting to know the collection records. After Vishu, now it's time for the three biggie's waiting to hit theatres. 'Left, Right, Left, by ArunKumar Aravind, 'Thankyou' by V K Prakash and ABCD' by Martin Prakkat would reach theatres on 14th June. Which would don the box office crown? Let's wait and see.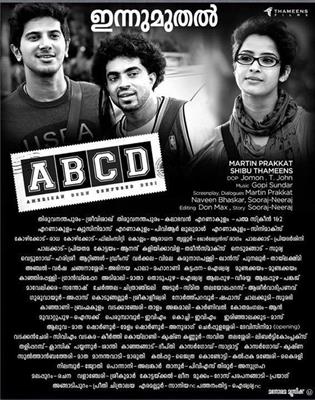 After a dull weekend, the theatres in Kerala are gearing up to welcome three big movies which would reach theatres on 14th June. 'Left Right Left directed by ArunKumar Aravind, 'Thankyou' by V K Prakash and ABCD' by Martin Prakkat creamed with all flovours will keep the audience intact.

The most interesting fact is that, all the three are intelligently planned movies expecting to entertain the fun loving viewers. All the three movie makers had wisely done a good effort working behind the camera and also pre publicity too.

All the three movies have cleared the censor board receiving clean 'U' certificates. Set at different backdrops, the genre and narration would be totally different. Now it's high time to know each movie in deep and their offering for the movie enthusiast too.


ABCD (American Born Confused Desi)

Even though a couple of Hollywood, bollywood and kollywood(tamil) movies are reaching theatres on 14th June, Dulquer Salmaan's ABCD would be having a thick packed audience who wish to keep themselves fresh. ABCD, the acronym of 'American Born Confused Desi' shot at USA and Kerala is a complete entertainer scripted by Martin Prakkat and Navin Prabhakar.

Inspired by a newspaper article, the movie tells the tale of two cousins, Johns Isaac (Dulquar) and Korah Murikkan (Jacob Gregory) and their journey to Kerala. Hot baked for the new generation fans, the movie will be a complete entertainer.

Having a running time of 2.5 hours, this movie can be enjoyed without any worries. ABCD also feature a song sung by Dulqar which already had gone viral. Theatre artist Aparna Gopinath is making her big screen debut with this movie.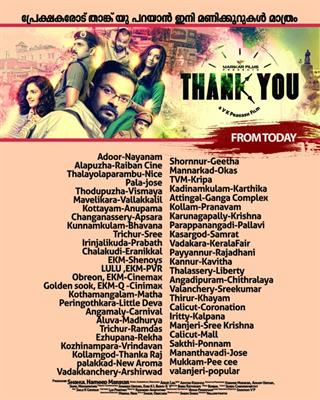 Left Right Left

After path breaking success of Ee Adutha Kaalathu, Arun Kumar Aravind and Murali Gopi are ready with their next titled 'Left Right Left'. As their previous venture, much expectations is on this movie too which revolves around the life of Jayan (Indrajith), Roy (Murali Gopy),Sahadevan (Hareesh Peradi), Anitha (Lena) and Jennifer (Remya Nambeesan).

Set in three periods – the 60s/70s, the 80s/90s and the present, this movie focus on the thread, how the influence of childhood experiences mould the character and mindset of a person. It's a spoof look into the contemporary day society of Kerala. Having a run time of 130 minutes, this movie is produced by Renjith Rajaputhra.


Thank You

Thank You directed by V K Prakash tells the tale of a mysterious man who come to Trivandrum city. Scripted by Arunlal, the movie zooms Jayasurya who travels in an auto rickshaw in search of something. His moments would really bring confusion for the city police as they too follow him to know his intentions. Touted as a realistic emotional thriller, this 2 hour movie is produced by Shaul Hameed Marikar under the banner Marikar Films.

Sethu, Tini Tom, Mukundan, Aishwarya Devan, Mridul and Saiju Kurup would give life to other characters in the movie. The music is composed by Bijibal which the cinematography is handled by Arvind Krishna. Thank You which is a reflection of the current socio-political system and also on the violence against women would reach theatres on 14th June.