God for Sale: Bhakthi Prasthanam malayalam movie story

God for Sale: Bhakthi Prasthanam malayalam movie story is given here. God for Sale: Bhakthi Prasthanam is an upcoming Malayalam movie starring Kunchacko Boban, directed by Babu Janardhanan. It is the story of a Swami- Poornanandaswami, in the current circumstances. The movie also takes us through his earlier life. This article is a preview of God for Sale : Bhakthi Prasthanam.



Job oriented Digital Marketing Courses in Kerala.
Call +91 8138875600 for details
God for Sale: Bhakthi Prasthanam is the upcoming Malayalam movie with Kunchacko Boban in the lead role. Just like the name suggests God for Sale is an attempt from Babju Janardhanan taking us to the mindset and surroundings of the life of Swamis during the current socio-political circumstances. The swami is Poornanadaswami. Kunchacko Boban is doing the role of the miracle swami in the movie. The movie will be taking us through the personal life of Poornanadaswami and different events shaping his life.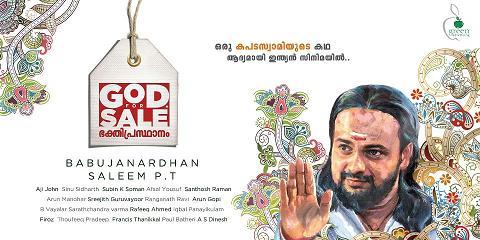 God for Sale: Bhakthi Prasthanm is directed by Babu Janardhan from his own story and script. Other cast includes Akam fame Anumol and Jyothikrishna as heroines, Thilakan, Suraj Vernjaramod, Tiny Tom, Lakshmi Priya, Rajeev Pillai etc. Kunchacko Boban has been having very good run from last year onwards. He has become very selective in attempting movies and that has granted so many successful movies in the filmography of the actor. God for Sale will be one such movie. Never in Malayalam film industry, had an artist tried to tell the story of a Swami in a positive way. In Mollywood, Swamis were always in the dark side, God for Sale: Bhakthi Prasthanam will be a slightly contrasting film to the cliché. Akam fame Anumol is casted against Kunchacko Boban as the main heroine in the movie. God for Sale: Bhakthi Prasthanam will be her first commercial attempt after movies like Akam and Njan Megharoopan.

Story of God for Sale: Bhakthi Prasthanam
God for Sale: Bhakthi Prasthanam is a closer look to the personnel life of Poornanadaswami. Poornanandaswami had been a savior for the people who believed in him. But there came a downfall in his Swami life after the news spread about his arrest by the Police and media try to celebrate the event like anything. The movie peep into different life stages of the Swami - his childhood, adolescent age and various events in his life giving him the over coat of Swami. His love, social life and marriage life also becomes a subject in the movie.

God for Sale is produced by Shaleem P T under the banner of Green Advertising. Cinematography is by Sinu Sidharth and Music is by Afzal Yusuf for the lyrics of Vayalar Sharathchandra Varma, Rafiq Ahamed, Francis Thanikkal and Pradip.

The pre promotion teasers has won in its purpose to impress the audience. The movie is set to release just after the monsoon season.