Onnum Mindathe: Biju Menon and Kavya Madhavan in Sugeeth's next

Onnum Mindathe malayalam movie directed by Sugeeth will have Biju Menon and Kavya Madhavan in lead. After the grand success of Ordinary and Three Dots, Sugeeth is entering into his third venture which will be produced by Shafeer Sait under the banner Kurban Films. Rajesh Raghav has lent his support as the scriptwriter. The cinematography of the movie is handled by Fazal while the tunes are set by debutant Anil John.



Job oriented Digital Marketing Courses in Kerala.
Call +91 8138875600 for details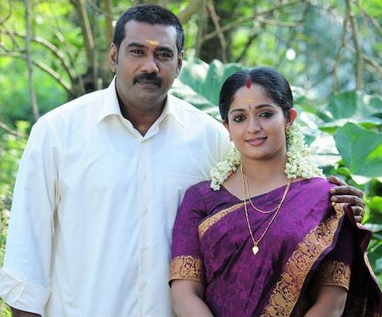 After the grand success of Ordinary and Three Dots, Sugeeth is entering into his third venture with Biju Menon and Kavya Madhavan in lead. Even though Biju Menon and Kavya had not appeared as pairs in too many movies, they have shown their onscreen chemistry.

Starting from Chandranudikkunna Dikkil till Gaddamma, both were able to keep their acting alive which got well reception at the theatres too.

After a short gap both actors will be seen together in Sugeeth's next titled 'Onnum Mindathe'. Heard from the grapevine, Indrajith is also expected to be a part of the project. As per plans, the movie would be completed within 30 days at various locations set in Thrissur.

Director Sugeeth is on cloud nine after receiving well appreciation for his recent venture 'Three Dots'. Even though the movie did not do well as 'Ordinary', it could satisfy the family audience.

It seems that Sugeeth is a busy man with a couple of movies in kitty. He has already announced another project which stars Prithviraj in the lead. It will be an experimental movie with three climaxes.

Titled as Oru Cinema Katha, it tells the story about the efforts made by three youngsters to make a film on the lost love of Prithviraj's character.

With the first half of the movie zooms into a true love story while the second half will be the efforts made by the three technicians, the director, the cameraman and the writer in the film who come up with their own conclusion about the love story. Vineeth Sreenivan is expected to be casted in the movie.

Kavya Madhavan is having a high ride with a couple of movies to get completed in 2013. Her next movie Anju Sundarikal would reach theatres on 20th June. Another interesting fact is that Biju Menon is the only actor who has been casted in three movies of Sugeeth.