Pullippulikalum Aattinkuttiyum : Lal Jose – Kunchacko Boban Movie on Roll

Malayalam Movie Pullippulikalum Aattinkuttiyum preview and synopsis is given in this article. Pullippulikalum Aattinkuttiyum is the upcoming movie from Lal Jose- Kunchacko Boban team. Namitha Pramod is the heroine of the movie. The story of the movie is set in Kuttanad. Read the story of Pullippulikalum Aattinkuttiyum, casting of the movie and more details about the movie from this article.


Pullippulikalum Aattinkuttiyum is Kunchacko Boban starring upcoming movie from Lal Jose. Screenplay of the movie is written by Sundhuraj. When the director –actor- script writer combination joined their hands last time for 'Elsamma enna Aankutty', audience got a watchful entertainer. It was through this movie Kunchacko Boban came with a new appearance. Lal Jose and Sindhuraj are trying the same here in Pullippulikalum Aattinkuttiyum to give him another career changing flick.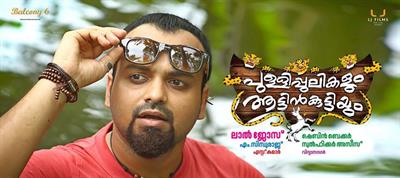 Music of the Pullippulikalum Aattinkuttiyum is composed by Vidyasagar for the lyrics of Vayalar Sarath Chandravarma. Cinematography is by S Kumar and the movie is being produced by Shebin Baker and Sulfi Asees. Namitha Pramod, Suraj Venjaramood, Shammi Thilakan, Harisri Ashokan, Bindhu Panikkar, Shammi Thilkan, Ponnamma Babu Anusri are the other actors in the movie.


Story of Pullippulikalum Aattinkuttiyum

Kunchacko Boban's character in the movie is Gopan. Gopan buys a houseboat on bank loan. The heroine of the movie is Namitha Pramod. She does the role of a dancer in tourist houseboats- Kaineri Jayashree. Pullippulikalum Aattinkuttiyum is the story of Gopan, who finds it hard to live with his three lazy brothers and mother. It is his fight against his own brothers both inside and outside his home, which is been portrayed in this movie. 'Elsamma Enna Aankutty' has changed his chocolate boy image and this latest movie will also have a good touch in his career. Kunchacko Boban has changed and worked a lot for Pullippulikalum Aattinkuttiyum. As the name suggests, 'Pullippulikal' in the movie are his brothers and Gopan himself is the 'Aattinkutty' in the movie.

Heroine Namitha Pramod came into the movie screens through the much acclaimed movie 'Traffic'. Her performance in movies like Puthiya Theerangal and Sound Thoma were very good.

Director Lal Jose is known for his spectacular visuals throughout the movie. Completely set in the location of Kuttanad, Pullippulikalum Aattinkuttiyum will be another one from the director with top notch visuals.

The shooting of Pullippulikalum Aattinkuttiyum is ongoing in Aleppy. The movie will be released in the later half of this year or in the early months of 2014.