Parvathy Omanakuttan's malayalam movie KQ to release on June 28

'KQ' is the debut Malayalam movie of Parvathy Omanakuttan in which she is doing the lead role. 'KQ' is set to release on 28th June 2013.It is the debut directorial venture of actor Baiju Johnson. Bensin and Asnon Paul are the two heroes of the movie Read more on Parvathy Omanakuttan's 'KQ' in this article.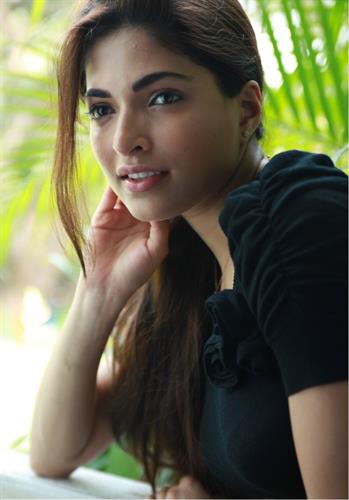 'KQ' will be the first Malayalam film of Parvathy Omanakuttan,Miss World- first runner up 2008 and Miss India 2008. Parvathy Omankuttan is the lead heroine in the movie. 'KQ' will be released all over Kerala on 28th June 2013.

Parvathy Omanakuttan's debut Malayalam film has many more new faces too. The movie is directed Baiju Johnson. Actor Baiju Johnson is wearing the cap of a director for the first time through 'KQ'. This is also the debut film of actor Anson Paul, who is doing another important character in 'KQ'.

The movie is produced by Reena Baiju under the banner of John Felix Entertainments. Screenplay is written by S Valath for the story of Baiju Johnson. The music of 'KQ' is featured by Stephen Devasy's touch. It is after 10 years Stephen Devasya is again scoring music for a movie. It was 2003 release 'Hariharan Pillai Happy Aanu' his first and last Malayalam film as a music director.

Parvathy Omankuttan dons the role of a beautiful reporter from London Times in the movie. She visits Mattancherry to make an article about the place. There are two youths- Bensin and Roshen, living there. She meeets them and spends some time with these two guys. The events followed by this meeting is the story of 'KQ'. Director Baiju Johnson will himself do the role of Bensin, a Muslim youth brought up in Mattencherry. Bensin and Roshen are two hard working people. They work in the handicraft shop of their uncle.

But both of them do not have any ambitions in the life. Both enjoys life at its full celebrating every penny they get with Bensin's uncle. Anson Paul does the role of Bensin's close friend. Vijay Rash, Mala, Mamukkoya, Shakkeela etc are other important castings in the movie.

Parvathy Omankuttan has proved herself to be an actress without any language barrier. She has already committed three films – each in Hindi, Tamil and Malayalam. Bollywood film 'United Six' released in 2011 was the debut film of Parvathy Omanakuttan.

She was also seen in Ajith starer Tamil movie 'Billa II'. With 'KQ' to hit theaters on June 28, the actress is looking forward a positive kick off in Malayalam film world. If everything goes fine much more films from the actress will be seen in the coming days after 'KQ' hits theaters.