Guide to Choose Best Ayurvedic Massage Treatments in Kerala

How to choose the best Ayurveda treatments available from Kerala? This is a guide to select the best Ayurvedic Massage Treatments in Kerala. Some of the main Ayurvedic centers in the state are also listed in this article. Go through this complete guide to select the Ayurvedic massage treatments in Kerala suiting your needs.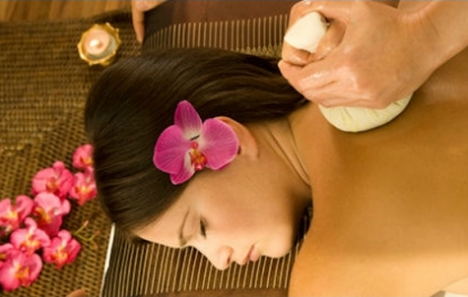 Kerala is known for its traditional Ayurveda and Ayurvedic massage treatments. Physical pains which have a thread pointing years back can be cured with best Ayurvedic massage treatments. Even if you have no such issues, an Ayurvedic treatment gives you a better shape. It also relieves the mental tension in you. Qualified and experienced doctors make the treatment a worthy experience. When you need the highest quality from the Ayurvedic massage, there are certain points you should understand. Please go through the tips given below before seeking an Ayurvedic massage treatment.

1. Ayurvedic Massage Treatments Certifications – Green Leaf and Oil Leaf
When undertaking the massage treatment, make sure that the massage centers has one of the above mentioned certificates- Green Leaf certificate or Oil Leaf Certificates. Department of Kerala Tourism has qualified all the Ayurvedic centers in Kerala in one of these two certificates based on the quality of services provided by them. Green Leaf certified Ayurvedic centers are better than the Green Leaf certified ones. You can find the Ayurvedic health centers under these two categories from the Kerala Tourism website.

2. Food, Stay and other Facilities in Ayurvedic Centers
When you are on a course like this, healthy diet and comfortable stay is must. Most of these Ayurvedic massage centers offer traditional food and stay. Make sure that they are of good quality. Some treatment places serve delicious and healthy food items. Based on the certificates, Green leaf certified massage centers hoist herbal gardens. It will be great if you get a cottage near these herbal gardens; to walk through it, feeling the nature around you.

3. Look for Experienced and Professional Ayurvedic Doctors
Experienced and professional Ayurvedic doctors are the one thing everybody want in Ayurvedic massages. These doctors make the Ayurvedic massage treatment both joyful and worthy. They know how well to treat a physical problem erasing all the issues associated with it. Since Ayurveda is getting much popularity nowadays, there has been an increase in number of fake doctors and Ayurvedic centers. So make sure that you are not seeking the massage treatment from one of them.

4. Which is the Best time to undertake Ayurvedic Treatment
The best time to seek Ayurvedic massage is rainy season. The months from June to August are the monsoon season in Kerala. When planning a trip to Kerala, plan it during these months to enjoy the treatment.

5. Learn from the Experiences shared by Other People
Last but not the least; learn from the experience of other people. Look for the reviews and experiences shared by people who have already seeked Ayurvedic treatments from Kerala. It will be a handy guide for you to select the best Ayurvedic massage center from the available options.

Other tips to select the best massage treatment Centers available in Kerala
• Many massaging centers in Kerala offer discounts and attractive packages during monsoon season. Look for such offers.
• Cross massage is not permitted in Kerala. If any treatment centers offer cross massage, it is illegal.

Both general rejuvenation treatment centers and intensive Ayurvedic massage centers are available in Kerala. Choose the best one fitting to the time available and suiting your needs. Some of the main Ayurvedic massage centers in Kerala are located at Kottakkal, Alappuzha etc.