Kunchacko Boban upcoming new malayalam movies in 2014 and 2015

Kunchacko Boban upcoming new malayalam movies (films) in 2014 and 2015 with complete list of his future projects is given here. Kunchacko Boban, the stylish hero who has acted in more than 50 movies is shuttling from location to location. His committed projects in 2014 include Law Point, How Are You, Polytechnic, Bhayya Bhayya, Male Nurse, Locals and Ithu Thaanda Police. Read more to know about the upcoming movies of Kunchacko Boban in 2014.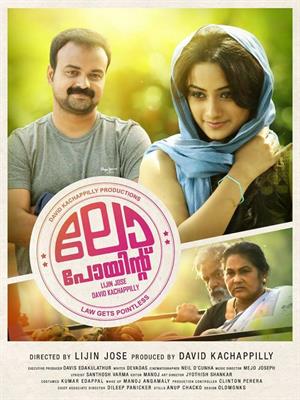 Kunchacko Boban, the stylish mollywood actor who has acted in more than 50 movies is on the way to make 2014 golden year in his acting career. Being one of the busiest young actor, Kunchacko Boban has already signed a number of movies for the current year. His committed projects in 2014 include Law Point, How Are You, Polytechnic, Bhayya Bhayya, Male Nurse, Locals and Ithu Thaanda Police.


Law Point – Lijin Jose with Kunchacko Boban

Law Point directed by Lijin Jose features Kunchacko Boban and Namitha Pramod in lead. Prathap Pothen, Nedumudi Venu, Balachandra Menon, K. P. A. C. Lalitha, Devan, Suraj Venjaramoodu, Joy Mathew, P Balachandran, Joji, Riya and Saira will give lie to other characters in the movie. Produced by David Kachappally under the banner of David Kachappilly Productions, the movie themes around the life of Satya (Kunchacko Boban) is a lawyer by profession who has his own opinions, views and ways.

His unique style of approach has made him a successful lawyer at a younger age itself. His clients keep full faith in him as Sathya has a magical personality to win the cases even under adverse situations. At a special juncture of his life, Sathya is approached by Maya (Namitha Pramod) with a case which was seemed to have found solution much easily. But, things were not fine as days passed on. Sathya realizes that the case is getting more complicated. While the law suit proceeds in the court, a romance develops outside the court between Sathya and Maya. The story moves to the next phase as Sathya tries to find solution to the problem. Devidasan as the script writer has given full dedication to keep the suspense and thrills till the end of the story. For the lyrics of Santhosh Varma and Joffy Tharakan, the tunes are set by Mejo Joseph. Neil D.Cuhna has stayed behind the camera as the cinematographer.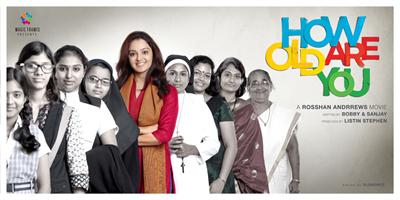 How Old Are You – Kunchacko and Manju Warrier

How Old Are You? This is the title of a malayalam movie directed by Rosshan Andrrews. Written by Bobby Sanjay, the movie will bring Manju Warrier back to cinema who will play the character role of Nirupama Rajeev, a UD clerk in Revenue Department. Kunchacko Boban would be seen in the role of her husband. A woman with strong will power, Nirupama keeps her own decisions, deeds and beliefs.

Even though, the central female character dominate the arena, male perspective is also given due importance. The script writers Bobby and Sanjay have given much interest in writing each scene which will make the viewer think and rethink. The movie also portrays relationships between mother-daughter and husband-wife.

Male-female friendship after a certain age is also discussed here. 'How Old Are You' is a complete female-oriented movie which is being told with a bit of satire. Manju Warrier is expected surprise the movie lovers with her acting ability and even would change the perspective of thoughts of women. The movie is being produced by Listin Stephen under the banner Magic Frames. With major location set at Thiruvanthapuram, the shooting is completely over and is expected to reach theatres during this summer vacation.


Bhayya Bhayya – Kunchacko and Biju Menon

After sharing screen space together, the lucky pair of Biju Menon and Kunchacko Boban will join again for a project helmed by Johny Anthony. Scripted by Benny P Nayarambalam, the movie will be a comedy entertainer. Howli Potter would produce the movie under the banner green production. With Kottayam as the main location, the movie will start rolling from May 2014. The duo have earlier had shown their onscreen chemistry in movies like Romans, Ordinary, 3 Dots, 101 Weddings, Mallu Singh, Spanish Masala and Seniors earlier.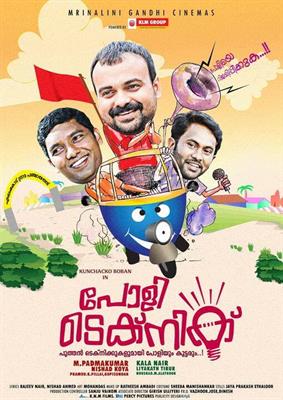 Male Nurse – Kunchacko Boban with Jose Thomas

'Male Nurse' is another project in pipeline for the young stylish actor Kunchacko Boban which is being directed by Jose Thomas. Kunchacko will give life to a male nurse who is the only male nurse in a hospital among 18 nurses. Even though he wishes to become a singer, due to some situations he was forced to become a nurse. The movie creamed with humour would keep the audience intact. Even though the scripting has already completed, the shooting has been postponed due to the busy schedule of the actor. Kunchacko who was last seen in Vysakh's 'Vishudhan' would be soon seen in Lijin Jose's 'Law Point' and N Padmanabhan's 'Polytechnic'.


Polytechnic – Kunchacko and Bhavan in lead

Polytechnic is yet another movie of Kunchacko Boban will is expected to reach theatres in the month of April. Directed by M Padmakumar, the movie will have Bhavana donning the lead heroine. She plays the role of a police officer while Kunchacko Boban acts as a struggling business man. The movie is themed around the life of Poly (Kunchacko Boban), a Left activist who is successful in his panchayat. Due to certain circumstances, Poly was forced to start business with the money which he gets as a compensation for his father's death.

Much interestingly, with dreams to become a big businessman, Poly buys the firm Dakshayani Biscuits which he owns from Sethu. He has to confront with lot of problems and the movie goes to the next stage as he tries ways to survive. Even though the movie has no connection with yesteryear movie 'Midthunam', re-introduction of Dakshayani Biscuits in the movie is the show the strong connection between the two movies. Suraj Venjaramoodu, Aju Varghese and Joy Mathew will also be seen in supporting cast. 'Polytechnic' is produced by Kala Nair.


Other Upcoming projects of Kunchacko Boban

Other committed projects of Kunchacko Boban include 'Locals' and 'Ithu Thanda Police'. Scripted by Sethu, te movie is about two men played by Kunchacko Boban and Jayasurya who make the wedding dais. The movie helmed by Vaishak is being produced under the banner Vaishakh Productions. Suraj Venjaranmoodu has also been roped to play an important character. The movie will be shot in Kunnamkulam. Jayasurya and Kunchacko Boban have already shown their onscreen chemistry acting in 'Gulumaal' which received well reception at the box office.

'Ordinary' movie team Sugeeth, Nishad Koya, and Manu Prasad are joining for a new movie which is titled 'Ithu Thanda Police'. 'Ithu Thanda Police' will have Kunchacko Boban playing the lead role. This police story creamed with humour will surely entertain the movie lovers. 'Ithu Thanda Police' is being produced under the banner of Century Films, auspiciously their hundredth movie.