Crime No 89: 2013 best malayalam movie award winner

Crime No 89, the 2013 best malayalam film award winner is written and directed by Sudev Peringode. Shaan Rehman, Prathap Joseph, Sathiq Thrathala stayed behind the camera as the cinematographers while the music for the movie was set by Rajesh Das. Crime No 89 focuses on the moral dilemmas one faces in life.


Crime No 89, the movie which won the 2013 award for the best film do deserve for its interesting visual formation. Crime No 89 focuses on the moral dilemmas people faces in life. It explores the various dimensions of both weakness and resistance.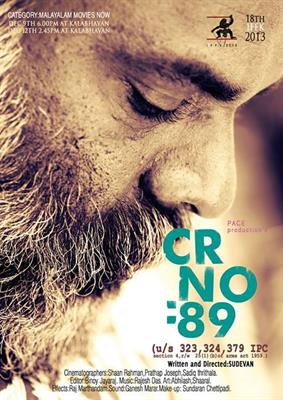 The story of the movie which is being developed on a simple thread zooms into the action, lack of action and reaction of a range of characters who are brought together by some unexpected co-incidence. It takes an intensely meditative look at ourselves and at society. The movie delivers a diverging worldview that unties the moral timbre of our life.

Set in the backdrops of a village, the movie takes the viewers to its visual beauty. A jeep with two passengers arrives to this village along with goods. Forced to take a diversion from highway, they are tensed and frustrated thinking about the journey. During their travelogue through the village, the jeep gets wrecked and was compelled to halt in the deserted road.

To complete their mysterious journey, they had to repair the vehicle. A mechanic was arranged to mend the vehicle. Even though, it was only a small replacement which would make the vehicle move, things did not unfold according to their plan. Rest of the story takes the movie to the next phase which would keep the audience intact.

The fund for the making of the movie was raised through the contributions given various friends and admirers. Crime No 89 which was screened in various film festivals got well appreciation for the critics and film enthusiasts. Adding, yet another feather to the golden cap of Sudev, 'Crime No 89' won the 2013 award for the best film. It is the hard work and persistence to deliver a unique creation for the society which gave the real reward for the young film maker.