St. Gregorios College of Engineering Kasaragod - Facilities, Courses and Contact Address

St. Gregorios College of Engineering Devalokam Perla, Kasaragod facilities, courses and contact address are given here. St. Gregorios College of Engineering, Devalokam, Perla, Kasaragod is one among the budding colleges in the long list of institutions in Kerala setup by St. Gregorios Memorial Trust. It was established on 2014 under the affiliation of Kannur university and approval by AICTE, New Delhi. Read this article to know more about St. Gregorios College of Engineering, Devalogam, Perla, Kasargod.


About the college
St. Gregorios College of Engineering, Devalokam, Perla, Kasaragod is one among the budding colleges in the long list of institutions in Kerala setup by St. Gregorios Memorial Trust. It was established on 2014 under the affiliation of Kannur university and approval by 'All India Council for Technical Education (AICTE), New Delhi. The college spreads over 24 acres of land and is located at Devalogam, Perla which is 30 Km distant from Kasaragod Railway Station along the roadside of Kasaragod - Puthur highway. They strives hard in creating a holistic engineering education through modern researches and by spreading out new thoughts on major sectors as nothing is impossible for engineers. 21st century is been known for the era of education and the huge competitions in this field is challenging for the college. The college is gearing up to elaborate and build a complete institution with top class ranking.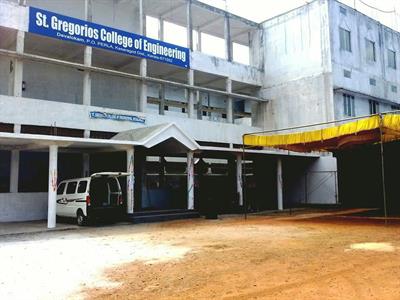 About the trust
St. Gregorios College of Engineering is owned under the auspices of 'St. Gregorios Memorial Trust'. St. Gregorios, who is the saint of Orthodox Syrian Christian always wished to build a developed country and had foreseen that only education and hardship can bring this dream to reality. The college slogan being "Belief in god is the beginning of wisdom", focuses to generate a bunch of talented professional graduates with impressive personality. The valuable contributions of Principal, lectures and students in the success of the emerging institution is always memorable. The college aims to be fully fledged technical institution within 4 years. Adv. T. S. John, Adv. Siju Rajan, Mr. Saji. T. Mathew, Mr. Josekutty John, Jacob. B. K and Bijili Rose Varghese, comprises the members of the trust.


Admissions to the college
Admissions to the college is strictly based on merit. The students should qualify in 'All Kerala Entrance Examination' and should also have an aggregate of 50% for mathematics, physics and chemistry. Half of the seats are allotted by the government while the rest are allowed to join the seats through management quotas. Seats are also available for NRI's with appreciable deposits. The college even provides fee waver scheme and other scholarships for right candidates.


Courses offered
1) BTech - Mechanical Engineering (ME)
Mechanical engineering is the most demanding branch in the college. Students are guided in the right direction with the help of the faculties in order to buildup a great engineer in them. This branch deals with the production management of mechanical as well as heat energy and also in the designing and production of machines and tools. It is one among the oldest core branches having decent job opportunities.

2) BTech - Civil Engineering (CE)
Civil engineering is the oldest core branch which deals with designing, construction and maintenance of all the structures built across the globe. The college aims in generating lots and lots of talented engineers every year having great creativity and practical view of mind. Large number of students rush to join the branch and contribute something beneficial for the society. This branch is currently shining bright with better lifestyle guaranteed in future.

3) BTech - Computer Science (CS)
Computer Science is the lately popularized branch of engineering with wide range of job opportunities. The college provides good facilities for these engineers to improve them in computation and its applications. Many software companies rush to colleges so as to sieve some assets to their squad.

4) BTech - Electronics and Communication (EC)
Electronics and Communication is a modern branch which utilize the technologies along with electrical components to design circuits, devices and systems for bringing a new era of technology. Currently the demand for this field is diminishing but the college strives hard to establish a desirable platform for all dedicated professionals.

5) BTech - Electrical and Electronics Engineering (EEE)
Electrical and Electronics Engineering is also one among the core branches of engineering with huge placement opportunities in better firms. This branch keeps on changing their backgrounds over years and students find it challenging but will grow along with the vibrant world. Electricity, electromagnetism and electronics are the major fields of EEE were the professionals of St. Gregorios college would spread their thoughts and ideas to end up with a beneficial project.


Facilities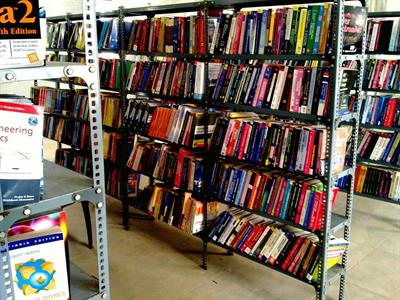 1) Library
St. Gregorios college provides a 24 hour active library with proper securities. It is probably the largest college library with books more than 4000 and above 150 journals. Students can lend the desired books as per their wish and should return them within the allotted time period. Books available here are an asset for the students so as to develop themselves academically and floods out their creative mindset.

2) Hostel
College provides separate hostels for boys and girls with all necessary facilities. The calm and quite atmosphere around with sweet scenic beauty will promote them to achieve great heights. Under the care and security of the staffs, students will experience a homely feeling.

3) Transportation facilities
College buses are active in almost all the roots nearby so that its convenient for the students to attend the classes regularly. College bus fares are manageable and student's concession cards are even provided for other students which will benefit them in long run.

4) Other facilities
Other facilities include Echo friendly picturesque campus, audio visual classes and digital notes, employment skilled trainings, National Seminars and Innovative projects. All these will help the students to become matured and talented in their field and shine up bright.


Address
St. Gregorios College of Engineering
Devalokam, Perla, Kasargod. Dist.

Ph.no : +91 4998 225060,
: +91 4998225242
Website : sgcollege.org

Registered Office
Panampilly Apartments
Flat # 112, Panampilly Nagar
Cochin - 682036
Ph: 0484 - 2311505
Mobile : 94472 97233
Email: mail@sgcollege.org