Carmel College of Engineering & Technology (CCET) Alappuzha- Facilities, Courses and Contact Address

Carmel College of Engineering & Technology (CCET) Alappuzha - Facilities, Courses and Contact Address is given here. Carmel College of Engineering & Technology (CCET), Punnapra, Alappuzha is one among the budding private self financing colleges added up to the long list of engineering colleges in Kerala and aims to grab a top seat among other institutions. Read this article to know more about Carmel College of Engineering & Technology (CCET)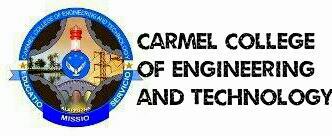 About the college
Carmel College of Engineering & Technology (CCET), Punnapra, Alappuzha is one among the budding private self financing colleges added up to the long list of engineering colleges in Kerala and aims to grab a top seat among other institutions. The college is recognized by "All India Council for Technical Education (AICTE)" and has the affiliation of Kerala University. The college is under the auspices of 'St. Joseph's Carmel Educational and Charitable Trust' and the institution got established by the year 2014 with all possible opportunities and facilities for the engineers. The campus which spreads over 10.60 acres of land with a built up area of 4500 sq.m is situated near to Alappuzha railway station and 7 km distant from the district headquarters in an eco-friendly place called Punnapra. This college is renowned as the sister institution of Carmel Polytechnic College owned and managed by CMI fathers.

The college is gifted with highly qualified faculties which has turned out to be the true assets. Dr. Fr. A. K. George. CMI is the Principal of the college who is a PhD holder in Information Communication Engineering. He also achieved M.E. Computer Science from Anna University and MCA from Christ College situated at Bangalore. Then he completed his B. Tech in Civil engineering from Trissur Government College. The management strongly believes that the institution will become a centre of brilliance in research, technical education and even in Post Graduation level. The college is incarnated to dig up the mental, physical and intellectual talents in students and thereby enter into the society inorder to solve some serious life issues. Besides this, faith towards almighty, moral uprightness, care and love towards others, responsibility to the society and to become the king of excellence are the core values which highlights CCET. The college even helps in developing intellectual competence, societal skills, personal and interpersonal skills for making their students the perfect engineers.


About the trust
Carmel College of Engineering and Technology, Alappuzha is owned under the auspices of "St. Joseph's Carmel Educational and Charitable Trust of CMI" which was established in the year 2012. The management strives hard inorder to buildup a strong bond and trust with the society ahead and guarantees to make the state rich in the field of education. Their first move was the "Carmel Polytechnic College, Alappuzha" which turned out to be a great success. The major focus of this management is to deliver some quality education and thereby raise the best professional engineers nearby from their institutions. The reputation of this management can influence many companies and thus impart much better interaction between industry and institute.


Admissions and offers
Admission to the college is strictly based on merit. The eligibility criteria for the students is to qualify in "All Kerala Entrance Examination" with sufficient marks and should also have an aggregate of 50% marks for physics, chemistry and mathematics with 50% marks scored separately for mathematics. Half of the total seats allotted are based on merit while rest are management and NRI seats. Many scholarships and other benefits are being implemented for those students who have impressive scorings and even for low income groups.


Courses offered
1) BTech in Mechanical Engineering (ME-60 seats): Mechanical Engineering is one among the core branches of engineering which mainly deals with production, designing and control of different tools and machines. The college provides a total of 60 seats. This department is gifted with a bunch of talented and dedicated faculties who are always vigilant when it comes to their student's career. Machanical engineering department has descent demand in the college with better placements across the country. All the labs here are fully equiped and students are benefited to its fullest.

2) BTech in Civil Engineering (CE-60 seats): Civil Engineering is the oldest department of engineering and is considered to be the mother of all engineering departments. It offers top class job opportunities across the country and the demand for civil engineers will keep on rising as their career progresses. The college provides a total of 60 seats every year with all the essential facilities to develop themselves as a whole. This mainly deals with planning, designing and construction works and thereby to create a technically developing state. The major works done by their students under the guidance of faculties are indeed a breathtaking move.

3) BTech in Electrical and Electronics Engineering (EEE-60 seats): Electrical and Electronics also includes in the list of core engineering branches and has a wide range of sections to be updated day by day. It has great demand presently and always points out some beneficial moves over years. Students should always be in touch with the changing technologies even after this four year course. The college provides a total of 60 seats. EEE mainly deals with electricity, electro-magnetism and electronics which is hard enough for the students but not for those who takes it as a challenge. Faculties are so trained to end up bringing some passionate and sincere engineers.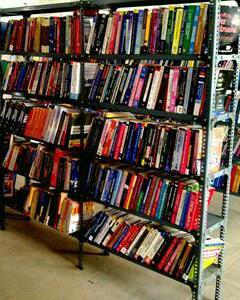 Facilities
1) Hostel:
The college currently doesn't provide hostel faculties for girls and boys but rather they do arrange separate hostels for them outside the campus under the provisions of college. It is supposed that the food and accommodation will be arranged in the college campus as soon as possible. College guarantees a safe college life for their students even though they are accommodated outside their territory as this place is calm and enormously attractive.

2) Central Library:
Reading habit is important in an engineers point of view as it helps them a lot as their career progresses. It improves their vocabulary and also makes them aware of the current developing world beyond their syllabus. Books and e-journals are available in the college library and students can lend them at any time they wish. All the books should behand-overed or renewed within the allotted time to avoid paying duties.

3) Internet Facility:
The college provides complete internet facility for their students to browse at any time and clarify their doubts. The internet provided has great speed and all the adequate sites can be browsed through it. The college even plans to introduce wifi facility in coming years.

4) Transportation:
College buses are assigned to the important roots inorder to unite the students at distant places to the college in time. The timing and improvisation of this facility is very convenient for many students who resides at a far distance. The bus fee structure is also very much convenient even for daily waged parents. College buses are spacious enough with all the basic faculties and will ensure safe and sound journey.

5) Other facilities:
Besides these there are many other facilities which are offered. It includes sports, National Service Scheme (NSS), spacious class rooms, canteen, fully equipped workshops and labs, etc that could enlighten the minds of these professional to elaborate their thoughts and ideas into practical life.


Contact Address
Carmel College of Engineering and Technology, Punnapra,
Punnapra P.O., Alappuzha-688004
Tel: 047722872
Fax: 04772287248
Email: ccetalappuzha@gmail.com
Website: www.carmelcet.in

Management Address
St. Joseph's Carmel Educational and Charitable Trust, Punnapra, Punnapra P.O., Alappuzha - 688004
Tel: 04772287248, 04772287148
Fax: 04772287248
Email: ccetalappuzha@gmail.com