Vidya Academy of Science and Technology Thiruvanathapuram - Courses, Facilites & Contatact Details

Vidya Academy of Science and Technology, Technical Campus, Malakkal, Thiruvanathapuram courses, facilities and contact details are given here. Vidya Academy of Science and Technology is a thriving private self financial engineering college in Kerala, established in the year 2013 and is owned by Vidya International Charitable Trust. Read this article to know more about the college.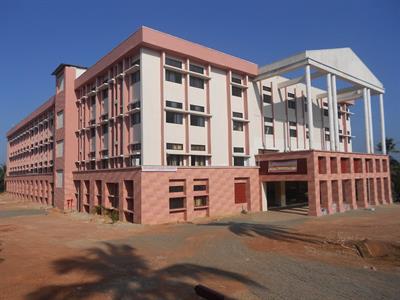 About the college
Vidya Academy of Science and Technology, Technical Campus, Malakkal is a thriving private self financial engineering college in Kerala, established in the year 2013 and is owned by Vidya International Charitable Trust. The college is affiliated to Kerala University and has the approval of 'All India Council for Technical Education' (AICTE). The campus which sprawled over 18 acres of land with a built up area of 39544 sq. m is situated at Malakkal in Thiruvanathapuram district. The college is at a distance of 26 km from the nearest railway station and is 45 km from the district head quarters. Dr Shoba Manakkal is the present principle of this luminous institution. Presently college offer 4 B.Tech degree courses with top class facilities.


About the trust
Vidya Academy of Science and Technology is owned under the auspices of Vidya International Charitable Trust which was established in the 2013 and has been functioning effectively under the guidance Mr. Asokan P.K , the chairman of the trust. Mr. Babu Soumian holds the secretary position of the trust. As a newly started institution, the trust work hard to take the college in to the pinnacle of education excellence. The trust also take care to provide quality education to the backward community. Presently trust manages two engineering colleges in addition to various other foundations.


Mode of admission
In VAST, the admission procedure is strictly based on merit. Presently VAST offer 60 seats for all departments. Half of the seats in each department is filled on the bases of allotment from Kerala university and remaining on management quota. All students who seek out admission to VAST should pass in All Kerala Entrance Examination conducted by the government of Kerala and should pass in plus 2 with 50% aggregate for the subjects chemistry, physics, mathematics and computer science. Scholarships are given to the bright students.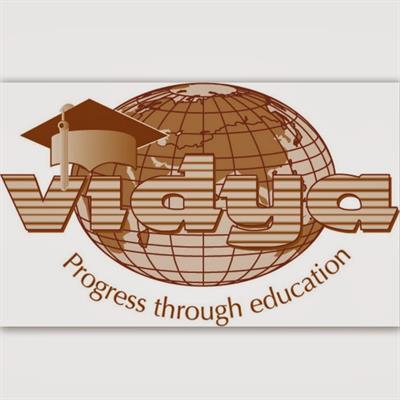 Courses offered
Civil Engineering - 60 seats: As a wide branch of engineering, civil engineering has various disciplines such as construction engineering, geotechnical engineering, structural engineering, environmental engineering, water resources engineering, transportation engineering, surveying, remote sensing etc. Civil engineers are regarded as problem solvers, whose skill will be increasingly needed throughout the world. Transportation, irrigation structures, buildings, sewage system etc. are the visible signs of developments created by the civil engineers in our economy. 60 seats are offered in VAST for civil engineering department. Talented faculties are conferred to this department for yielding better result from the students.

Mechanical Engineering - 60 seats: Mechanical engineering can be regarded as the technology that benefits the mankind by reducing the hardness of work. Mechanical engineering offers you a wide range of career options. Industrial engineering, manufacturing engineering, mechatronics etc. are some of specialization in mechanical engineering. Unlike any other engineering , mechanical engineering is now most chooses by the students. The college provide a total of 60 seats for this department with proper workshops set with all necessary equipments.

Electrical and Electronics Engineering - 60 seatsAn old branch of engineering which is the designing, constructing and maintenance of electrical devices. This engineering branch has wide career options and placement opportunities than any other branch. Expanding day by day, this field has wide specialization such as power system and industrial power, microprocessors, image processing, digital signal processing, nanotechnology, telecommunication and information system, optical system etc. VAST provide a total of 60 seats for this branch with well equipped and spacious laboratories. Also the branch is blessed with talented and experienced faculties.

Electronics and communication - 60 seats: Electronics and communication is also included in the new branches of engineering and has various disciplines such as computer vision, instrumentation, communication, image processing etc. Now this branch has great demand all over due to wide placement and job opportunities. Vidya Academy of science and Technology provide a total of 60 seats for this department.


Top Class Facilities
Accommodation: VAST provide hostel facilities for boys and girls. The hostels are under the guidance of caring wardens and are set with facilities and amenities best suited for the students. Hostels are well maintained by the staffs all the time in order to provide a good environment for learning. Vegetarian and non vegetarian messes are arranged in the hostel for the needy students. Entertainments options are also arranged here. Totally college offer full guaranty for the well being of the students in the hostel.

Central Library: As far as considering an engineering student, a simple learning about the subject is not much more for his career, but he must have the deep knowledge about the subject. A library is essential for that. VAST provide a spacious library with many volumes of test books of different authors besides magazines, journals, news papers and periodicals. Spacious reading room with a seating capacity of more than 100 people is also arranged with in the central library. If necessary, students can lent book to home for a fixed period.

Computing centre: VAST provide fully air conditioned LAN and USB based computer laboratories for the students as well as staff members. More than 150 PCs are connected to the LAN with the main server. High speed internet connection is coupled with the PCs for the quick browsing. All the PCs are set with number of operating systems such as LINUS, Windows, Fedora etc. All application software's essential for the curriculum are also available in PCs.

Career guidance and placement cell : Vidya Academy of science and Technology provide excellent placement cell for the students to reach them at their dream level. Various training programmes are planned by the college to develop the skills of students and thereby to meet the calculations of various companies.


Contact Details
Vidya Academy of Science and Technology, Technical Campus Malakkal, Thiruvanathapuram
Pin code : 695602
Tel : 0470 2649574, 2649234
Fax : 0470 2649234
Email ID : principal@vidyatclimr.ac.in
Website : www.vidyatclimr.ac.in