Cochin College of Engineering and Technology (CCET)- Facilities, Courses and Contact Address

Cochin College of Engineering and Technology (CCET) Valanchery, Malappuram- facilities, courses and contact address are given here. Cochin College of Engineering and Technology, Malappuram is a newly emerged private self financing college in the long list engineering colleges in Kerala owned and managed by 'Cochin Foundation Trust'. Read this article to know more about Cochin College of Engineering and Technology (CCET)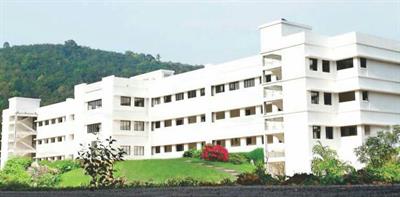 About the college
Cochin College of Engineering and Technology, Malappuram is a newly emerged private self financing college in the long list engineering colleges in Kerala owned and managed by 'Cochin Foundation Trust' which came into act from 2011 onwards. The institution was established during 2012 under the affiliation of Calicut University and also has the approval of 'All India Council for Technical Education' (AICTE), New Delhi. The college campus covers a total of 10 acres of land with 4300 sq.m of built up area. It is situated at Valanchery which is 45 Km away from district headquarters and 15 Km distant from the nearest Kuttipuram Railway Station.

The management have struggled hard to pull up this institution to excellence. Present Principal post is crowned by 'Dr. S I Manjur Basha'. The institution is gearing up to their best in order to bring their name to popularity in fields of education and technologies and thereby produce some sprouting talented professionals. The college gives their students training on communication skills and personality development as it is essential for an engineer to succeed in their career. Maximum job opportunities are allotted from the college and full credit rests up on their training and placement cell.


About the trust
Cochin College of Engineering and Technology is under the auspices of "Cochin Foundation Trust" which was founded in the year 2011. It is a public charitable and educational trust that offers welfare activities and top class education with guaranteed bright future for their students. They doesn't focus on any rules or rush behind profit sharing rather would concentrate on serving the society to their best.


Admissions to the college
Admissions to the college is strictly based on merit. The students should qualify in 'All Kerala Entrance Examination' and should also have 50% aggregate for mathematics, physics and chemistry for getting B-Tech eligibility. Half of the seats availed are present are delivered as merit seats where the entrance commissioner decides through the entrance score and remaining are set as management seats. Reserved seats are being put forth for NRI's with appreciable cautions. Scholarships and fee concessions are provided by the college for those students who has excelled in their academic level.


Courses offered
1) BTech - Mechanical Engineering (ME- 120 seats)
Mechanical Engineering is one of the core branches of engineering which provides great jobs across the globe. A total of 120 seats are available for this course. The department is blessed with highly skilled faculties who puts their level best for producing maximum results from their trainings. Production management of mechanical energy and heat enery along with the designing and production of machines and tools are uncluded in this branch.

2) BTech - Civil Engineering (CE- 120)
Civil engineering is the oldest core branch of engineering which delivers the best opportunities. A total of 120 seats are available for this course. It mainly deals with the designing, construction works and maintenance work of every structure build up with creativity. The houses were we live, the roads and railway lines for transportation, bridges used as passage, the dams, the drainages, etc; are all the hard work of civil engineers. The college tries to their extend in order to filter the talented and efficient engineers from the college. As the institution has better link with the popular construction companies around its always a plus for their students.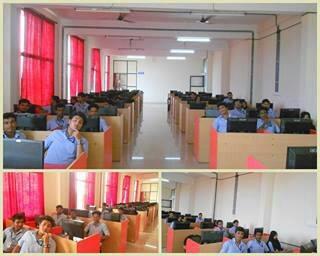 3) BTech - Computer Science (CS- 60 seats)
Computer Science is one of the best and popular branch of engineering which guarantees a better job as soon as they pass out. The college strives hard to deliver the best facilities possible for these engineers and thereby improve themselves. Many software companies rush to the college in order to place some extraordinary talents to their side.

4) BTech - Electrical and Electronics Engineering (EEE- 60 seats)
Electrical and Electronics Engineering is also popular among the core branches of engineering and has attractive opportunities across the globe. A total of 60 seats are available for this courses. Its very much challenging for these engineers as they have to keep themselves updated to the varying technologies of the field. Electricity, electromagnetism and electronics are all included in Electrical and Electronics Engineering.

5) BTech - Electronics and Communication (EC- 60 seats)
Electronics and Communication is a budding branch of engineering and has some relation with the core branch EEE. It mainly deals with the works of electrical components to design circuits, devices and systems and thereby modernizing the world to a better one. A sudden decline in this field has resulted in some serious lose in demand but the institution tries their level best for bringing their name up high.

Cochin College of Engineering and Technology also offers other courses which includes: MTech in Computer Science, MTech in Applied Electronics and Communications, MTech in Construction Engineering and Management and MTech in VLSI Design.


Facilities
1) Central Library
Cochin College of Engineering and Technology provides the best library around with all sorts of books for reference, journals and periodicals with OPAC systems. Lots of national and international magazines are added up along with these for improving reading and vocabulary of the students. They are allowed to take their desired books from the library and return it in time. Dues are imposed for all late submissions and will rise in due course of time. Thus the college offers a better platform for all the engineers. Adding to this, digital and technical libraries are also a source of information and students can make the best use of it.

2) Hostel facilities
College provides separate boys and girls hostel within the campus with all possible facilities. The calm and attractive surrounding along with scenic beauty around will drive them to a mesmerizing world. Students will get a homely feeling and care from the wardens and staff members showers thus making them very much comfortable. Hostel fees are affordable and college allocates a total of 90 students in which 50 are for boys and 40 are for girls.

3) Transportation facilities
College buses are arranged to almost every roots nearby so that students would feel much comfortable to reach the college in time. Staffs and other workers will always have a close observation on students. Transportation fees are manageable and concession cards are also provided for those students who travel by line buses. The college takes full responsibility over the safe ride of students.

4) Other facilities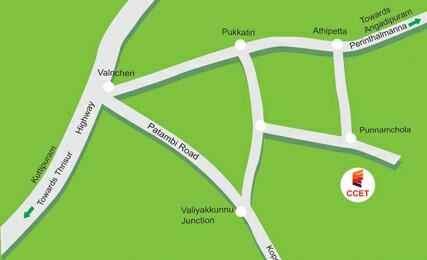 Other facilities comprises an Echo friendly campus, gymnasium, internet facility, canteen, necessary facilities and support for sports, banking facility, National Service Scheme (NSS), well equipped laboratories and language labs, Student's Club, language labs, smart class rooms and even more. All the facilities available greatly benefits the students through out their four years and thereby became more standard within days.


Contact Details
Address: Athippatta, Edayur (PO), Valanchery (via), Malappuram District, Kerala- 676552
Tel no: 04942640172,04942640173
Email ID: cochincet2012@gmail.com
Website: www.cochincet.com

Management Address
Address 4th Floor, Kalliyath Royal Square Building, Palace Road, Thrissur- 680001
Tel no: 04873265001
Email ID: cochinfoundation@gmail.com
Website: www.cochincet.com