Mount Zion College of Engineering (MZC) Pathanamthitta - Courses, Facility and Address

Mount Zion College of Engineering (MZC)Pathanamthitta courses, facility and address are given in the article. Mount Zion College of Engineering (MZC), situated at one of the famous pilgrim center Pathanamthitta. To be precise MZC is located at Kadammanitta Pathanamthitta District, the college is affiliated to Mahatma Gandhi University. Mount Zion College was established in the year 2001. Read article to know more.


Mount Zion College of Engineering (MZC), situated at one of the famous pilgrim center Pathanamthitta. To be precise MZC is located at Kadammanitta Pathanamthitta District, the college is affiliated to Mahatma Gandhi University. Mount Zion College was established in the year 2001 and from there on it has flourished exponentially. The college has a reputation and experience of over a decade. Mount Zion College is managed by the charitable Educational and Welfare Society. The college stands proud with many courses and top class infrastructural facilities.

The college has a strategic location with well connected roads to near by cities and train facility can also be accessed easily. The college provides a eco friendly surrounding for studying which helps the students to have a peaceful surrounding. The college has a professional approach towards all aspects of teaching. The college also provides a good transport facility linking major places around the college.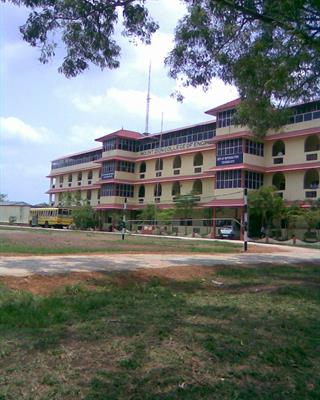 Courses offered
Computer Science


Information technology


Electronics and communication


Applied electronics and instrumentation


Aeronautical engineering


Civil engineering
Computer Science department

The world could not be imagined without the invention of computer. Now our day to day lives are literally becoming computerised, each and every errand that we commence makes use of computer technology. And these are not on stand still but growing day by day. Mount Zion College realises the importance of Computer Science in the present scenario so it offers one of the top most facility for the same The college has truly gifted faculty who are truly professional in their approach. The college has good quality computer labs with teachers to guide the students. Mount Zion provides 60 seats for Computer Science.


Information Technology

With the advent of modernization, liberalization and privatization the scope for Information Technology has increased to a great extend. At present India is one among the topmost service provider in the world. With such high scope Information Technology has become a favorite and popular branch among students. Mount Zion has top class facility for IT branch. It has good labs and experienced and well qualified teachers who are highly dedicated towards their jobs. The college provides good labs and class rooms which help the students to excel. Mount Zion provides 60 seats for Information Technology.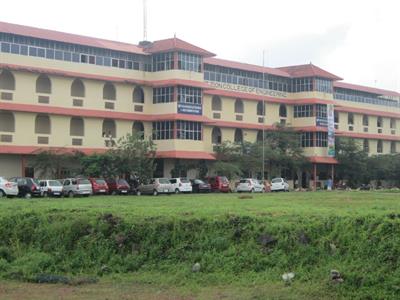 Electronics and Communication department

Electronics and communication is a branch that is most sort after by big companies like NTPC, NCL, etc. This is one of the most promising branches in engineering. Mount Zion College has an excellent faculty, who are very much dedicated towards their profession. The college has top of the notch infrastructural help for the upliftment of the standard of the branch. It has well furnished labs with all modern equipment and staffs to guide students through.


Applied Electronics and Instrumentation

A branch derived from Electronics is a recent addition to the world of Engineering. The stream concentrates on the application level of electronic based equipment. Mount Zion provides a great center for EI branch. It's staff, facilities and environment all are suited for a harmonious learning. The college and its teachers has experience and skills required to guide the students.


Aeronautical Engineering

Man has conquered the land and now he is pursuing to conquer the air and space. We cannot dream of a world without air transportation. The distance that earlier took days and days to travel has now been shrunk into mere hours. India being a developing country has a wide scope in the stream. Mount Zion is is one among the few colleges in Kerala that that provide practice of this stream in their curriculum. The college has excellent staff who have great experience in the field of Aeronautical Engineering.


Civil Engineering department

A very common branch that each and every one of us know about. The branch has a immense scope in a developing country as ours with such a large amount of population. North India has a high scope for civil engineers because of the immense scope of infrastructural development. This department is a recent addition to Mount Zion College, the college provides ample spacing for surveying and separate well spaced labs for civil department. The HODs and the the staff are youthful and full of charisma. The college provides 60 seats for the department.


Facility offered
Library

A well furnished and equipped library is a dire requirement of any college. Mount Zion has a top class library facility which has books regarding every branch and subject that the students requires apart from this the college library also provides novels and other fictional books for the creative upbringing of the students. The library is a well ventilated and provides a calm and peaceful environment for reading and learning. The library staffs are strict towards maintaining the decorum in library premises and fines are imposed else wise. The students are allowed to issue books from the library via library cards and the students are required to produce it back within the allotted time.


E-library

The world is improving and developing at an accelerated rate and to keep up with the world one needs knowledge not only from the books but also from the internet. Mount Zion college realizes this and so steps forward in providing e library facility, wherein students could browse the required topics in internet.


Hostel facility

Being an old college in terms of experience Mount Zion provides top notch facility for hostel. These hostels are well structured and eco friendly so as to provide a soothing environment for its students. The hostels are well maintained and clean and are supervised by wardens who ensure the discipline in hostels. The college has separate hostels for both boys and girls.


Mess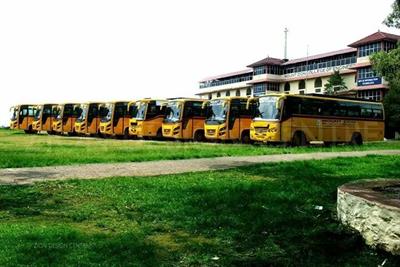 Clean, hygienic and nutritious food are a must for over all development of students. The mess in college hostel provides high quality delicious food for its students. The college provides both vegetarian and non vegetarian dishes for the students. The college canteen also has good quality food.


Extra curricular activities

The college stresses on the importance of extra curricular activities in its curriculum whereby it conducts different competitions for its students. Every year it has arts competitions and technical fest are also conducted in the college. Mount Zion also stresses on the importance of sports and games and it pushes its students to actively participate in university sports meet and other open meets.


Contact Us
POSTAL ADDRESS

Mount Zion College of Engineering,
Kadammanitta P.O, Pathanamthitta Dist,
Kerala, India. PIN - 689649


TELEPHONE & FAX

Tel: 0468 - 2216325,2217525
Fax: 0468 - 2217425