Praise the Lord malayalam movie – Mammootty in Shibu Gangadharan's debut

Praise the Lord malayalam movie will see Mammootty donning the role of a farmer. Through this movie Shibu Gangadharan is making his debut as an independent director. 'Praise the Lord' will be exploration of Zacharia's novella in the same title. Read more to know about the cast, crew and story of the movie Praise the Lord.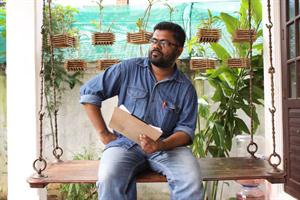 Malayalam movie industry is now going through a ground-breaking path where a bunch of young talents (both in front and behind the camera) are getting a handful of opportunities to show case their aptitude and interest towards movies. A number of vibrant youngsters, keeping curiosity to learn the art of making movies had been contributing their part for the growth of malayalam movies. As a normal trend debutant filmmakers in malayalam do not stick onto challenging themes especially adapting stories from literary classics. Working with a written classic, one should need persistence and consistency.



Due the hardship to be faced and the extra pain which has to be put on to shoulders do keep them away from such themes. As Thomas Alva Edison defined Genius as 'one percent inspiration, ninety-nine percent perspiration, the one who could turn challenges into opportunities can survive under any circumstances. It is Shibu Gangadharan who worked as the assistant of Rajeev Nath who stands alone among others who wish to make his debut as an independent director through the malayalam movie 'Praise the Lord' which will be a pure adaptation of Zacharia's novella titled as 'Praise the Lord'.

After releasing the cinematic potentials in the story of Zacharia's classic, Shibu thought of bringing out the humorous elements and the innocence expressed by the villagers to the big screen. Shibu who worked with Rajeev Nath as an assistant director feel proud to work on a tale written by Zacharia. Shibu worked with Rajeevnath for the movie 'Janani' in 1999 a movie based on the story of Zacharia. It should be utter coincidence that Shibu would be making his directorial debut also based on the novel written by Zacharia. According to him "'Praise the Lord' would be a gurudakshina to Rajeev sir and Zacharia sir.

The story revolves around a Pala based farmer named Joy. Even living under immense wealth Joy is less aware of life beyond his small territory in Pala as he didn't get much chance to move outside. But with the entry of a boy and girl, lovers, totally changed his outlook about life. Mammootty will don the lead character as Joy. Under the banner of Reels Magic, Manoj Menon will be producing the movie scripted by T.P. Devarajan, a close friend of Shibu Gangadharan.