St Xaviers College, Vaikom, Kerala – Infrastructure facilities, Courses and Contact Details

St Xaviers College is situated at Kothavara Vaikom in Kerala. There are many self financing arts and Science College in Kerala among that St.Xavier College is one. The detailed descriptions about that college are listed below scroll down to know the details about it.


St.Xavier College was established in the year of 1981 and managed by church Kothavara. It is located in the village of Vaikom. St. Xavier College is affiliated to Kerala university and it approved by NAAC. The college is about 18acres and mainly offers UG degrees to the students. The college train their students with displace and punctualities. The college offer different facilities and their details are described below in detail.


Infrastructure facilities in St.Xavier College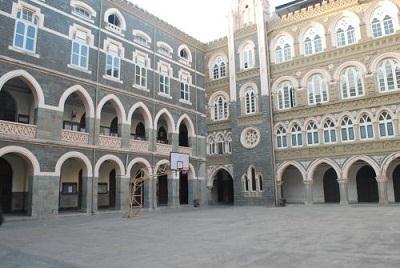 Classrooms details: Classrooms are covered with full good ventilation. New modern technical equipments are placed inside classrooms for student's reference. Student is provides with separate cab for individual.

Lab facility: Lab is covered with newly introduced equipments for the student's reference. Many new types of equipment are filled to make learn the students. Practical live session is available and this helps the student to improve their practical knowledge.

Library details: Library is covered with many new technical periodical and magazines. Library is covered with broadband connection for teaching staff this helps them to refer and teach the student in efficient way. Nearly 5000 books are placed inside campus for reference.

Hostel details: Ideal hostel for both boys and girls are placed inside the campus with full fledged facilities. Faculty has separate quarter's allotment for their accommodations. Students inside hostel are menued according to the health club instructions. Principal acts as a senior warden and separate superior warden are allotted for boys and girls. Hostel is covered with many indoor and outdoor games this helps the students to improve their extracurricular along with their studies. Gym facility also constructed to the hostel students.

Playground facility: Physical education teacher is appointed for student's games practice. They conduct separate class for their training. The college contains many indoor and outdoor stadium for games include volleyball, basketball, badminton and football. The students participate in many National level competitions and won a good name for the institution.

Transport facility: Pick up and drop facility is arranged for students and as well as faculties. Safety and security is provided for the students inside and outside campus.


Departments, extra courses in St.Xavier College

Departments: Physics, Chemistry, Zoology, Economics, Politics and Commerce these are departments organized inside campus. The degrees are B.A, B.Sc and B.com for the students. Each department is nearly with 200 students.

Extra courses: Many extra courses are conducted for the students in evening time. This help to improve the overall technical and business knowledge. Computer software and hardware courses are trained for the students inside campus.


Admission and faculty details in St.Xavier College

Admission details: Students must submit their filled application after the result of 12th standard publishes. Depending upon the merit criteria students is getting their seat inside the St.Xavier College.

Faculty details: Faculty members are appointed inside campus with great knowledge and well experience. Faculty members train the students and make involve the students in various talented acquisitions. Faculty members improve the knowledge of the students with their friendly teaching.

Association: Student's welfare association, cultural association and technical association these are the main association placed inside campus.

Alumni: Alumni association is a constructed and separate mailing address is allotted for the old student's contacts. Every five year students meet is arranged for old students.


Address and contact address of St.Xavier College

The college is located in the address of St.Xavier College, Vaikam, Kothavara, and Kerala, India. Phone no is 0484-88888, 275303, 275733. The mailing address for reference is info@stxavierscollegekothavara.org. The website for reference is iwww.stxaviercollegekothavara.org.