Anoop Menon Malayalam Actor - Profile and Biography

Malayalam actor Anoop Menon's profile and biography is given below. He is a talented actor, gifted lyricist and a wonderful writer too. All these characters and qualities makes him extraordinary and different from other actors in the Malayalam film industry. To know more about this great star, read the article below.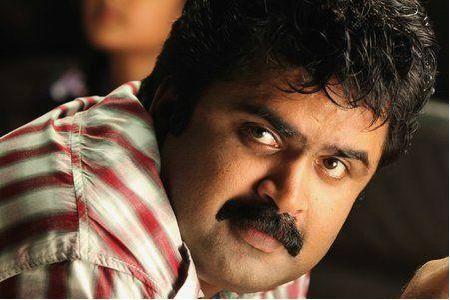 Personal Life

Anoop Menon the popular and vibrant actor in Malayalam Film Industry was born to P. Gangadharan Nair and Indira Menon at Kozhikode. He is a studious student and is a law graduate. He studied at the Government Law College, Thiruvananthapuram during 1994 - 1999. He was the first rank holder from University of Kerala. He used to do compering for Kairali TV and Surya TV channels during his study at the Government Law College.


Anoop Menon, the powerful serial actor

Anoop Menon started as a serial actor in the TV channel Asianet. The two popular serials that gained him fame was 'Swapnam' directed by K.K. Rajiv and 'Megham', directed by Saji Surendran. The serial 'Swapnam' won five awards including the award for the Best Serial during the Asian Paints Apex Ultima Asianet Family TV Awards, 2005. Anoop Menon has received the award for the Best Son Role also during Asian Paints Apex Ultima Asianet Family TV Awards, 2005 for his performance in the serial 'Megham'. In both these serials, Praveena played the female lead roles.


Anoop Menon, the gifted film actor and writer

The extraordinary actor Anoop Menon came into the big screen through the movie 'Kattuchembakam' in the year 2002. Even though Jayasurya was the hero in this movie, Anoop also had an important and equally good role to play. 'Ivar', 'Kaiyoppu', 'Rock N Roll' are the movies in which he did not have much to do. But in the year 2005, he got a golden opportunity to act in the movie 'Moksham', directed by T. Rajeev Nath. He played the male lead role as the son of Zeenat Aman.

In 2008, the movie 'Pakal Nakshatrangal', directed by Rajeev Nath has changed his life entirely. He wrote the script for this movie and that was his initial attempt. The lead roles in this movie was handled by Mohanlal, Anoop Menon, Lekshmi Gopalaswamy and Suresh Gopi. The story of this movie progresses as Adi Siddarth(Anoop) narrates the incidences happened in his father Siddharthan's (Mohanlal) life to his wife (Lakshmi). This movie was a turning point in Anoop's career.

'Thirakkatha', directed by noted director Ranjith had also given Anoop a great opportunity to bring out the real actor hidden in him. Priya Mani, Prithiviray and Samvrita Sunil were his co-stars in 'Thirakkatha'. This movie won the National Film Award for Best Feature Film in Malayalam. He has acted in a Hindi film 'Anubhav', directed by Basu Bhattacharya and in a Tamil film 'Kadavul Paathi Mirugam Paathi', directed by Raaj Menon.

Kerala Police, Currency, Ivar Vivahitharayal, Loudspeaker, Patham Nilayile Theevandi, Kerala Cafe, Pramani, Mummy & Me, Neelambari, Cocktail, Traffic, Pranayam, Lucky Jokers, Ven Shankhu Pol, Beautiful, Athe Mazha Athe Veyil, Mullassery Madhavan Kutty Nemom P. O., Ee Adutha Kaalathu, Josettante Hero, Namukku Parkkan, Grandmaster, Veendum Kannur, Hero, Trivandrum Lodge, Banking Hours 10 to 4, 916, I Love Me etc are the movies acted by Anoop Menon.

Another achievement in his life was the opportunity to act in the Malayalam movie 'Beautiful', directed by V. K. Prakash. The film features Anoop Menon, Jayasurya and Meghna Raj in the lead roles. This film was written by Anoop itself. Through this movie, we get to know a different Anoop Menon, a wonderful lyricist. The movies Pakal Nakshatrangal, Anubhav, Beautiful, Trivandrum Lodge and David and Goliath are written by this talented actor. He has also written the dialogues for the movies Cocktail and Lavender.


Upcoming Movies of Anoop Menon

Anoop Menon has a handful of movies in his list. Ardhanareeswaran, Kalikaalam, Buddy, Track, Oru Newyork Sayahnam, Tahkkol, Black Butterflies, 97 Batch Maharajas, Raathri, Sherlock Holmes etc are some of his upcoming movies.


Anoop Menon, the Malayalam Lyricist

Anoop Menon has also shown his talents as a lyricist through the movie 'Beautiful'. He has also penned the lyrics for the movie 'Namukku Parkkan'. The song 'Mazhaneer Thullikal Nin..." from the film 'Beautiful' was a popular romantic song. The otehr songs penned by him are listed below :

Beautiful : Moovanthiyaay Akale...


Beautiful : Nin Viralhumbil...


Beautiful : Rapoovinum...


Namukku Parkkan : Kanmani Ninne Njan...
Awards and Achievements

Even though Anoop Menon is a versatile actor with different talents, he have not received much awards according to his caliber. More than any award, the viewers support him and that itself is the greatest achievement. Some of the awards received by him are Kerala State Film Awards for the Second Best Actor and Film Fare Award for Best Supporting Actor for his performance in the movie 'Thirakkatha' and the Asian Paints Apex Ultima Asianet Family TV Awards for the Best Son Role for his performance in the serial 'Megham'.