Indrajith Sukumaran Malayalam Actor - Profile and Biography

Indrajith Sukumaran Malayalam actor profile and biography are given here. Indrajith is a film actor in South Indian film industry. Acting is there in his genes as his parents are into acting. He is a good dancer, a singer and is also a talented actor. With in a short span of time he became famous among the Malayali viewers. In this article I have explained about his personal life and career life.


Personal Life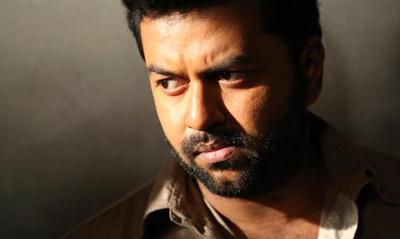 Indrajith Sukumaran is a very popular film actor in Malayalam. He was born on 17th, December 1980 in Trivandrum, Kerala to the veteran actor (late)Sukumaran and Mallika Sukumaran, a renowned film and serial actress. Indrajith has a brother Pritviraj Sukumaran, who is also into acting and is quite famous among the youngsters. Indrajith married Poornima Mohan, a Malayalam actress on 13th December 2002. Poornima was into acting but later on after marriage she stopped acting to give good care and attention to her family and is now concentrating in anchoring. They have two daughters – Prarthana and Nakshathra.

Indrajith studied in a Sainik School Alumnus. He did his degree in Computer Science from Rajas Engineering College - Nagercoil. Then he joined Nexage as a Software Engineer. But later in life he realized that he can do well as an actor and thus gave up his Software profession and took up acting as his career.


Indrajith as an actor

Indrajith's entry into film industry was through the movie "Padayani", directed by T.S. Mohan in the year 1986. Through this movie he got the opportunity to act with both the leading superstars of Kerala - Mohanlal and Mamooty. He took a break in between and had concentrated on his studies. Then he acted in a television film "Annie" on 13th December 2002. His actual career life started with the film "Oomappenninu Uriyadappayyan" directed by Vinayan. This film was released on 31st March 2002. In this film his name was Shyam Gopal Varma and he appeared in the role of an anti-hero. Indrajith has also acted in Tamil, Telugu, Hindi and English movies as well. Now he has acted altogether in more than 50 films.

Indrajith can very well act in the role of hero, anti-hero or in any other character role. Some of his popular movies are Meesa Madhavan, Mizhi Randilum, Mullavalliyum Thenmavum, Runway, Vesham, Chanthupottu, Achanurangatha Veedu, Classmates, Baba Kalyani, Chotta Mumbai, Arabikatha, Twenty :20, Happy Husbands, Elsamma Eanna Aankutty, Karayilekku Oru Kadal Dooram, Three Kings, Veettilekkulla Vazhi, Ea Adutha Kaalathu, Aakashathintae Niram etc. He had proved that he can deal with comedy by acting in the movies Happy Husbands, Chotta Mumbai, Three Kings, etc. Collaboration of Indrajith – Lal Jose team is widely been accepted by the audience.

Indrajith has acted in some Tamil movies also. His first Tamil film was "En Mana Vaanil" directed by Vinayan released in 2002. This is the remake of the Malayalam film "Oomappenninu Uriyadappayyan". His second Tamil film was "Sarvam", directed by Vishnuvardhan, released in the year 2009.

He has acted in one Telugu movie also by the name "Kavya's Diary" directed by Karuna Prakash and released in 2009. In 2010 he acted in a Hindi Movie "The Waiting Room", directed by Maneej Premnath. He was lucky enough to get a role in an English movie as well. It is "Before the Rains" directed by Santosh Sivan. This film was released in the year 2008. His character was named 'Manas'.

Upcoming Movies of Indrajith in the year 2013

"Ezhaamathe Varuav" directed by Hariharan


"Left Right Left " directed by Arun Kumar


"Amen" directed by Lijo Pellisserry


"Disco" directed by Lijo Pellisserry


"Up And Down Mukalil Oralund" directed by T.K.Rajeev


"Paisa Paisa" directed by Prashanth Murali


"101 Chodyangal" directed by Sidhartha Shiva
Upcoming Movies of Indrajith in the year 2014
"Kanneerinum Madhuram"directed by Raghunath Paleri


"Eeappachan Pappayi" directed by Ranjan Pramod
Indrajith s a singer:

Indrajith has proved his skills not only as a good actor but also as an efficient and gifted singer. He has sung couple of songs for Malayalam movies. Once in an interview, his wife Poornima has mentioned that she was very much attracted to Indrajith's way of singing and that was one among the factor which made them closer. The songs sung by him are listed below.


In the year 2003 the song 'Anthinilaa' in the film "Mullavallium Thenmavum". This song was composed by Ousepachan


In the year 2010 the song 'Poril Theyyaram' in the film "Chekavar". This song was composed by Rahul Raj


In the year 2010 the song 'Happy Husbands' in the film "Happy Husbands". This song was composed by M. Jayachandran


In the year 2010 the song 'Ranadheera' in the film "Nayakan". This song was composed by Prasanth Pillai