Amen Malayalam Movie Review - An apt movie for Easter

The review of the Malayalam movie "Amen" along with FDFS reports from theaters in Kerala is given below. The movie can be rightly called as an Easter release as the story of the movie revolves around a church and few Christian people. Read below to know more about the story line, cast and crew.



Job oriented Digital Marketing Courses in Kerala.
Call +91 8138875600 for details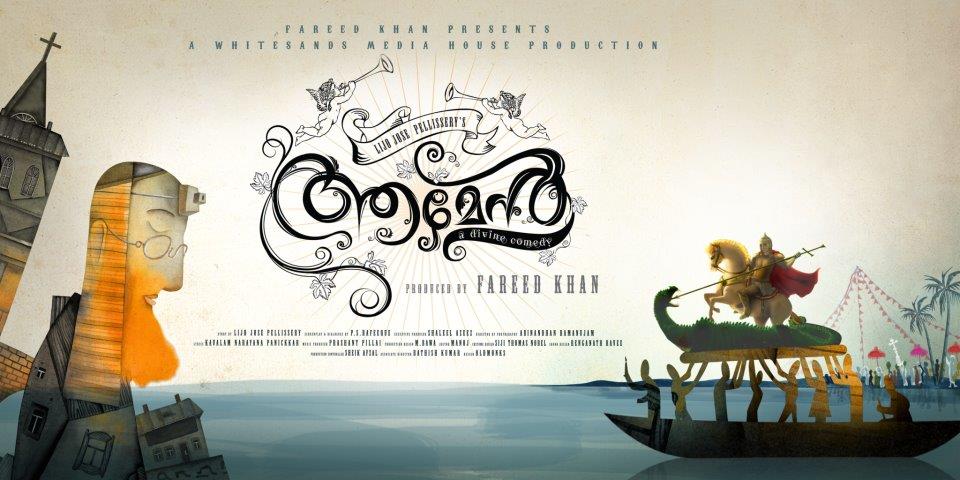 "Amen", the latest Malayalam romantic musical film is released on 22nd March 2013 in almost all theaters across Kerala. As the name of the movie states, the story of the film is all about few Christian people around an ancient church, hence it is suited for an Easter release. The film features Indrajith Sukumaran, Fahadh Faasil, Swati Reddy and Natasha Sahgal in the lead roles. Another peculiarity of the movie is that it is the debut film of the Telugu actress Swati Reddy.

In this musical movie, Swati Reddy (Subramaniapuram fame) appears as Sosanna a singer who is part of a choir. The renowned actor in Malayalam film industry, Indrajith appears as a priest for the first time in his career through Lijo Jose Pellisherry's film "Amen". His character's name is Father Vincent Vattolli, the pastor of a church in a village called Kumaragiri. The priest is a happy-go-lucky guy who is into music and is very fond of his guitar. Another lead character is Solomon, a verger. Fahad Fazil appears as Solomon. Solomon is in love with Sosanna whereas Michelle (Natasha Sahgal) appears as Indrajith's love. In short most of the characters in this movie is into music and are very romantic people too.

Being a romantic musical treat, the movie will definitely have good songs in it. One of the songs from this movie, "Shap Song" was taken in a single shot. The wonderful lyrics has been penned by the renowned poet Kavalam Narayana Panicker. Music director, Prashant Pilali has tried his best to make the songs pleasing to the ears. The movie throws light into Christian culture and their typical dressing style is followed through out. "Amen" is an apt movie for youngsters to watch on an Easter day. Another important fact is that through this movie, the young generation gets to know about the culture, dressing style and various celebrations followed among old Christian people.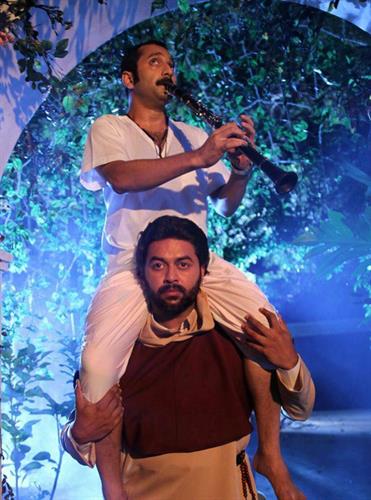 Cast and Crew

Cast : Fahadh Fazil, Swati Reddy, Indrajith Sukumaran, Kalabhavan Mani, Makarand Deshpande (Hindi Actor), Kulappulli Leela, Natasha Sahgal, Rachana, Anil Murali, Sandra Thomas, Sunil Sugatha, Sasi Kallinga, Sudheer Karamana, Chemban Vinod Jose, Nandhu, Kainagiri Thankaraj etc
Director: Lijo Jose Pellissery
Producer: Fareed Khan
Written By: P. S. Rafeeque
Dialogue: P. S. Rafeeque
Music Direction: Prashant Pillai
Cinematography: Abinandhan Ramanujam
Editing: Manoj
Lyrics: Kavalam Narayana Panicker
Costume Design: Siji Thomas
Art Direction: Bava


Story Line of "Amen"

The movie "Amen" revolves around a parish in Kuttanadu in 80's. The movie which is completely based on Christian background gives great importance to church, church choir, and the festivals of the church. Solomon, a verger is in love with Sosanna, the only daughter of a rich and affluent contractor, Philippose. She is a singer and is a member of the church choir. As they both belong to two different classes in the society, their love will create some problems. The unexpected events happening from there on forms the base of the movie "Amen". At the same time the pastor of the church, Father Vincent Vattolli is in love with Michelle.


Review of the movie "Amen"

The movie "Amen" has received an overall rating as a good movie. It is a movie which has divine content in it mixed up with comedy and romance. Fahad Fazil and Indrajith Sukumaran has put forward outstanding performances along with all other supporting artists who have done their bit clear. The film has impressive soundtracks under the music direction of Prashant Pillai. Another notable feature of the movie is its top class cinematography by Abinandhan Ramanujam.

"Amen", is an apt movie for comedy lovers as there are many humorous scenes in it. It is a good choice for youngsters who carry romance within themselves as the real local love is portrayed very well in this movie. Also, the movie "Amen" has been successful in bringing in a divine touch to it along with amazing musical feel. Altogether it is a good movie for viewers with varied interest.

SPK Rating : 8.5/10
SPK Verdict : A good musical romantic treat