Sarath Das Malayalam Actor - Profile and Biography

The profile and biography of the young, charming actor, Sharath Das is given below. He is Lord Krishna to the serial viewers. He is a man with lot of talents within him. Sarath is a good musician, a talented actor, a brilliant TV presenter and an award winning dubbing artist. From the below article, you get to know about his personal as well as career life in detail.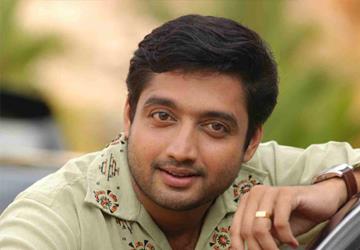 Personal Life of Sarath Das

Sarath Haridas or Sarath Das hails from Aluva, Kochi, Kerala, India and is a Namboothiri by birth. He is the son of the great Kathakali singer Venmani Haridas. His mother is Sarasathi and has a younger brother, Harith Das. His father has acted in two Malayalam films, Swaham and Vanaprastham, both directed by Shaji N. Karun. Now his father is no more, he passed away due to acute liver problem.

Sarath was trained in instruments like Mridangam and Violin. He was even good enough to play Mridangam for a concert. Sarath studied at the NSS School, Perunthanni, Thiruvananthapuram. Later he had to compromise his studies for acting, but he never gave up, he completed his B.Com privately. He is interested in reading books mainly biographies and spirituals and also spends his free time by listening to music. Sarath Das is married to his distant relative Manju Sarath and they are blessed with two children. His elder daughter's name is Veda.


Career Life of Sarath Das

Sarath Das's entry to the film industry was through the award winning Malayalam film "Swaham", directed by the renowned director Shaji N. Karun. The movie was released in the year 1994. In this film Sarath appeared as 'Kannan', a teashop owner's son. His father, Venmani Haridas appeared as the teashop owner. Thus in his first film he got the opportunity to act with his father that too as his son itself. It was the popular Carnatic vocalist Trivandrum Krishnakumar who dubbed for Sarath in this movie. The shoot of the film was held at Thenmala. The movie did well in the national and international film festival circuits and Sarath came to be noticed. From then on many films came his way.

Sarath's next film was "Sammohanam", directed by C. P. Padmakumar, starring Bharat Murali and Archana in the lead roles. In this film Sarath appears as 'Ambu', a helper of 'Chandu' (Murali's character) who will be later killed accidentally by Chandhu itself. In 1995 this film received the Best of the Fest Award at the Edinburgh International Film Festival. In the year 1998, Sarath got an opportunity to act in the Hariharan film "Ennu Swantham Janakikutty". Sarath did more of a lead role in this film. His performance was excellent and outstanding.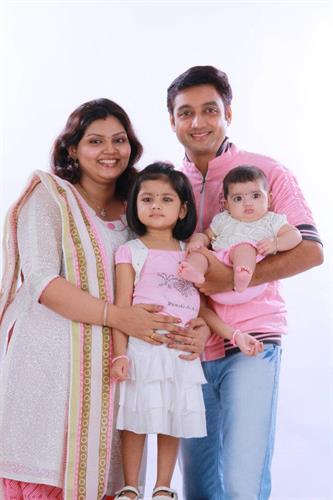 Sarath then played a small role in the 1999 Suresh Gopi movie "Pathram", directed by Joshi. After that he appeared as a Muslim guy in the film "Maduranombarakattu", directed by Kamal. Darling Darling (2000), Indriyam (2000), Devadoothan (2000), Natturajavu (2004), Chakkaramuthu (2006), July 4 (2007), Molly Aunty Rocks! (2012) etc are some of the other Malayalam movies in which Sarath had a prominent role to play. Apart from films, he has appeared in tele-films, serials, ad-films, TV shows and so on.

Among the serials Sarath has acted, "Sree Mahabhagavatham" telecasted in Asianet gave him lot of viewer strength and fame. He appeared as Lord Krishna in this serial which was spread over 550 episodes. In an interview, Sarath has said that the feedback he got after acting in this serial was tremendous and the recognition it brought him was unbelievable. After acting in this serial, people do consider him as Lord Krishna itself. Sarath gets invitations to inaugurate events, mostly from temples. They would prefer if Sarath could come in the Krishna costume itself.

The first Mega serial in which Sarath has acted is "Manasu". Since then he had got lot of opportunities from the small screen. "Alauddinente Adbuthavilakku" (Asianet), "Harichandanam" (Asianet), "Amma" (Asianet) etc are some of the other serials in which Sarath Das played pivotal roles. Minnukettu, Sri Guruvayoorappan, Parayipetta Panthirukulam, Kalippattangal, Vava, Manasaputhri, Akshyapathram, Nizhalukal, Santhyalakshmi, Angadipattu, The Officer etc are his other serials. Now he is sticking on to serials, as he gets good pay and due to the scarcity of opportunities from film industry. Sarath has also anchored popular television programs like "Rangoli", a campus based competition show and "Zoom-In", a film based show.

Apart from a singer, serial actor, film actor and a man specialized in instruments, Sarath Das is a dubbing artist too. He entered this field in the year 2001 - 2002 by giving his voice to the actor Siddhartha for the movie "Nammal", directed by Kamal. Since then Sarath has lend his voice to many young actors such as Naren, Nishan and so on. He even won the State award in 2006 for the Best Dubbing Artist for lending his voice to Naren in the movie "Achuvinte Amma". His uncle (Father's elder brother), Venmani Vishnunath has also received a state award for the best dubbing artist for lending his voice in the film Piravi.