M. Dasan Institute of Technology Engineering College Kozhikode - Facilities and Contact Address

M. Dasan Institute Of Technology Engineering College, Ulliyeri, Kozhikode is given here. M. Dasan Institute Of Technology, Ulliyeri, Kozhikode is one among the sprouting private self financing engineering colleges which is charted up in the long list of institutions in Kerala is under the auspices of M dasan memorial Co Operative Institute of Engineering and Information Technology. Read this article to know more about M. Dasan M. Dasan Institute Of Technology, Kozhikode.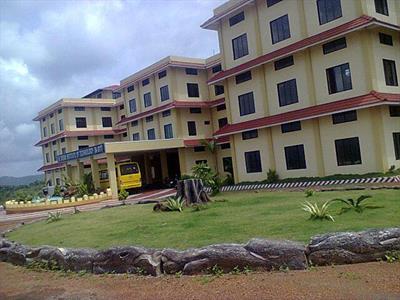 About the college
M.Dasan Institute Of Technology, Ulliyeri, Kozhikode is one among the sprouting private self financing engineering colleges which is charted up in the long list of institutions in Kerala and is owned under the auspices of M dasan memorial Co Operative Institute of Engineering and Information Technology established in 2008. It is established in the academic year 2012-13 with the affiliation of Calicut university and approval by 'All India Council for Technical Education' (AICTE), New Delhi. The college spreads over 15 acres of land and is situated in a eco-friendly place called Ulliyeri, 25Km from district headquarters, 8km distant from nearest railway station at Koyilandy and can also bebreached on road with ease.

Their vision elaborates mainly to deliver top class education through a creative mindset in academics and all other extra curricular activities available. To contribute some innovative ideas on the basis of technological and engineering for the nation. More than that their vision is to establish this institution as a center of excellence in high quality education and unique researches. Being an emerging institution, they strives hard to gear up in this field and establish a strong hold in the society. The current century being an educational era is now facing unimaginable competitions and students of this college are thereby trained properly to attain professionalism. Dr. P. T. Rajan Nambiar is the principal of this college. The college got its name from a communist party leader M. Dasan who was the former member of Kerala legislative assembly and is kept in memory of this proud personality.


Admissions to the college
Admissions to the college is strictly based on merit. The students should qualify in 'All Kerala Entrance Examination' along with an aggregate of 50% for physics, chemistry and mathematics. Half of the seats are allotted by the entrance commissioner while the rest of the seats are categorized under management quotas. NRI students are also invited to join any among their courses. Fee waver scheme and vidhya dan scholarships are also being gifted for eligible freshers. Students of M.Dasan Institute Of Technology hails from in and across the state with appreciable grades.


Courses offered
1) BTech - Civil Engineering (CE - 60 seats)
Civil engineering is the first branch of Engineering which deals with designing, construction activities and maintenance of all the structures built across the globe either in small scale or in large scale. College provides 60 seats and the major aim of this department is to generate a vigilant group of students with highly creative mind and practical view of the world. Students will love to contribute a part of their excellence for the development of society. The college guarantees a better future through this branch.

2) BTech - Computer Science (CS)
Computer Science is a new branch of engineering which rose to popularity due to large job opportunities. College provides a total of 60 seats for the branch. The facilities in the college for training computer professionals are appreciable. Many software and IT companies would hire those with great hold in the field and would remain as a useful employee in long run.

3) BTech - Electronics and Communication (EC)
Electronics and Communication is a dawn branch to the college which makes use of the technologies efficiently by bringing latest evolutions in electrical components to design circuits, devices and systems. College provides a total of 60 seats. This branch is now facing crisis and its graph is decenting with time. More new companies allotted can bring this field to glide long.

4) BTech - Electrical and Electronics Engineering (EEE)
Electrical and Electronics Engineering is also joins with CE and ME as the core branches of engineering with wide ranges of opportunities in top firms. The behavior of this branch is so weird that it always keeps the engineers challenging with its technological amendments. Electricity, electromagnetism and electronics are the important fields of this branch were the professionals of M.Dasan Institute Of Technology would elaborate their thoughts up to an extend were they could rap up an extraordinary project here.

Other than this the college offers Post Graduate courses in 'Computer Science and Engineering' and in 'Environmental Engineering' with a total of 24 seats each.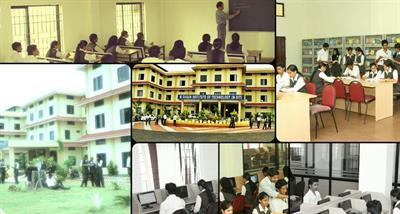 Top class facilities
1) Central Library
Reading habit is very essential on an engineer's point of view. M.Dasan Institute Of Technology now has one among the best library nearby with all sorts of books, journals, non book materials like CD ROMs, research papers, conference proceedings, back volumes, electronic journals, etc. Students can borrow the desired books and but have to return or renew them within the allocated time period. There are even Smart Campus Software Package which is a library management system with multiple users to integrate it properly and help in operating the library in-house. Video viewing facility is also a highlight to this college library.

2) Hostel
College provides separate hostels facilities for boys and girls within the college campus. The hostel is surrounded with lush green sceneries and beautiful breeze which lashes softly over and drives us to an unimaginable world. The care and comfort offered by their staffs are indeed appreciable and students will get a homely feeling here.

3) Transportation facilities
College buses are fully functioning to all possible locations nearby so as to spread full convenience on traveling. All the college buses are running actively with essential facilities. Drivers appointed are highly talented and expert on road for safe rides. Bus fare is budgetary and for others concession cards are being provided so as to travel economically.

4) Other facilities
Other facilities include Eco friendly campus, health facilities, sports, cooperative store, cafeteria, student facilitation center, etc. Besides this the college aims to have a descent new canteen and store. All the essential courts and grounds are available in the locality. National Service Scheme (NSS), associations, students chapters, arts club and sports club are the activities carried out here. Class rooms are well spaced and provides better atmosphere for students to concentrate on their topics. The college plans to bring many more facilities into act in coming years.


Contact Address
M. Dasan Institute Of Technology
Ulliyeri P.O, Kozhikode, Kerala.
Email: mdit_college@rediffmail.com
Phone: 09446193028, 09446292500
Fax: 0496 2664700
Website: www.mditkerala.com