Thilakan – The sparkling star of malayalam film industry

Thilakan has performed myriad of characters in more than 200 movies, playing both protagonist as well as antagonist roles. His film career covers three decades during which, he has bagged 9 state awards and 2 national awards for outstanding performances in selected films. Read more: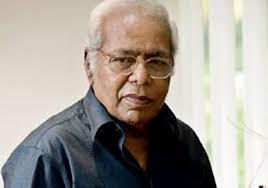 Padma Shri Thilakan, who is known as Surendra Nath Thilakan in the Indian film industry was one of the finest gems of Malayalam Cinema. The deceased south Indian actor was given the title of Perumthachan of Malayalam cinema due to his outstanding contribution to South Indian film fraternity. The actor was awarded the highest national award, the Padam Shri on 25th January 2009, for his contribution towards arts. Thereafter, he was famed as Padam Shri Thilakan.

The actor has performed myriad of characters in more than 200 movies, playing both protagonist as well as antagonist roles. His film career covers three decades during which, he has bagged 9 state awards and 2 national awards for outstanding performances in selected films.


Origin & Family Life

Born on September 12th, 1938, Thilakan was the second child amongst six other siblings. He took birth in a modest middle class family, in Pathanamthitta, a district in Kerala state. His father Palapurath T.S. Keshavan was an estate supervisor there. Thilakan spent his early years in his ancestral home at Plankamon junction, lying close to Velliyara district school

He got married to Saroja, a simple lady. He is survived by 6 children- 4 sons (Shammi, Shaji, Shobi and Shibu Thilakan) 2 daughters, Sophia and Sonia Thilakan.


Early Life

His first rendezvous with acting began while he was still attending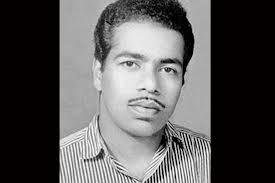 school. He started his acting career by joining theatre. Thereafter, he ventured into full fledged acting in 1956 once he passed intermediate and dropped his college life mid way. Along with a few local buddies, he constituted a drama troupe named Mundakayan Nataka Samithy where he excelled his capabilities and outshined as an actor. Following this troupe, he worked with other groups such as Kalidasa Kala Kendra, Kerala's People Arts Clubs, P.J. Antony's Troupe and Changanacherry Geetha in late 1960s. Meanwhile, he performed a few voice plays which were broadcasted by the All India Radio.


Film Career In Malayalam Industry

Thilakan became a popular name after his foray into the Malayalam cinema. P.J. Antony, his mentor is given the credit of harnessing his acting potential and introducing him to the film industry. Periyar in 1973, directed by Antony himself was Thilakan's first movie however he became a household face after the release of Ulkadal in 1979. His first memorable performance was portrayed in Kallu Varkey and Yavanika which were released in 1981 which fetched him his first State Award in 1981. He concurrently acted in Tamil cinema as well.

The early 1980s were the golden years of Malayalam cinema which witnessed the immense popularity of Thilakan and he got the opportunity of portraying a wide range of roles. Kireedam, a blockbuster hit in which he played the role of a helpless policeman father, was the milestone of his career.

After that, he performed notable roles in bunch of movies such as Mookkilla Rajyathu, Sphadikam, Namukku Parkkan, Munthiri Thoppukal, Moonnam Pakkam, Chenkol, Kaattu Kuthira and Randam Bhavam. Some his best comical characters are witnessed in movies such as Pattanapravesham, Nadodikkattu , Mookkilla Rajyathu and Naaduvazhikal in which he played different characters of pimp, mental patient, vain personality and a coward underworld don.

Movies like Karma, Randam Bhavam and Kaalal Pada bring forth the grey shades of his acting skills. Additionally, he played the lead character in prominent films like Ekantham, Santhanagopalam, Kaattukuthira, Mukhamudra, My Dear Muthachan and Perumthachan.


Ups And Downs In His Life

The actor was nominated for the National Film Award under the category of Best Actor for his exceptional performance in Perumthachan. Unfortunately, this award was bagged by Amitabh Bachchan because he declared his retirement that year and consequently, received immense support from his fans and won the consideration of the jury.

The years 1980 to early 2000s witnessed the rise of Thilakan but 2000 brought many hardships in his life. He succumbed to illness for 4-5 years in a row and was hospitalized for a long period. Nonetheless, he rose like a true hero to his name and gave a marvelous performance in Ekantham in 2007. This film earned him a special mention from the jury of Malayalam cinema. Additionally, the MACTA (Malayalam technician guild) made an exception to their nomination process and honored him even though he was not a technician.

This invoked new hopes in Thilakan and he made a fantastic comeback through Renjith's Indian Rupee which was co-starred by the uprising young actor Prithviraj.


Achievements & Awards:

Thilakan successfully completed 50 golden years of cinema in which he bagged the following popular awards:
- National Film Award (1988) for Best Supporting Actor in Rithubhedam,
- State Award (in 1994 & 1998) for Best Acting in Gamanam and Santhanagopalam,
- Lifetime Achievement Award (2001),
- Lifetime Achievement Award by Filmfare (2005),
- Chalachithra Ratna (2005) by KFCA (Kerala Film Critics Association),
- Lifetime Achievement Award (2008) at Annual Malayalam Movie Fest in Dubai,
- Vayalar Ramavarma Chalachithra, Chalachithra Ratna & Madhyama Awards for lifetime achievement (2011).


Personal Views:

Surendra Nath Thilakan considered the eighties as the rise of Malayalam cinema due to the entry of exceptional talents in the field of acting and direction. He believed that the Retro cinema was innovative and fresh but during the last one decade, the local Kerala film industry has turned a lot more commercial. Their movies target a particular group of audience, mainly the teens and the filmmakers want to earn maximum share from a single movie.

He was of this opinion that Fazil and Adoor were amongst promising directors of contemporary Malayalam cinema but their contributions were just not enough due to the lack of solutions for reviving south Indian film industry. But he was optimistic that once again, Malayalam film fraternity will successfully overcome this crisis and regain its golden years soon, hopefully.


Controversies:

Like all other leading actors, controversies never left Thilakan alone. He was issued a show cause notice multiple times by the AMMA (Association of Malayalam Movie Artists) because he openly criticized the activities of the guild. Further, he experienced issues and conflicts with other eminent south Indian organizations like MACTA (Malayalam Cine Technicians Association) and the FEFKA (Film Employees Federation of Kerala).

On February 3rd 2010, Thilakan got on streets and openly protested against the prejudiced prohibition for acting which was enforced on him by FEFKA and was fueled by Mammootty. These controversies led to his permanent dismissal from movies for an extended tie period. He was asked to propose an unconditional apology but he strongly refused to present it unless he was granted justice for being eliminated from his role in Christian Brothers.


Comeback

Although Thilakan earned overwhelming support from his fans and other celebrities including Azhikode but this couldn't prevent him from working in the mainstream cinema for a few years. Optimistic as he was, the actor never gave up on acting. While he was banished from Malayalam film industry, he reentered the Tamil & Kerala theatres and reverted back to Drama. He worked along with Alappuzha AksharaJwala, a drama troupe and directed as well as played the life story of SuryaNarayana, a dead freedom fighter in the play Daivangalude Nadu.

He got an awesome response from the critics and his fans for his theatrical comeback. Thilakan accepted it with open arms saying that his people supported him through thick and thin because he never gave up fighting against the evil practices.

Finally, AMMA and the other agencies revoked this ban and Thilakan entered into the mainstream cinema once again.



Last Days Of Life

2012 brought illness and hardships for Thilakan once again. On 21st August, 2012, the actor collapsed on the set of the movie Scene 1 Nammude Veedu after which, he was taken to a nearby hospital in Thrissur. Due to declining health, he was relocated to the KIMS hospital under a critical condition. He suffered from two heart attacks back to back and simultaneously caught pneumonia during his treatment. Since then, he was shifted to the ICU and was kept in the ventilator.

Sadly, he passed away on account of poor health at 3:35 IST on 24th September, 2012. His dead body was kept at Victoria Jubilee Memorial Town Hall for offering condolence. He was finally cremated at a local electric crematorium around 4pm.


Specialty

Thilakan remained as the heartthrob of south Indian cinema for a long time period. His rough and tough voice, great acting abilities and powerful onscreen presence left a great impact on the mainstream cinema fans. Controlled body language, poignant eye expressions and the ability to blend with emotional scenes were a few benchmarks set by him for the upcoming actors. His earlier days brought the final stroke of perfection to his acting turf. Due to all these traits, he was successful in giving performances which were beyond any comparison. Thilakan was noted for performing the inspiring and powerful father characters in most of his movies.

The loss of this famed actor, as acknowledged by several filmmakers and actors, is a deep void which is very hard to fill. The Malayalam film industry pays its heartiest tribute to this legendary actor of all times.