Sreelakshmi Sreekumar Malayalam Actress - Profile and Biography

Malayalam actress Sreelakshmi's profile and biography are given here. Sreelakshmi is the daughter of the legendary actor Jagathy Sreekumar. Read this article to know more about Sreelakshmi's early life, entry into film and about her future projects.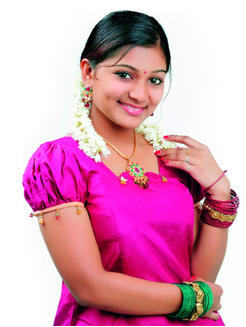 Malayalam movie industry has often witnessed children of eminent artists coming into the limelight of silver screen. Prithviraj, Indrajith, Dulquer Salman, Maqbool Salman, Shanavas etc are some examples of these linage. Here comes another young beautiful actress Sreelakshmi Sreekumar to the majestic world of cinema through the upcoming movie "Ayyar in Pakistan". She is the daughter of the unequaled legendary actor Jagathi Sreekumar aka Ambili. Sreekumar is popularly known among the film family as Ambili while among viewers he is popularly known as Jagathy. Sreelakshmi is now entering into the new generation epoch of movies with the hopes of creating her own identity in Indian cinema like her father did.


Early life

Sreelakshmi Sreekumar is a Malayalam actress hailing from Thiruvallam of Thiruvananthapuram district. She is born to Kala and Jagathy Sreekumar, a versatile actor in Indian cinema. It was an unknown story for many people that Jagathy had another wife Kala and daughter Sreelakshmi. But the fact is that it is a known story for his family and to other dear and near ones. According to Kala (mother of Sreelakshmi) their friendship started from 80's and finally resulted in their marriage. She had also acted in some movies in small roles. "Iniyum Oru Kurukshethram", "Dasharadham", "News", "Peruvannapurathe Visheshangal" etc are some movies in which she had acted with Jagathy. Jagathy had specially taken interest to look after his daughter Sreelakshmi even during his busy life at work. She is now doing plus two in Thiruvallam Christ Nagar School. Jagathy was not much interested in bringing her into the limelight of movie even though she had the mettle for acting. His desire was to make her an IAS officer. Whenever she met her dad with the zeal of acting he advised her saying that to become an actress only beauty is required whereas to become a government officer one needs to be brilliant. Beauty may get destroyed at any point of time, however the knowledge one has acquired will live as long as she/he dies. She had passed SSLC with good mark and now wants to go for civil service as it's her father's ambition. Sreelakshmi has won many prizes in youth festivals.


Entry into movies

As the daughter of a famous actor Jagathy Sreekumar her entry into movie is not at all a big task. Acting is a much easy task for her as she has seen her dad acting in movies from her child hood. She got the invitation to act in the movie "Ayyar in Pakistan" in the label of movie family member. Producer Aroma Mani had called her by saying Ambili is his most beloved man. She had received many offers in the past, to concentrate on her studies. She had refused the role in Sathyan Anthikad's "Sneehaveedu" with the fear of missing her classes. Now she has decided to give it a try during her plus two vacation time.


Future Projects

Sreelakshmi the daughter of the blessed actor Jagathy Sreekumar has signed contract for the upcoming movie "Ayyar in Pakistan" which features Fahad Fazil in the male lead role. Sajil is the director of the movie "Ayyar in Pakistan" and Sanoosha and Sreelakshmi are the heroines.

Sreelakshmi has been anchoring in 'Isaimazhai' and 'Plus Events' both are telecasted in Asianet Plus. According to her all her family members and friends are supporting her entry into movie. Now, the ball is in viewer's court, her success in movie depends on how they accept her.