Raai Laxmi Actress – Profile and Biography

Raai Laxmi Malayalam, Telugu and Kannada actress profile and biography is given here. She is primarily active in Tamil film industry. She has also acted in Malayalam, Telugu and Kannada language movies. Mostly, her successful ventures are in the Tamil movie industry or Kollywood, important ones being 'Muni2', 'Kanchana' and 'Mankatha'. Ironically, she made her debut as a character actor in the Malayalam movie 'Rock N Roll'.


Early Life

Raai Laxmi was born on May 5, 1989 into a Bangalore-based family. She was later shifted to Belgaum in Karnataka and brought up there. Therefore, the young Lakshmi's schooling and college were done in that town. She started her career as a model and appeared in different advertisements, endorsing various products. Her modelling work and appearance as a model were taken into consideration by the movie directors when they fixed her for their next ventures. It seems the actress has fanned out into the different parts of the South Indian movie industry in a systematic manner.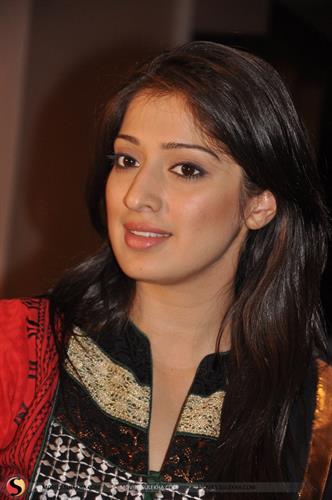 Career as a Model

Young Raai Laxmi started to work as a model after her education. As a model, she appeared in television advertisements for various brands in southern India. The reputed clients for whom she worked include Josco Jewellers, Emmanuel Silks, Sylcon Footwears, Saravana Stores, Fair & Lovely and Bru Coffee. During those times, she used to be a constant feature in television channels representing various brands described above. That was how she was noticed by the moviemakers of the film industry.


Earlier Career as a Supporting Actress

After a successful stint as a model, Lakshmi Rai made her acting debut in 2005. Her maiden film was 'Karka Kasadra' in Tamil language. Subsequently, she appeared in similar small roles in other Tamil movies such as 'Kundakka Mandakka' 'Dharmapuri' and 'Nenjai Thodu'. The first film was a comedy flick and the second one was an action masala movie. The third one was a romance film catering to younger generations. Subsequently, she worked in 'Velli Thirai' portraying self and in action thriller 'Dhaam Dhoom' essaying the role of a lawyer. It was her performance in the latter got noticed and appreciated by the critics. For the performance in the flick 'Dhaam Dhoom', she got the nomination for Best Actor in a Supporting Role.


Career as an Actress

Raai Laxmi got major recognition as an actress when she jumped into the Malayalam movie industry. Back in 2007, she made a foray into the Mollywood and featured in the flick 'Rock N Roll' as a lead actress. In this film, she shared the silver screen with the superstar Mohanlal. Once she got the real breakthrough as a serious actress, many other filmmakers began reposing faith in her. That was how she featured in similar successful flicks like Annan Thambi, Evidam Swargamanu, 2 Harihar Nagar and Chattambi Nadu. In Swargamanu, she acted opposite to again Mohanlal and in Chattambi Nadu, she shared the silver screen with the other superstar Mammootty. After the successful stint in Malayalam film industry, she again went back to Tamil cine field and featured in three Tamil movies. They are 'Vaamanan', 'Naan Avanillai 2', and 'Muthirai'. She also made a special cameo role in 'In Ghost Inn' and 'Pen Singam'. On the other hand, she essayed the role of a cowgirl in the flick 'Irumbukkottai Murattu Singam'. Another notable presence of this gorgeous actress was seen in the comedy horror 'Kanchana' and 'Mankatha'. Both these Tamil films made huge movements at the Box Office. Through her character in the Kannada remake of Kanchana, she even forayed into Sandalwood with ease. Almost in the same period, she also found some time to appear in another Malayalam movie 'Christian Brothers'. As before, she acted again opposite to superstar Mohanlal in this flick. In the expected lines, this was also a huge grosser at the Box Office.


Recent Films

In 2014, Raai Laxmi largely remained busy due to a number of films. The Malayalam flicks such as 'Arabiyum, Ottakavum, P. Madhavan Nairum' and 'Rajadhi Raja' were also released in that year. According to the reports compiled, the former movie was a super-duper hit and a trend-making of sorts. The actress featured in the Tamil flicks such as 'Aramanai' and Irumbu Kuthirai in the same year. She also did one Kannada movie by the name 'Shrungara' in 2014. Following the success in films, the gorgeous actress changed her name according to numerology traditions. Now, she is known as Raai Laxmi in film circles.


Conclusion

Lakshmi Rai alias Raai Laxmi is an actress-cum-model. She has been active primarily in Tamil and Malayalam movies. After a low voltage introduction to the world of cinema, she was doing some miniscule roles in films. The flicks she appeared earlier in her career were of comedy genre. During her earlier part of acting career, she got a lot of laurels for her performance as a glamorous law professional in the film 'Dhaam Dhoom'. In this movie, the gorgeous actress portrayed a negative role. This character caught the imagination of the audience and critics alike. The real breakthrough she got as an actress only when she was given an offer to act opposite to Mohanlal in Malayalam film 'Rock N Roll'. That marked the real change in gear for her career. Ever since the success of this movie, she started getting a number of offers from both Tamil and Malayalam film industries. It is sufficient to say that other movie directors started to look her way only after seeing her in Malayalam flick 'Rock N Roll'. Since then, she fanned out to all the film industries in Southern India. She has been flexible in choosing the characters throughout her acting career. That is why she could feature in almost all language films in Southern movie industry quite successfully.