Deepti Sati Actress– Profile and Biography

Deepti Sati malayalam actress profile and biography is given here. Deepti Sati is an upcoming actress in Mollywood. Before turning into films, she worked as the model in the business capital of Kerala. Her modelling ambition had brought her to Kerala before 2012. She was adjudged as Miss Kerala in the year 2012. She further followed her modelling ambitions and reached the final stage of Femina Miss India 2014.


Early Life

Deepti Sati was born on April 15, 1995 into a family of mixed lineage in Mumbai. Her father Biviyesh Sati is from Nainital in Himachal Pradesh and her mother Madhuri is from Kochi in Kerala. Since she was born in a metropolitan city, she had incorporated all the intricacies of that culture in her life. She was educated in good schools and colleges in Mumbai. She did her graduation in Business Administration from a reputed college in the financial or business capital of India. Since her childhood, young Deepti harboured a desire to go into the world of fashion and cinema. Hence, she began preparing and equipping herself for that with her parents' consent. She basically found the modelling as the stepping stone for her dream to become an accomplished actress. That is the reason she picked up one pageant after another to remain in the spotlight.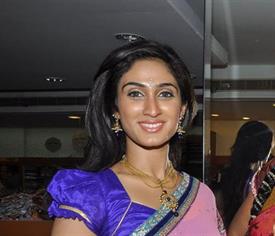 Career as Model

Before coming into the field of Indian cinema, Deepti Sati was busy with her modelling assignments. She started of her modelling profession with a small pageant by the name Fantaloon Fresh Face Hunt. She was selected from a number of competitors in the pageant. Though she could have pursued her interest in modelling in Mumbai, she travelled all the way to Kochi, the birthplace of her mother Madhuri, to participate in a Miss Kerala title competition way back in 2012. In the same year, she successfully cleared different hurdles on her way to the title Miss Kerala 2012. Emboldened by her success in the Miss Kerala competition, she moved ahead like any other aspirant of her age to compete for Femina Miss India 2014 title. She knew the winning of coveted title would bring her many offers from Bollywood and the fashion field. However, she did not win the title. Instead, she featured in the list of finalists of Femina Miss India title in 2014.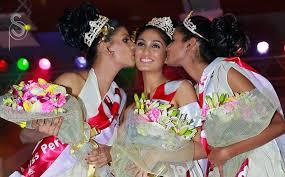 Career as Actor

Deepti Sati had a dream landing in the field of Mollywood cinema. Though Deepti harboured the desire to act in films, she never knew how to pursue that. An acquaintance of the reputed Malayali director offered to send the photo of Deepti to him to check whether she would fit the bill. After a look at the photo, the director was super elated and asked her to come for an audition. It was like a cake walk for young Deepti. After the successful completion of the audition, the Mollywood director offered the role of Neena, one of the protagonist female roles, to her. The other protagonist female role is handled by Ann Augustine in this movie. This flick basically handles the lives of two women – Neena and Nalini. That is the reason why the film has been named Nee-Na. This movie is slated to make a big impact at the Box Office. The portrayal of her character as a bold and forward-looking girl has fired the imagination of people in the state. In this flick, she steps into the shoe of a tomboy character that can smoke, boos and ride a bike.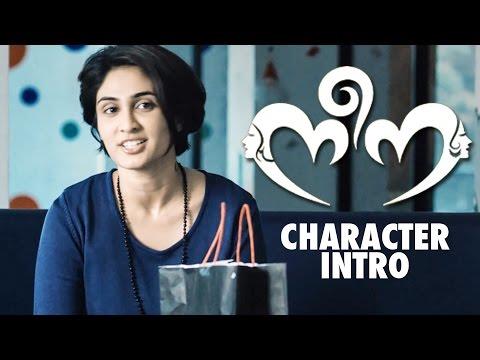 Awards and Accolades

Deepti Sati had a very eventful stint in the modelling field. She took part in every pageant that was available to showcase her skills. She was selected the second runner up of Reigning Miss Navy Queen Mumbai 2012-13, Miss Kerala 2012-13 and the first runner up of Reigning Indian Princess 2012-13.


Personal Interests

The upcoming actress Deepti Sati is absolutely passionate about singing and dancing. She somehow finds time in between the taxing schedules to squeeze these two personal hobbies to soothe the mind. Being born and brought up in Mumbai, she enjoys swimming and diving in the waters. She keeps visiting the nearby swimming pool to get some exercise in pool water, provided she gets enough time. Apart from these hobbies, she loves to travel and meet people to know more about them. During the leisure time at home, she listens to soothing music and calms her mind and body. With family members and close friends, she loves to go for adventure sports and do trekking.


Conclusion

Deepti Sati is a talented model who got a berth in the Mollywood in an unexpected way. Right from her childhood, she harboured the deep desire to do something in modelling and cine fields. However, she did not know what had to be done. In the modelling field, she got the titles of a number of pageants. She was Miss Kerala 2012-13, first runner up of Reigning Miss India Princess and second runner up of Reigning Miss Navy Queen Mumbai. These things helped her get a berth in the modern Malayalam film world when reputed movie director Lal Jose chose to give her a chance in his next film Nee-Na. As a result of this, the talented actress made a debut as a forward-looking and bold girl who could ride a bike, smoke and drink hot beverages. Her boyish cut and tom-cat cap has already captured the imagination of youngsters.