Madonna Sebastian Actress – Profile and Biography

Madonna Sebastian malayalam, tamil actress profile, biography and upcoming movies are given here. Madonna Sebastian is an Indian actress who has made her debut in 2015. She is primarily active in Malayalam film industry. The actress has made her debut in the movie Premam. The director of this flick is the newcomer Alphonse Putheran. She is also making a maiden appearance in the Tamil film Eskimo Kadhal. She is also an amateur singer and has sung in a number of music albums.


Early Life

The actress Madonna Sebastian was born into a Christian family settled in Cochin, Kerala. However, she had her initial schooling from Indian School in Salalah, Oman. Later, she moved to India for educational purpose at the insistence of her parents. On reaching her home state of Kerala, she got herself admitted to Saint Peter's Senior Secondary School in Kadayarippu, near her house in Cochin. After the completion of her schooling, she took up a course in commerce stream leading to a degree from Christ University in Bangalore.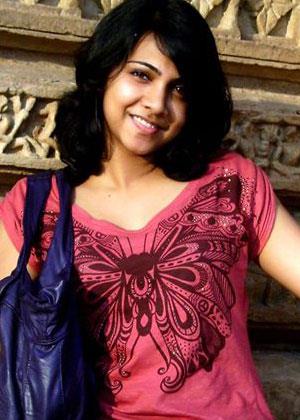 Singing Career

After the completion of the degree course, she turned to her passion for singing to elk her mark in the field. Though, young Madonna has the innate ability to sing, she was not very confident about that. Hence, she had to slowly make her way into the main stream of singers in the cine field by singing in low budget music albums. Till date, she has sung a number of songs in popular music albums. Some of the directors of music albums in which she has sung include Deepak Dev and Gopi Sunder. These music directors have already made their mark in the field as reputed composers.


Career in Media

When young Madonna was not confident in singing, she tried other avenues to get a foothold in the media industry. She started anchoring reality shows in different television channels. One such stint as an anchor in a television programme hosted by noted channel Surya TV network caught the attention of the upcoming film director Alphonse Putheran. Hence, he called the young Madonna for an audition to select a fresh female face for his movie Premam. After the new found success in acting, she wanted to be a singer-actress. The success in Malayalam film industry has opened a world of opportunities for her. One such offer is from Tamil movie industry. She has her second project on the anvil. This time it is from Tamil film industry. She has been roped in for a Vijay Sethupathi-starrer Tamil flick Eskimo Kadhal. This upcoming film is being directed by noted moviemaker Nalan Kumaraswamy.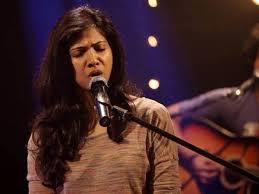 Premam

This film has recently landed in a controversy when few movie enthusiasts managed to take its pirated copy and posted it on the video sharing social media site YouTube. This movie has been written, edited and directed by the noted Mollywood director Alphonse Putheran. It is produced by Anwar Rasheed under the aegis of Anwar Rasheed Entertainment. The debutante actress Madonna Sebastian is paired against Navin Pauly. The other actors who are doing the leading roles in the flick are Sai Pallavi and Anupama Parameshwaran. The supporting actors in this film are Vinay Forrt, Krishna Shankar, Soubin Sahir and Shabareesh Varma. The music and background score for the movie are done by the noted composer Rajesh Murugeshan. Madonna Sebastian has donned the role of Celine in this flick. In this role, she has won the heart of the people in the state. The actress has lived up to the expectations of the faith the director has reposed on her.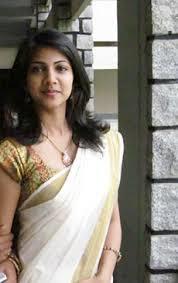 Conclusion

Madonna Sebastian is the upcoming actress who has made her debut in a Malayalam movie Premam. She is currently active in Mollywood. Right from the childhood, she has been interested in singing. She used to hum the songs during her free time. That is the reason why she tried to look for the opportunities in the job market as a singer after her graduation. Initially, she was not confident about her ability as a singer. Hence, she could not cash in the opportunities that had come in her way. Later, she could finally get her confidence back by singing in low-cost music albums. Singing her way into the field, she could finally get the attention of some of the reputed composers like Deepak Dev and Gopi Sunder. They gave her the opportunity to sing in their music albums. Finally, she got the required break in her career in acting, when the movie director Alphonse Putheran gave an opportunity to act in his film Premam. The success of this movie has opened a barrage of opportunities for her in the film world. It includes a Tamil flick by the name Eskimo Kadhal in which she is acting opposite to Vijay Sethupathy.