Radhika Apte Actress – Profile and Biography

Radhika Apte Malayalam, Telugu, Hindi, Tamil, Marathi and Bengali actress profile and biography is given here. Radhika Apte is an upcoming actress who has come with a theatre background. The actress has acted in different language films till date. Radhika Apte has featured in Malayalam, Telugu, Hindi, Tamil, Marathi and Bengali movies. Therefore, she has earned the distinction of an actress who has a pan-India appeal.


Early Life

Radhika Apte was born on September 7, 2015 in Pune into a family of leading Neurosurgeon. Her father is the chairman of Sahyadri Hospital and a leading neurosurgeon. Her mother is a housewife. She is a double graduate in Economics and Mathematics from Fergusson College, Pune. After featuring in four films early in career, she moved to London to pursue a course on contemporary dance at Trinity Laban Conservatoire of Music and Dance. While pursuing her course, the young actress met and fell in love with the British Musician Benedict Taylor. The couple married in the year 2012.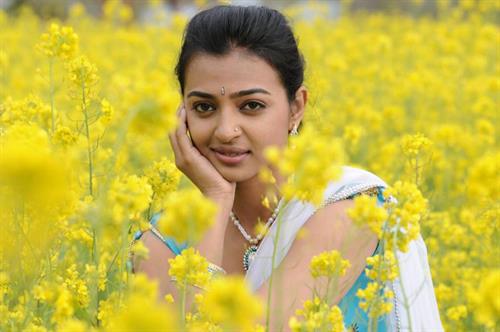 Career in Theatre

While studying the contemporary dance in London, Radhika Apte was actively participating in theatre movements whenever she came back to India for the holidays. During those productive times, she was part of several stage plays. However, most of them were in Marathi language. Even today, she is associated with an Aasakta theatre troupe owned by Mohit Takalkar in her hometown. The number of plays acted by the young actress includes 'Tu', 'Matra Yatra', 'Purnaviram', 'That Time with Rehan Engineer', etc. She has also played a leading role in a commercial Hindi play 'Kanyadaan' and English play 'Bombay Back'. In the year 2013, she played a critical role in the theatrical adaptation of Girish Karnad's work Benda Kaalu on Toast. Despite all these works, the actress' mind is elsewhere. She wants to work in experimental theatre to draw mind satisfaction.


Career in Cinema Field

Radhika Apte's entry into the cine field in 2005 was through an inconsequential one. She appeared in a minor role in the flick 'Vaah! Life Ho Toh Aise!' The big break came in her career as an actress when she got a job of acting in a Bengali movie 'Antaheen' on the recommendation of Rahul Bose who happened to see her performance in the movie 'Bombay Black'. The actor recommended the actress name to the Bengali flick director Aniruddha Roy Chowdhary. In this movie, she played the role of a TV journalist by the name Brinda Roy Menon. The opportunity to play a role in a Marathi film materialised much later in 2010 when she appeared as a village girl Savitri in 'Gho Mala Asla Hava'. This movie was directed by Sumitra Bhave and Sunil Sukthankar. The actress collaborated with the same director duo later in a Hindi production 'Mor Dekhne Jungle Mein'. In the same year, she also featured in other flicks such as 'Ek Marathi Manoos', 'Life Online' and 'Samaantar'. She has also worked with Ram Gopal Varma in his film 'Rakta Charita' and its sequel. There are other movies in which she appeared in pivotal roles. They include 'I Am', 'Shor in the City', 'Ha Bharat Majha', 'Rupkatha Noy', 'The Waiting Room', etc. Of these, Ha Bharat Majha was inspired by movement spearheaded by Anna Hazare. This flick was shot in just 14 days and was screened at multiple film festivals.


Recent Releases

Since the early 2014, Radhika Apte has been very busy with various moviemakers in different languages. She has appeared in Marathi film 'Postcard', Bengali movie 'Pendulum', Telugu flick 'Legend' and Tamil film 'Vetri Selvan'. After that the young actress featured in the Marathi movie 'Lai Baari'. Of these, the 'Selvan Vetrivel' and 'Legend' were commercially successful. The latter flick was a big hit at the Box Office and went on to become a highly grossing Marathi film till date in the first week of its release. The actress' performance in Tamil movie Dhoni earned her a nomination for the SIIMA Award for Best Actress. In 2015, she has expected the release of three Hindi films. They are 'Manjhi: The Mountain Man' by Ketan Mehta, Badlapur by Sriram Raghavan and Hunterr by Harshvardhan Kulkarni. The actress has made her foray into the Malayalam movie industry this year (2015) with a Fahad Fazil-starrer Haram. This flick is directed by noted movie director Vinod Sukumaran. Her performance in this film was widely appreciated by the general audience and critics alike.


Conclusion

Radhika Apte is an upcoming actress of Marathi origin. The 30-year-old actress has also got a thorough experience in theatre and drama. She has done a professional training in contemporary dance from Trinity Laban Conservatoire of Music and Dance in London. The actress came into the cine world in 2015 with a wide body of experience in acting. Since her introduction in that year, she has never turned back and acted in a number of film industries, including Bollywood. Till date, she has acted in Tamil, Marathi, Telugu, Kannada, Bengali, Hindi, English and Malayalam language films. Her association with the theatre troupe Aasakta owned by Mohit Takalkar worth mentioning here, as it helped her mature into a successful actress in Bollywood. She has also appeared in a number of short films. Young actress is a double graduate on Economics and Mathematics from Pune-based Fergusson College. Despite the huge body of works in theatre and cinema, she is interested in experimental theatre, as she thinks that this stream would open up the innate creativity in her.