Sai Pallavi Malayalam Actress – Profile and Biography

Sai Pallavi malayalam actress profile and biography is given here. Sai Pallavi is an Indian actress who hails from Tamil Nadu. The actress has made her debut in the recently released Malayalam movie Premam along with another debutante actress Madonna Sebastian. This film is directed by reputed Mollywood director Alphonse Putharen. The actress is a multi-faceted personality who has proven her skills in multiple domains. She is doctor by profession. She has showed her profess in dancing as well.


Early Life

Sai Pallavi was born into a Tamil family settled in Kodagiri, near Coimbatore, Tamil Nadu. Her parents are Senthamara Kannan and Radha. She grew up with her parents mostly in Coimbatore. She is currently undergoing a course to become a doctor in Georgia at Tbilisi State Medical University. She never had thought of acting as a career option. Right from the childhood, she was interested in dance. With the help of her parents' consent, she practiced the dance under the tutelage of various masters near her house.


Love For Dance

Young Sai Pallavi has been very passionate about dance since her childhood. As recollected by her parents from their memories, the young Sai Pallavi used to dance to the tune of songs before the television. This encouraged them to think about options to take their child to local dancing classes meant for young children. That is how Sai Pallavi's rendezvous with dance began to prosper. As the years passed by, she took up training under reputed masters and teachers. She developed the required body grace and expression to become a trained dancer. Soon, she started participating in various dance-based reality shows, which include Dhee 5 and Ungalil Yaar Adutha Prabhudeva.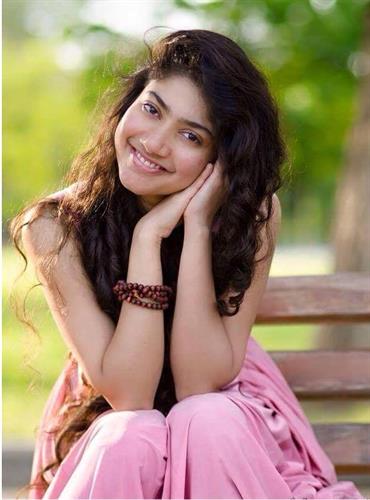 Tryst with Destiny

Actress Sai Pallavi made her foray into the acting career unexpectedly. The acting was never in her mind. The offer came as an accident. When young Sai Pallavi was participating in various dance reality shows, the film director Alphonse Putheran happened to see her performance on the screen. He liked her expressive face and gracious movements as a dancer. Hence, he thought that she could as well become an actress. So, he posted a comment on her Facebook account about his perception, which the young girl seemed to have ignored. She considered it as a prank. After 5 years, the movie director again placed a request on her Facebook account. Thinking him to be a stalker, the young girl again ignored his invitation to do a flick. Hence, the moviemaker Alphonse Putheran called her up in her mother's phone. After a period of brief confusion, the young girl understood who the caller was. So, she called him back and apologized for the treatment meted out to him. A meeting was subsequently set up at Sai Pallavi's residence and the director told in detail his script to her and her parents. Finally, the deal was fixed with her after getting the necessary consent from her parents.


Movie Premam

The popularity of this film has recently landed it in controversy. Few movie enthusiasts managed to take the video recording from source and posted them on the online video sharing social media site YouTube illegally. This flick is the brainchild of Mollywood film director Alphonse Putheran. He has himself written and edited the script and directed the film. It is produced by Anwar Rasheed under the banner of Anwar Rasheed Entertainment. The upcoming actress Sai Pallavi is doing the role of a character by the name Malar, who is a college lecturer in this movie. The other leading actors in the flick are Madonna Sebastian, Anupama Parameshwaran and Navin Pauly. The actors such as Vinay Forrt, Soubin Sahir, Krishna Shankar and Shabareesh Varma are doing the supporting roles in this film. The noted music director Rahesh Murugeshan has scored this flick's music and background scores. The actress seems to have won the laurels from the general public across the states of Kerala and Tamil Nadu with her performance as a college lecturer. No doubt the actress Sai Pallavi has done the movie director proud with her stellar performance.


Conclusion

Sai Pallavi is making a debut as an actor in the Malayalam movie Premam. She is currently active only in Malayalam film industry. However, she is getting offers from other film industries in South India as a result of her good performance in the maiden Malayalam film. She is an accomplished dancer who has been trained to become a doctor. She is currently undergoing training to become a doctor at Tbilisi State Medical University in Georgia. She has done a lot of competitive shows to showcase her dance talent. The movie director Alphonse Putheran happened to see her performing on the stage in one such a dance programme. This has helped her to seal a deal for a flick by the filmmaker. In the movie, she is doing the role of a college lecturer by the name Malar. The actress seems to have become the ardent fan of her own character in this film. The noted movie composer Rajesh Murugeshan has given the music and background score for the flick. The film has generally made a positive impact amongst the people, especially youngsters in both Kerala and Tamil Nadu. Hence, the movie is expected to storm the Box Office in the coming weeks and emerge as one of the successful films in South India.