Nyla Usha Actress – Profile and Biography

Nyla Usha actress profile and biography is given here. Nyla Usha has entered into the cine field with a number of years experience in the entertainment industry. She came into the film industry after spending a decade as a Radio Jockey in a reputed FM Radio Hit 96.7 in Dubai. The upcoming actress' debutante movie was Kunjanthante Kada way back in 2013.


Early Life

The actress Nyla Usha was born to a Malayali family from Trivandrum on March 25, 1982. Her parents are Gopakumar and Usha Kumari. Since Trivandrum is her birth place, she had her education in the reputed educational institutions in that city. She had her schooling from famous Holy Angel's Convent School in Trivandrum, which is known to produce best girl students every year. After the completion of her secondary school education, she joined Trivandrum-based All Saints College for her graduation. In three years time, she completed her degree in style. In 2007, she got married to Rona Rajan. The couple has been blessed with a boy whose name is Aarnav Rona.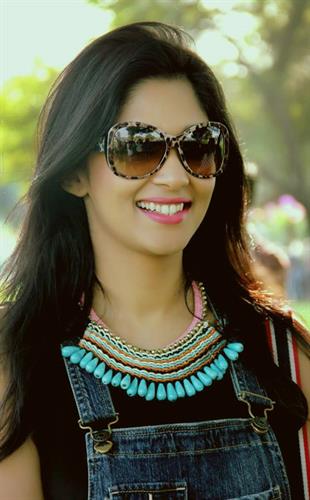 Career in Modelling

Nyla Usha is tall and good looking since her childhood days. Hence, she wanted to become a model. She took up the modelling assignments after proving herself as a successful model in the state. She harboured the intention of entering into the world of celluloid. That was the reason why she plunged herself into the fields of modelling and entertainment. After establishing herself as a model, she appeared in endorsements for various brands in the state. Before charting her career in the entertainment industry, the young actress had become a constant feature in endorsements for various brands as a reputed model.


Career in Entertainment Industry

Being tall, Nyla Usha wanted to become an air hostess. However, the destiny had in store something else for her. The young Nyla went on to become a television channel presenter and a successful model. Slowly, she became the constant feature of various television channels operating in the state. In 2004, she moved to Dubai in search of a job and joined the radio station Hit 96.7 operating from there. Even today, the actress works for the same organization whenever she goes back to Dubai. It was her stint in the entertainment industry as a host that paved the way for her entry into the world of cinema. The young actress had interviewed the movie director Salim Ahamed in Dubai on several occasions. He got impressed with the young Nyla Usha's skills and gave a chance to feature in his next flick Kunjananthante Katha. At the peak of the career as Radio Jockey, she also got Masala Award for Best Radio Presenter in 2012.


Career in the Film Industry

After having befriended with young Nyla Usha, the movie director Salim Ahamed decided to give her opportunity to pair opposite to megastar Mammootty in his next film Kunjananthante Kada. The debutante actress donned the role of Chithra in this flick. This character portrays a woman who is unhappy with her marriage. The actress got her maiden award for her performance in this movie. She got an Asiavision Award for Best Debutante actor in the same year for her successful portrayal of character in this film. However, she did not get the recognition that was due to her performance in this movie. Her second flick was Punyalan Agarbattis. In this film, she portrayed the role of a vibrant girl whose character resembled that of the actress herself. Being a biopic character, it instantly struck cords with the general public. That was the reason why her second performance in the second movie got the immediate attention of people. In 2014, the actress featured in another flick with Mammootty again. The name of the film was Gangster. The director of the movie was Ashiq Abu. In this flick, the actress paired opposite to Mammootty again. The actress donned the role of a modern Muslim girl in this movie. Her fourth film was also with Mammootty. The name of this Deepu Karanuakaran-directed flick was Fireman. In her fourth film, she featured as a City Police Commissioner. She got the recognition as an actress only when she appeared in supporting roles so far. Let us hope that she would get a chance to do better even in lead roles in the coming years.


Conclusion

Nyla Usha is primarily active in Malayalam film industry. She had her debut in 2013 when she featured in the Salim Ahamed movie Kunjanthante Kada. In this flick, she acted opposite to megastar Mammootty in female lead role. However, her character went unnoticed despite getting Asiavision Award for Best Debutante Actress for this film in that year. Her acting performance was noticed when she featured in her second movie Punyalan Agarbattis. This was due to the biopic character in that flick. Later, the actress herself confessed that she had a biopic role in Punyalan Agarbattis that struck cord with audience. The actress went on to feature in two more films alongside megastar Mammootty. They were Gangster and Fireman. In these flicks also she paired opposite to Mammootty in lead female roles. She has even got Masala Award for Best Radio Presenter in 2012. She is another example of a woman coming to film world after marriage. The actress is married to Rona Rajan. The couple is blessed with a boy Aarnav Ronjan. Let us hope that she would be able to shed the tag of married woman and become successful as a lead actress in the industry.