Omega.exe Malayalam Movie Review - FDFS Reports from theaters in Kerala

Omega.exe malayalam movie review and FDFS reports from theaters in Kerala are given below. The movie "Omega.exe", was released on 1st March 2013 in almost all theaters across Kerala. The movie got mixed reviews from viewers and can be rated as an average suspense thriller. Read the below article to know more about the cast and about the story line of the movie.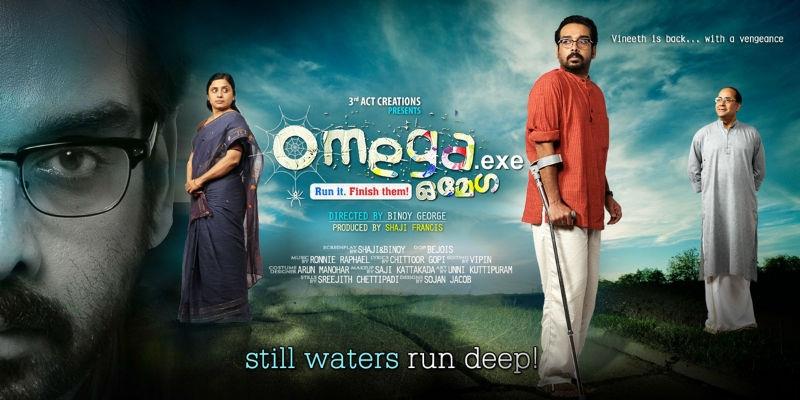 Introduction

"Omega.exe" is one of the latest Malayalam releases directed by Binoy George. The film is a family suspense thriller which is all about finding the actual culprit in a case. In our current society, money is power, hence the one with money and power can hide all the mistakes done by him and can even get the law to punish someone else for the crimes committed by him. This situation prevailing in our society is very nicely shown in this movie.

Secondly, another plus point of this movie is that, it makes us understand the value of the greatest technological advantage we have these days, which is 'Computer'. Due to the advancement of technology and our living standards, each and every one of us uses laptops and computers. We find it easy to store all our information on our personal device. In this movie also a similar thing has happened. The fact we should always remember is, if humans can invent computer, they can find virus software's and hacking software's as well. This will help in taking away all the personal and secret information from us.

In the movie "Omega'exe", three software engineers have hacked the computer of a corrupt and autocratic politician, which in-turn reveals the truth behind a murder which happened years ago. I wonder why, when we have sophisticated technology and advanced hackers, many of the crimes in our country remains open. The movie "Omega.exe" s produced by Shaji Francis under the banner of 3rd Act Creations. This is just an average movie where most of the suspense are revealed then and there to the viewers. The team behind this movie has failed in maintaining the suspense until the end.

Harish Raj, Vineeth, Sanju, Iniya, Akansha etc have put forward excellent acting in this movie. Shaji Kattakada has done the make-up while the costumes where designed by Arun Manohar. Another peculiarity of this movie is that it has got awesome romantic songs which are penned by Chittor Gopi. Ronnie Raphel, the music director has given great feel to the songs. Altogether this movie is a mix masala and a good time passer.


Cast and Crew of the Malayalam movie "Omega.exe"

Cast : Harish Raj, Vineeth, Sanju, Krishnachandran, Dinesh Panickker, Mahesh, Sidharth Siva, Shiju, Iniya, Akansha, Vanitha Krishnachandran, Sandhya Ramesh, Shalu Kurian, Malavika Nair, baby Esther, master Eric etc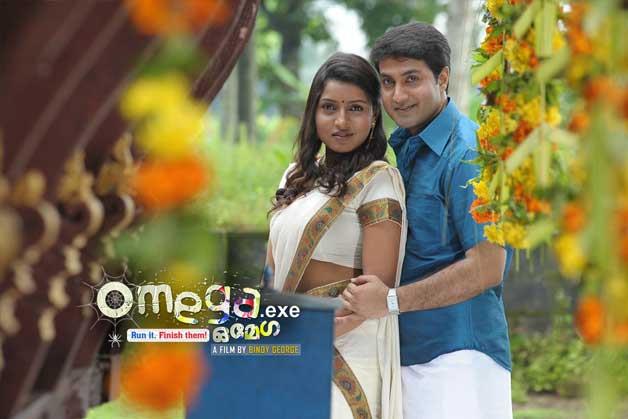 Director - Binoy George
Producer - Shaji Francis
Banner - 3rd Act Creations
Script - Shaji Francis
Production Control - Vinod Mangalath
Art Director - Unni Kuttipuram
Cinematography - Bejoice
Editor - Vipin Mannoor
Makeup - Shaji Kattakada
Costume Designer - Arun Manohar
Lyrics - Chittor Gopi
Music Director - Ronnie Raphel
Stills - Sreejith Chettipadi
Designs - Sojan Jacob
PRO - A.S. Dinesh


Story line of the movie "Omega.exe"

The latest Malayalam movie "Omega.exe", directed by Binoy George under the banner of 3rd Act Creations is a new generation suspense thriller. The story of this movie revolves around three Software Engineers who are drawn to a ten years old ragging murder case, somehow. The film itself begins with a hint and a flash back about a murder case. The three software engineers met during a project. Sidharth, Avinash, Nishchal are three engineers and Harish Raj, Vineeth, and Sanchu have given life to these characters.

A politician who is involved in the company business is corrupted to the core. These three software engineers will try to hack his computer to find more about him and to trap him. In between there is another story about this politician, he and his friend has committed a murder during their college days. But finally when the public and police came to know about this murder, these people cleverly put the crime on an innocent person's head. The innocent co-student will be put for a life imprisonment. I must say that this movie is not executed properly as after you see half of the movie, the entire story will be known to you. It is quite easy to be guessed as almost all the suspense is revealed to the viewer.

It is the three Software Engineers who have planned a plot and a trap to capture the victim and to punish him. Their mission is code named as 'Omega', and hence the name Omega.exe (EXEcute the mission). Finally they will win in finding the actual culprit and the innocent person will be saved.


SPK Rating : 5.5/10
SPK Verdict : A movie for time pass