Valiya Chirakulla Pakshikal: Dr. Biju's next with Kunchacko Boban

Valiya Chirakulla Pakshikal malayalam movie to be directed by Dr Biju will have Kunchacko Boban in lead. "Valiya Chirakulla Pakshikal" (Birds with large wings) focuses on the life of the Endosulphan victims of Kasargod. Kunchakko Boban would give life to a photo journalist who captures their photos in his frames. The movie will be shot in four schedules during the four seasons in Kerala. The 10-year research conducted by the photographer on the endosulfan issue is the main theme of the movie. The first sche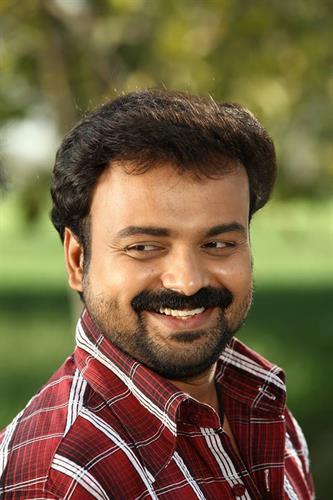 Internationally acclaimed malayalam film maker Dr Biju has announced the name and details about his next venture. Titled, 'Valiya Chirakulla Pakshikal', "Valiya Chirakulla Pakshikal" (Birds with large wings), focuses on the life of the Endosulphan victims of Kasargod. The movie will deal with endosulfan issues and the sufferings of the people.

Kunchakko Boban would give life to a photo journalist who captures their photos in his frames. In reality, the State government failed in implementing the packages recommended by the National Human Rights Commission (NHRC). "Valiya Chirakulla Pakshikal" would be an eye opener for those who are having power and authority.

The movie will be shot in four schedules during the four seasons in Kerala. The 10-year research conducted by the photographer on the endosulfan issue is the main theme of the movie. The first schedule is planned to start in June during the Monsoon or rainy season while the spring season will be shot in September, followed by winter in December and fall in March. The last two phases of 'Valaiya Chirakulla Pakshikal' will be shot abroad.

His big budget movie 'Painting Life' which will be shot at exotic locations is expected to roll only after the completion of 'Valaiya Chirakulla Pakshikal'. The other casts of this movie is currently under discussion. Kunchacko Boban who is shuttling from location to location is looking forward for three of releases - Law Point, Polytechnic and How Old Are You.

He has also committed projects like Bhayya Bhayya, Male Nurse, Locals and Ithu Thaanda Police. Dr. Biju is presently busy with the post production works of 'Perariyathavar' featuring Suraj Venjaramoodu and Indrans in the lead. The movie depicts the suffering of the marginalised section of society.

As most of their problems get unnoticed, 'Perariyathavar' is an attempt to focus on their issues. Dr Biju who has earlier directed renowned films like 'Veettilekkulla Vazhi', 'Saira', and 'Akashathinte Niram' is gearing up to make 2014 the golden year in his career with a handful of projects in kitty.