Manal: Young brigades with an ultimate entertainer

Manal malayalam movie (film) directed by Shahid Kuttippuram and Sinoj Kalabhavan will have Balachandran Chullikkaduu and Vaiga Devan in lead. Mala Aravindan, Mamukkoya, Kozhikkodu Narayanan Nair, Vaiga Devan, Pushppa Kallayi, Shivaganga, Rassaq Vettichira, Sumesh, Biju, Nashid and Sinaj Kalabhavan will give life to other prominent characters in the movie. Produced under the Class Media banner, the movie is themed around an interestingly story which would keep the youngsters intact. Jifrijith has set the tun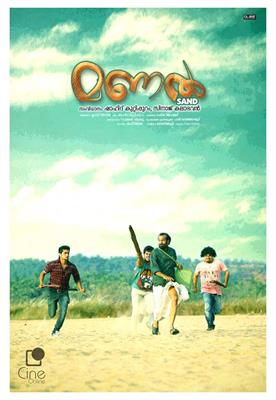 Smuggling of sand has already been a real issue which indirectly leads to various problems including shortage to water and other resources. Kerala which is also not free from this issue finds it difficult to bring down the inhuman practice. It is known that, lorries having a capacity to carry 24 tonnes of sand are used for smuggling.

Walayar, Velanthavalam, Pollachi, Udumalpet, Kinathukadavu and Anaikatti are the major transit point through which sand is smuggled across the boundary.
Much interestingly, a movie titled 'Manal' directed by Shahid Kuttippuram and Sinoj Kalabhavan is under making which focuses on the importance and use of a resource like sand in the living world.

The movie will have Balachandran Chullikkaduu and Vaiga Devan in lead. Mala Aravindan, Mamukkoya, Kozhikkodu Narayanan Nair, Vaiga Devan, Pushppa Kallayi, Shivaganga, Rassaq Vettichira, Sumesh, Biju, Nashid and Sinaj Kalabhavan will give life to other prominent characters in the movie. 'Sand' is produced under the banner Class Media. Jifrijith has set the tunes for the movie.

Cross border sand smuggling has also become a problem even though the administration had banned sand transportation outside the state a couple of year ago. On the pretext of transporting silica sand, sand taken from river beds are smuggled in large quantities. As a lorry load of sand usually gets more than Rs 60,000, smugglers are interested to transport it. As the authorities who are in charge of finding the culprits step back, smugglers find it easy to transport the illegal sand to respective places.

The problem that sand causes on today's contemporary society in ways like illegal smuggling. The movie also gives a warning to those who smuggle sand. After the post production works, the movie will reach theatres.

It would be a rare attempt from Shahid Kuttippuram and Sinoj Kalabhavan who wish to create their own space in the malayalam film industry.