Swetha Menon Malayalam Actress Biography Filmography Wiki Facebook Career Profile

Check out this article to know about Swetha Menon Malayalam Actress Biography, Swetha Menon Filmography and Swetha Menon Career Profile, Swetha Menon Modelling Career.


Swetha Menon Malayalam Actress Biography Filmography Wiki Facebook Career Profile

Swetha Menon is a successful and famed Indian actress who hails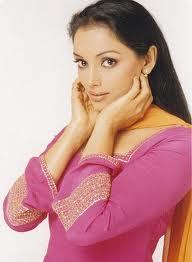 from Tirur of Kerala but was born in Chandigarh. She is a well known TV reality show anchor and a model and also an excellent dancer. Swetha Menon appeared in many malayalam films, bollywood films, Telegu and Tamil films. Here you can read about biography of Swetha Menon Malayalam Film Actress as well as the Career of Swetha Menon. Here you can view Swetha Menon Photo Wallpaper and know more about Swetha Menon Films.


Swetha Mohan Biography - Early Life of Malayalam Actress & Model

Malayalam Film Actress Shweta Menon was born on 23rd April in Chandigarh and her father was in Indian Air Force and her mother a homemaker. She did her schooling at Kendra Vidyalaya in Calicut. Her hindi speaking skills and accent free english sets her apart from other actresses and main the reason behind this is that they used to relocate to various places like punjab, Hyderabad, Bangalore etc from where she is used to get with these languages.


Swetha Menon Wiki Facebook Profile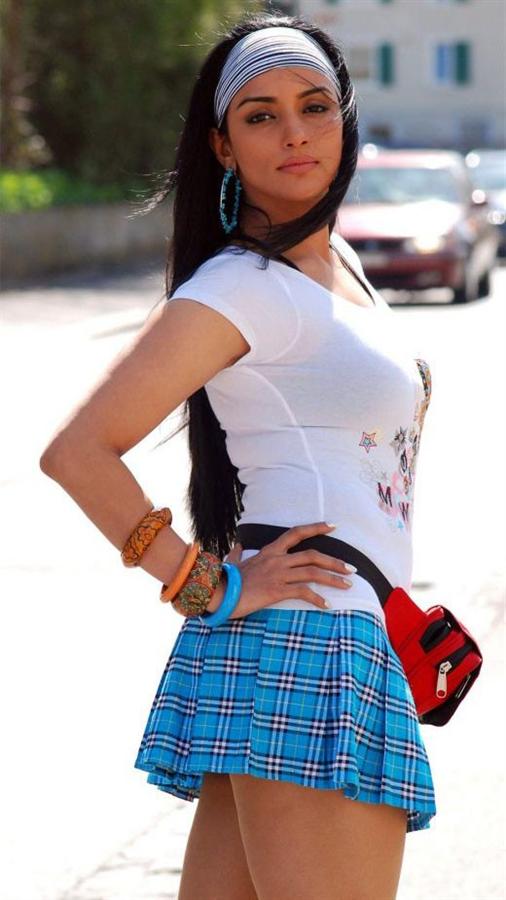 Name of Malayalam Actress: Swetha Menon
Swetha Menon Date of Birth: 23 April, 1975
Swetha Mohan Height: 5' 7"
Swetha Mohan Ethnicity: East Indian
Swetha Mohan First Malayalam Movie: Anaswaram
Swetha Mohan First Hindi Movie: Prithvi
Swetha Mohan First Tamil Movie: Snegithiye
Swetha Menon Facebook Profile: http://www.facebook.com/
Swetha Menon on Twitter: http://www.twitter.com/
Swetha Menon on Myspace: http://www.myspace.com/
Swetha Menon on LinkedIn: http://www.linkedIn.com/
Swetha Menon Orkut Profile: http://www.orkut.com/
Swetha Mohan Email-id: To be updated
Swetha Mohan Mobile Number: Not to be revealed. Privacy problems.


Swetha Mohan Modelling Career

After crowning as Miss Bangalore, Swetha Mohan shot into limelight then and in 1994 she participated in Miss India Contest where she ended up as second runner up behind Sushmita Sen and Aishwarya Rai. In the same year she won the model title as the first Gladrags female super model. She also represented India at Miss Asia Pacific in Manila Cebu Island, but unfortunately ended up as runner.


Swetha Menon Entry into Film Industry

Swetha Menon started her career in Malayalam Film Industry is through the Malayalam Movie 'Anaswaram'(1991) opposite Malayalam Actor Mammotty. Next to that she acted a few films in malayalam such as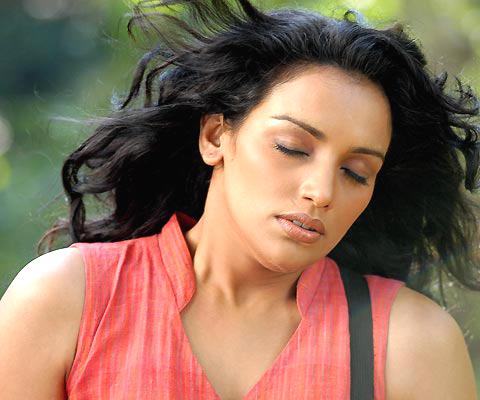 'Welcome to Kodaikanal', 'Nakshthrakoodaram', 'Koushalam' and 'My dear Muthachan'. After this she concentrated more on modeling and she then began to act in many other languages. Shwetha Menon then returned back to Malayalam Film Industry with the movie 'Tanthra, soon then she made herself busy with many malayalam films which includes 'Kakkakuyil', 'Keerthichakra'(2006), the award winning movie 'Paradesi' , 'Aakasha Gopuram'. Her latest movie 'Kayam' has seen some controversies. Her outstanding portrayal of Cheeru, a village woman in the malayalam movie 'Paleri Manikyam' which got her the best actress award. Swetha Menon recent movie 'Penn Pattanam' was completed and which is expected to be released soon. Swetha Menon received mamy accolades and she earned a special place in every hearts of Malayalam film lovers.


Shweta Menon Filmography on Malayalam Movies

Here is some of the malayalam filmography of Swetha Menon.

1991 - Anaswaram

1992 - My Dear Muthachan, Nakshthrakoodaram, Welcome to Kodaikanal

1993 - Koushalam

2001 - Kakkakuyil, Dubai

2006 - Tanthra, Keerthi Chakra

2007 - Rock & Roll, Paradesi

2008 - Aakasha Gopuram, Samayam

2009 - Kadaksham, Valiyangadi, Kerala Cafe, Paleri Manikyam, Madhya Venal, Samayam

2010 - Kayam



Swetha Menon Television Career as Anchor

Shweta Menon Kerala's popular TV anchor has hosted many TV shows which includes 'Star Wars' a musical programme on Kairali TV (2008). She also hosted a hindi dance show named 'Razzmatazz' on Zee TV, then a malayalam reality show named 'Honeymoon Travels' on Surya TV and she took part as a contestant in Deal or No Deal on Surya TV along with her father in the game show.


Shwetha Menon Awards and Acheivements

In the year 2010 she got many awards and accolades for the Movie 'Paleri Manikyam'

2009 - Asian Television Award for best TV anchor

2009 - Amrita TV Mathrubumi Special Jury Award for Movie Paleri Manikyam

2010 - Ujala Asianet Film Awards for Best Character Actress for Movie Paleri Manikyam

2010 - Kerala Film Critics Award for Second Best Actress - For Madhyavenal and Paleri Manikyam

2010 - Vanitha-Nippon Filmfare Awards for Best Supporting Actress for Paleri Manikyam

2010 - Kerala State Film Awards for Best Actress for the film Paleri Manikyam

2010 - World Malayali Association-Kairali TV Best Supporting Actress Paleri Manikyam

2010 - Jai Hind TV - Best Actress Paleri Manikyam

2010 - Srividya Puraskaram for outstanding performance in Malayalam movies