Celluloid Malayalam Movie Review - FDFS Reports from theatres in Kerala

Celluloid malayalam movie review and FDFS reports from theatres in Kerala is given below. The much awaited movie is released today, the 15th of February 2013 in almost all the theaters across Kerala and is getting positive responses. This will be a mega hit of the year 2013. Don't miss it, rush into the theaters and you will definitely have an awesome experience.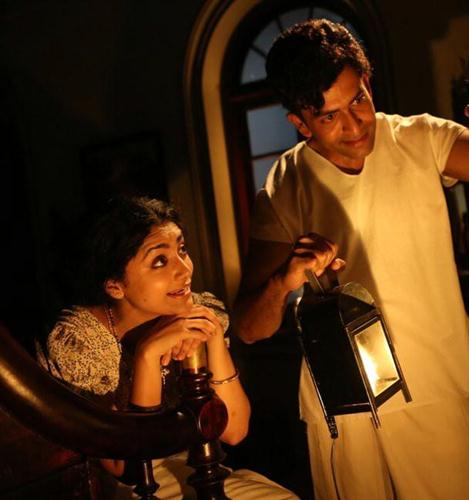 Prithviraj - Kamal team is back with another super hit movie "Celluloid". The first movie of this combination was "Swapnakoodu", directed by Kamal starring Prithviraj in the lead role. This movie was a super hit at the box office. Again there are chances for such a huge success the second time too.

By putting an end to the teasers and trailers, the movie "Celluloid" is released on 15th February 2013. It is a movie with historical importance and will be widely accepted by the true lovers of Malayalam cinema as it is all about J.C Daniel and his struggles to make the very first Malayalam film "Vigathakumaran", the silent movie (1928).

In the movie Celluloid, the young superstar Prithviraj appears in two different roles, one as young J.C Daniel, father of Malayalam cinema and the other one as old aged J.C Daniel. Both the roles have been handled well by this young star and definitely hats off to the make-up man, Pattanam Rasheed for creating wonders. This movie truly brings out the talents within the actor and he has proved that any kind of role can be well handled by him. Director Leo Thadeus after watching this movie has commented that Prithviraj's acting is in international standard.

The movie "Celluloid" is shot in Thiruvanandapuram and Mysore. All the elements used in this movie takes us back to the old generation. We get to see many things that we have never seen in our life through this movie. This movie is truly a tribute to J.C Daniel, who has never received any recognition for the efforts taken by him and the reason for it seems strange. The question that arose was as "Vigatahkumaran" was a silent movie, how could it be included in the category of Malayalam films. J.C Daniel had a tragic life, which is explained to the world through this movie. This Kamal film has a unique theme and will be one of the excellent movies by him.




Cast and Crew :

Cast : Prithviraj (J.C Daniel), Mamta Mohandas (Janet), Chandini (Rosie), Nedumudi Venu, Sreenivasan (Chelangatt Gopalakrishnan), T.G Ravi, Siddique, Thalaivasal Vijay, Irshad, Thampi Antony, Sreejith Ravi, Jayaraj Warrier, Chembil Asokan.
Director : Kamal (Kamaluddin Mohammed)
Producer : Kamal (Kamaluddin Mohammed) and Ubaid
Studio : Prime Time Cinema
Written By : Vinu Abraham (Novel : Nashta Naayika)
Executive Producers : Dr. Jose Ukken, Aspin Ashraf
Make-up Man : Pattanam Rasheed
Costumes : S.B Satheesh
Music Director : M. Jayachandran
Lyricist : Rafeeq Ahmed, Engandiyoor Chandrasekharan
Singers : Vaikom Vijayalekshmi, G. Sreeram, Sithara
Editor : K. Rajagopal
Production Co-ordinator : Salim Padiyath
Production Controller : Sahfeer Sait
Stills : JP
Designs : Panache
Associate Directors : Easwar Santhosh, Jenuse Mohamed
Distribution : Murali Films
DOP : Venu
Art Director : Suresh Kollam



Story Line of "Celluloid"

"Celluloid" is a touching movie which has other elements such as romance, life, comedy etc in it. The movie talks about J.C Daniel, the first film-maker in Malayalam cinema industry. He had undergone lot of hardships and hurdles in-order to direct the first Malayalam film. Out of the hurdles, one important factor that made him very much upset was the scarcity to get artists. In those days, especially ladies were not at all ready to act for movies. Thus finally J.C Daniel had found a coolie women P.K Rosy to act in his first movie. She was very much excited to be the first heroine in Malayalam but soon after the release of the movie she disappeared into darkness as she could not stand the hatred towards her by the society.


Celluloid Malayalam Movie Review

The first half of the movie talks about the hardships undergone by J.C Daniel to produce the first film and about its shooting process. After the release of the movie, Daniel left into darkness. Finally Daniel tells all his story and the reasons for why he escaped into darkness to a journalist who was in search of J.C Daniel and P.K Rosy. The movie has an awesome climax which makes us sentimental. Throughout the movie the usage of old Trivandrum language is also nice. It is a movie which makes us all proud of being a Keralite. This great movie is receiving positive responses from all over Kerala. Aren't you eager to know about what has happened to J.C Daniel and Rosy? Then, book your ticket now itself.

In the movie "Celluloid", Prithviraj plays the role of J.C Daniel, Mamta Mohandas gives life to Janet, wife of J.C Daniel. A new face Chandini acts as Rosy. This movie is an excellent movie which makes us close to the characters and it has a touching climax too. Prithviraj and Mamta has put forward award winning performances. Sreenivasan appeared in the role of the journalist who was searching for J.C Daniel and Rosy. The performance made by Chandini, the new actress was excellent. Each one of the artists have made their role better and we should really appreciate the idea behind this movie and the effort taken by director Kamal.

The songs of this movie are familiar to us by now and it is been widely accepted by the Malayalis. Katte Katte Nee Pookkamarathil..., a song with a different music feel and composition is very popular by now. Music composition is done by M. Jayachandran. The songs, scenes, costumes used etc takes us into a different world or rather era. This movie has the ability to involve viewers and to make them understand the in-depth meaning of the film. It is indeed a tribute to J.C Daniel, the pioneer of Malayalam Cinema. The applause received from viewers after watching this movie is a real recognition and award for J.C Daniel. Those who really love Malayalam cinema, would surely love this movie and the tremendous performance put forward by Prithviraj.

SPK Rating : 9/10
SPK Verdict : Superb Movie, a must watch