Suraj Venjaramood Malayalam Actor – Profile, Biography and Upcoming Movies

Suraj Venjaramood malayalam actor profile, biography and upcoming movies are given here. Suraj Venjaramood is a popular malayalam actor who has appeared in more than 100 movies. Being an impersonator too, Suraj has shown his talent on stages in India and abroad. Even though known for his comedy roles, Suraj has given life to various character roles. In 2014, Suraj won the 61st National Film Award for Best Actor for his majestic performance in the malayalam movie 'Perariyathavar'. Read more to know about the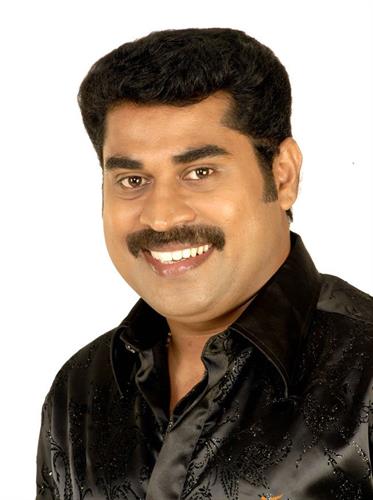 Introduction

Suraj who is popularly known among the Keralaites as Suraj Venjaramood is an actor and impersonator who has made his own space in the malayalam film industry. His unique style of delivering humour gave him fame and recognition. During his long years of experience on stage, small screen and movies, the actor has gained many fan followers. Here is the profile, biography and upcoming movies of an actor who has made the state proud winning the 61st National Film Award for Best Actor for his acting brilliance in Dr.Biju's movie 'Perariyathavar'.


Personal Life and Education

Suraj was born on as the son of Venjaranmood Vasudevan Nair and Vilaasini on 17th September 1976. Vasudevan Nair who retired from the Indian Army proved to be a brave soldier and fought for country during his service. Suraj, who was the second son of his parents, received love and care from his father, mother and relatives while they affectionately called him 'Kuttappan'. After completing his Secondary School Leaving Certificate (SSLC) exam wished to join the Indian army along with is elder brother V.V.Saji who is currently in the armed force. But unluckily Suraj couldn't live to his dream as he broke his arm by falling from a bicycle. He was not ready to give up and joined the Government ITI for Mechanical course.


Suraj as an Actor

Soon after completing his education, Suraj who had a natural flair to crack jokes and mimic others joined a mimicry troop which helped him to become popular among the mass. Along with stage programmes, Suraj acted in 'Jagapoka', a spoof of malayalam movies which gave him name and fame. The lampoon 'Jagapoka' while it turned into a full length movie, Suraj gave life to Pachan as well as Dadasahib. He also anchored a comedy show for more than 8 years which was broadcast in Kairali channel. He who started his career as a stand-up comedian had an excellent skill to imitate others through his facial expressions and voice.

Suraj received a real break in his acting career through the malayalam movie 'Raja Manikyam' directed by Anwar Rashed. Though Suraj stayed behind the camera, his role was to teach the lead actor Mammotty a special type of Thiruvanthapuram dialect which turned out to be the soul of the movie. It was really the stepping stone for the actor who later didn't had to look back for opportunities.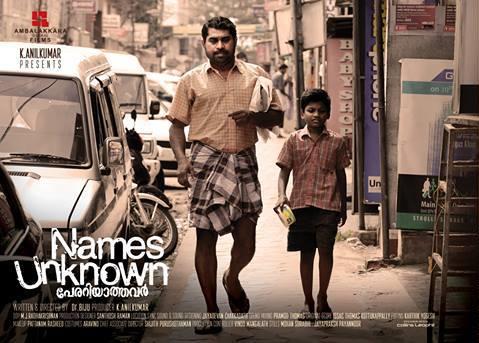 So far he has acted in more than 175 movies while the number is still counting. Other than featuring in character roles, Suraj played the lead role in movies like 'Duplicate' and 'Thaskara Lahala'. Some of his noted performances include those in movies like Arabikatha, Ivar Vivahitharayal, Annan Thambi, Veruthe Oru Bharya, LollyPop, Gulumal: The Escape, Sakudumbam Shyamala and Adaminte Makan Abu.


Awards and Appreciations

Even though Suraj received various awards initiated by the state government and other private channels, the most valuable would be the Best Actor award in 61st National Film Awards for his spectacular performance in Dr.Biju's directorial movie "Perariyathavar" or Names unknown. The story of the movie revolves around the life of two sweepers. It zooms into the life of the sweeper community, and shows how they are being marginalised by society. These people who are categorized as the lowest in the society earned their living with much difficulty and lived without any luxury. It is all about the life of many nameless, faceless marginalized people who lives in the midst of huge buildings and roaring vehicles. "Perariyathavar" or Names unknown tells the tale of these unknown persons who lives in street.


Upcoming Movies of Suraj

Suraj Venjaarumoodu who has already become an important factor in malayalam film industry, a number of movies are under preparation which will feature the actor in prominent roles. His upcoming movies include Ulsaha Committee, Malayalakara Residency, Pappa, Dooram, Malayalam Medium and a number of other projects.

Riding on the success of winning the National Best Actor award, a bright future is waiting for him which would surely open doors for his dream to be a part of movies in other industries.