Rajeev Ravi Malayalam Director - Profile, Biography and Upcoming Movies

Rajeev Ravi malayalam director profile, biography and upcoming movies are given here. Rajeev Ravi is quite a familiar name in the Malayalam film industry. He is a versatile person with many talents. Now he is popular not only as a cinematographer but as a director and producer as well. Read the below article to know more about Rajeev Ravi and his upcoming projects.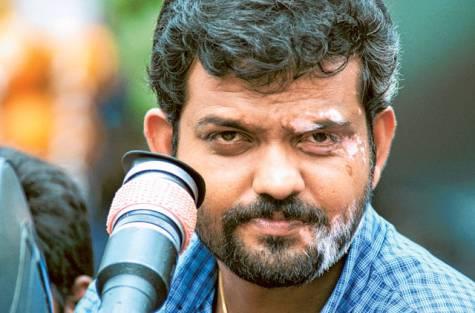 Personal Life of Rajeev Ravi

Rajeev Ravi who was born on 15th of February 1973 is a renowned cinematographer turned director. He hails from a place named Katavantra in Ernakulam district of Kerala. Apart from cinematography and direction, the wonderful man has also touched the area of film producing by producing a Hindi movie named "ID". Rajeev who has a strong attraction towards almost all fields in the film industry has graduated in the year 1997 from the Film and Television Institute of India, Pune. In the year 2009, he married the renowned Malayalam actress cum director Geetu Mohandas. The couple was blessed with a baby girl on 8th of January 2013. They named her Aradhana Ravi. Now they are leading a happy and peaceful life.


Career Life of Rajeev Ravi

As a Cinematographer
Rajeev Ravi started his career as an assistant cinematographer through the Malayalam film, Pranayavarnangal, directed by Sibi Malayil. He was assisting, cinematographer Santosh Thundiyil in this movie. After assisting few films, he started his career as a cinematographer through the Hindi movie Chandni Bar released in the year 2001. The guy who had strong talents was accepted by many directors and producers by then. In the year 2002, he moved the camera for the Malayalam movie "Shesham".

The Bypass, Anyar, Chakram, Jana, Palak, No Smoking, Rasikan, Classmates, Haal–e–dil, Seetha Kalyanam, Dev D, Mumbai Cutting, Gulaal, 99, That Girl in Yellow Boots, Ivan Megharoopan, Monsoon Shootout, Gangs of Wasseypur - Part 1, Gangs of Wasseypur - Part 2, Anju Sundarikal, Bombay Talkies, Bombay Velvet, Liar's Dice and so on are his movies as a cinematographer. Some of these are Hindi movies and Bombay Talkies is a bilingual movie taken in both Hindi and English. Rasikan and Classmates were the two Malayalam movies which were well noticed by the audience. By then Rajeev became very popular in the film industry and his talents were recognized and appreciated by many.

In the year 2012, Rajeev Ravi was awarded the Best Cinematography award for his extraordinary talents in the Hindi movie Dev D. Further in 2014, he received yet another award. He was given the National Film Award for Best Cinematography for yet another Hindi film Liar's Dice. Thus he proved to be a good cinematographer both in the Malayalam as well as in the Hindi film industry.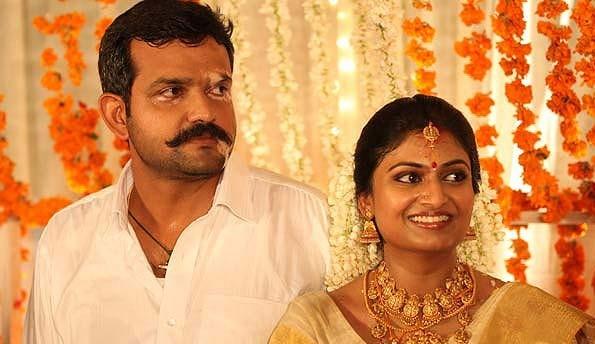 As a Producer
Rajeev Ravi did prove himself as a producer too by co-producing a Hindi film named "ID". The movie was directed by Kamal K. M and was released in the year 2013. Madhu Neelakantan handled the camera in this movie. The film was played at various film festivals across the world. Busan International Film Festival, Busan, South Korea, Abudhabi Film Festival, UAE, Three Continents Film Festival, Nantes, France, Mumbai International Film Festival are a few to name. Along with the other producers, Resul Pookutty, Madhu Neelakantan, B Ajith Kumar and Sunil Babu, Rajeev proved that his debut venture as a producer is a success. However he has not yet produced any movies in Malayalam but his wife Geetu Mohandas has produced a Malayalam short film named "Kelkkunnundo' in the year 2009. Let us hope that Rajeev too will produce films in Malayalam as well in the future.

As a Director
Now the next field for him to try his luck is the directing field. Yes, he made a mark here as well. His debut movie as director was the Malayalam movie "Annayum Rasoolum", produced by Vinod Vijayan and K. Mohanan. The script of the movie was written by Rajeev Ravi, G. Sethunath and Santhosh Echikkanam. It is an Indian romance movie released in the year 2013. The film had Andrea Jeremiah and Fahad Fazil playing the female and male lead roles respectively. They along with the other cast did a wonderful job and it was reflected in the movie.

Rajeev's hard work was not in vein. The movie was wholeheartedly accepted by the audience of Kerala. Annayum Rasoolum was declared as a super hit at the box office. What more does he need to be happy as a director! His debut movie itself is a grant success. This really gave him the confidence to take up more films. Fahad who has acted with him in Annayum Rasoolum has said that he would like to work for at least 100 movies with this great director.

Later Rajeev Ravi decided to director yet another Malayalam movie named "Njan Steve Lopez". This movie is produced by Madhukar R. Musle, Madhu Neelakandan and Alan McAlex. The camera is handled by Pappu. Ahana Krishna Kumar, daughter of renowned Malayalam actor Krishna Kumar and Farhan Fazil, son of veteran Malayalam director Fazil has done the female and male lead roles respectively in this movie. Geethu Mohandas, wife of Rajeev Ravi too has appeared in a supporting role in the movie Njan Steve Lopez. This movie tells the story of a college boy named Steve Lopez. The plot revolves around the different happenings in his life. Farhan appears as Steve Lopez. Ahana Krishna Kumar gives life to the character Anjali, the love interest of Steve Lopez.

The movie Njan Steve Lopez is in the post production stage now and is expected to release by the 8th of August 2014. The successful director is all excited about his second attempt. According to him marketing is the main challenge in the film industry. In a press meet at Thrissur, he said that many good films with a good script, cast and cinematography is not able to reach the audience as the middlemen determine the fate of these movies. Rajeev along with his few co-workers has has launched the Collective Phase One to create a new path in the field of marketing and film making. Annayum Rasoolum was the first attempt of Collective Phase One and the project was a success too. The movie Njan Steve Lopez is also undertaken by Collective Phase One. Lets keep our fingers crossed and wait for the movie to be released. Let us wish good luck to Rajeev Ravi and to his team.