Jyothirmayi Actress – Profile and Biography

Jyothirmayi malayalam actress profile and biography are given here. Jyothirmayi is an actress who has primarily worked in Malayalam film industry. Before her entry into the world of celluloid, she worked in television and modelling industries. Though the actress made her foray into the world of movies in the low key note, she went on to become one of the successful actresses in the field. Apart from Malayalam flicks, she has also acted in Telugu and Tamil films in a span of 14 years.


Early Life

Jyothirmayi was born into a Hindu family that hails from Kottayam district of Central Kerala. Her parents are Janardhanan Unni and Saraswathy Unni. After her birth, her family moved to Kochi, which is referred to as the business capital of Kerala and the queen of Arabian Sea. She had an initial education from the Mata Nagar School in that city. Later, her parents shifted her to Saint Mary's School in the same city so that she could continue her studies without a break till 10th standard. After successfully completing higher secondary education, young Jyothirmayi joined the Maharajah's College for her pre-degree course to finish it with decent grades. After the pre-degree course, she decided to pursue her interest in Public Relations and Journalism. For this purpose, the young Jyothirmayi joined a diploma course in the trade at Kerala Press Academy in the city. Emboldened by her success in completing the diploma course, she began anchoring programmes of the local City channel.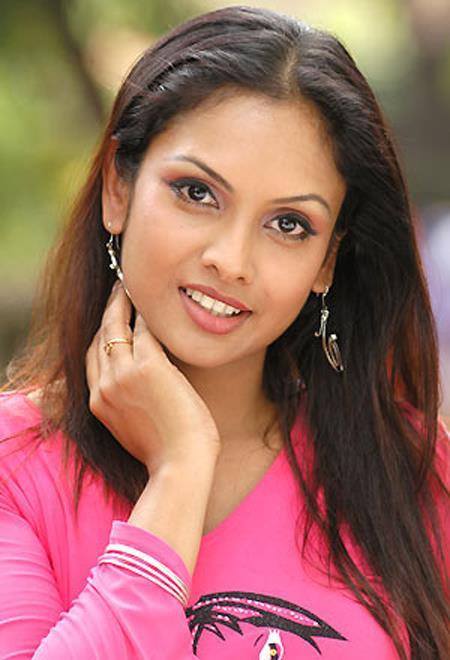 Personal Life

According to the parents' wish, young Jyothirmayi got married to Nishanth Kumar on September 6, 2004. Though the couple was happy in the initial years of marriage, they developed serious differences on many issues. As a result, husband and wife applied for divorce. After a mandatory six-month waiting period, their divorce request was granted on October 1, 2011, barely 7 years of their marriage. After a brief period, she again got remarried. This time, she tied nuptial knot with noted film director and choreographer Amal Neerad on April 4, 2015.


Career in Television Industry

After successfully completing the diploma course in Public Relation and Journalism from Kerala Press Academy in Kochi, she straight away joined in a local television channel by the name Citi to craft her career in the chosen field. In this local channel, she started her career by hosting programs and interviewing people in the city. Looking at the enthusiasm and mannerism, she was given an opportunity to work with a popular television channel Asianet. On entering into the payrolls of Asianet Communications, she started to do television serials as well. One of her famous serials was Indraneelam. The programs in which she featured as an anchor include Pepsi Top 10, Vaalkannadi, Your Choice, Indraneelam, Kalaalayavarnangal, Sammanamazha, Avashtantharangal, etc. She had also tried her luck in telefilms. However, that did not work to her favour. So, she finally dropped that idea.


Career in Modelling Industry

While working as an anchor and television artist, she got offers in the modelling industry. Her mannerism and ability to mingle with people of all kinds earned respect from various people. This helped her in getting an offer from modelling industry. As per the instruction given to her, she appeared for the audition and successfully cleared it. After gaining entry into the modelling world, she judiciously divided her time between entertainment and modelling fields. Slowly, she began getting a strong foothold in the modelling industry. She started getting offers to feature in various endorsements of reputed brands in the state of Kerala.


Career as an Actress

While working in an endorsement, Jyotirmayi got the attention of the movie director of flick Pilots in 2000. He decided to give her a chance in this film. She did the minor role in this movie. However, the flick proved to be a failure at the Box Office. Then, she featured in another film by the name Ishtam alongside Navya Nair and Dileep. In this movie, she got again a minor role. The real breakthrough as an actress came in her way when she acted in the blockbuster film Meesa Madhavan. The young actress got a Kerala State Film Award for Second Best Actress for her performance in this flick. After tasting the success in this movie, the known moviemakers began reposing faith in her. Thus, she got a chance to act in another flick by the name Bhaavam in 2002.

Again her acting in this film got appreciation at the national level. She got National Award for her performance in Bhaavam. She also has got an Asianet Award for Best Female New Face of the Year in 2002 for her work in Meesa Madhavan. The other Malayalam films in which she appeared include Pattalam, Nandanam, Ente Veedu Appuvinteyum, Kalyanaraman, Hariharan Pillai Happy Aanu, Kathavesheshan, Anyar, Alice in Wonderland, Moonamathoraal, Pakal, Aakasham, Ayur Rekha, Twenty 20, Bharya Swantham Suhruthu, Janakan, Kerala Café, Seniors, Ven Shankhu Pol, Paaachuvum Kovalanum, etc. She has also appeared in few Tamil and Telugu movies. However, she became popular only in Malayalam film industry.


Conclusion

Jyothirmayi is an actor who has primarily concentrated on Malayalam film industry. She has also acted in a few Tamil and Telugu flicks. Before her entry into the movie industry, she was associated with modelling and entertainment industries. After her higher secondary schooling, she pursued her interest in journalism by opting for a diploma course in Public Relations and Journalism. After completing this professional course, she immediately started working with a local television channel by the name Citi. While working with this channel, she anchored various programs and interviewed reputed people. This helped her get a job with another reputed television channel, Asianet Communications.

While working with this channel, she started taking up acting as well, apart from doing her routine job of anchoring programs and interviewing people. She has featured in a number of television serials and other programs after that. Simultaneously, she began doing modelling jobs as well. Her entry into the world of celluloid was a low key affair as the film Pilots did not do well at the Box Office. She again got the minor role in another flick Ishtam. The real turning point in her career came when she acted in the movie Meesa Madhavan. For her performance in this film, she got an Asianet Award for Best Female Face of the Year in 2002. Her next flick got her acclaim at the national level. The performance of the talented actress in the movie Bhaavam fetched her National Film Award (Special Mention) in 2002. In the same year, she got the Kerala State Film Award for Second Best Actress for her performance in the flick Bhaavam. Since then, she never looked back and got a number of opportunities to showcase her profess in this field.