Malavika Wales Actress – Profile and Biography

Malavika Wales malayalam actress profile and biography are given here. Malavika Wales is an Indian actress who has primarily acted in Malayalam film industry. Before entering into the world of celluloid, she was associated with modelling field. She had carved for herself a niche in the fashion industry with her pleasing personality and attractive mannerisms. The gorgeous actress made her debut in the Malayalam film industry with the movie Malarvaadi Arts Club.


Early Life

Malavika Wales was born into an Orthodox Christian family hailing from Trichur district in Central Kerala on November 15, 1993. The names of her parents are P.G. Wales and Sudina Wales. She did her schooling from the Hari Sri Vidhya Mandir. Right from the childhood, she was interested in acting. That was the reason why she took up a diploma course in acting from Anupam Kher's Actor Prepares in Mumbai. The young Malavika came back to her hometown after the completing of the diploma course to take up assignments from the film world. Currently, she is doing her degree course in English Literature from Indira Gandhi National Open University (IGNOU). Malavika took up the distance mode for her education because she wanted to pursue her career in the cine field.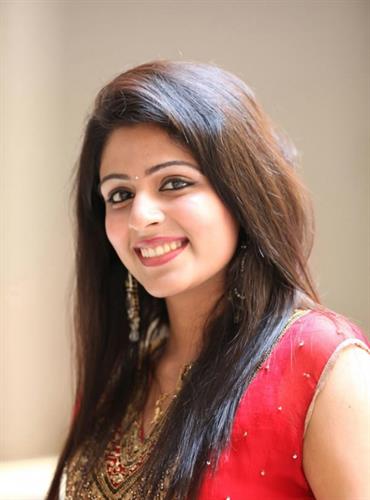 Accomplished Dancer

The young Malavika Wales started learning dance when she was just 6 years old. Since then, she continuously practiced under the watchful eyes of her masters. Due to her constant efforts at perfecting the nuances of dancing, she was able to do arangetram at the famous Sri Guruvayoorappan Temple, near her house. At that time, she was just a nine-year-old child. Emboldened by the response she got at her arangetram, she continued her training in dancing under the watchful eyes of exponents like Kalamandalam Kshemavathy and Kalamandalam Prasanna Unni. Under the tutelage of these gurus, she became a trained dancer in Bharatanatyam, Kuchipudi and Mohiniyattom. We can certainly say that the dancing skills did help her get a chance to act in the movies in the later years.


Career as a Model

Young Malavika was very clear on her career route she would take, right from the start. The idea of modelling fitted the bill in that route. That was why she opted for modelling profession in the initial days of her career. Thinking of acting and a career in the film industry, she learned dance as well. She earned her expertise in Bharatanatyam, Kuchipudi and Mohiniyattom dance forms by training under able gurus. When she contested for Miss Kerala back in 2009, she was the youngest contestant in that year. At that time, she was just 16 years old, taking on the senior contestants. Yet, she sustained her fight till the third round in that contest. The fighting spirit shown by this young lady did find a positive response. She was adjudged Miss Beautiful Eyes in that contest. This turn of event gave her the required impetus to march forward in the chosen field. She began to form a regular feature in the endorsements of various reputed brands in the state of Kerala. This way, she started to appear on the front pages of known and popular magazines. Vineet Srinivasan, the illustrious son of actor and screenwriter Srinivasan, happened to see the photos of young Malavika in one such magazine. This paved the way for her entry into the Malayalam film industry.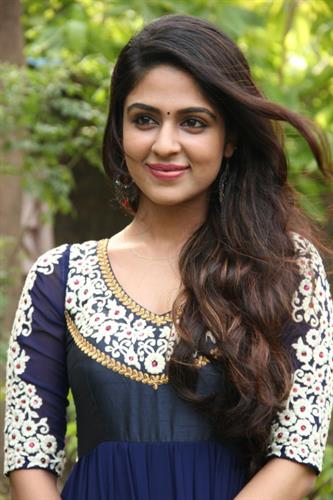 Career as an Actor

Young Malavika Wales was called by screenwriter, singer and actor Vineet Srinivasan after he happened to see her photos in a reputed fashion magazine. He contacted her and gave her instructions to appear for an audition round. Being a smart kid, she was able to easily pass the audition round and earn her maiden assignment in the Malayalam film industry. The first movie in which Malavika Wales featured in Mollywood was Malarvaadi Arts Club. The real debut of this young actress had happened a few years ago when she had acted in the flick Makaramanju. This film was directed by noted moviemaker Lenin Rajendran. When she was just six years old, she had even acted in a documentary by the name Aisha.

The young actress was fortunate enough to appear in the Kannada remake of Malayalam movie Thilakkam. In this remake, she reprised the role of Kavya Madhavan to a greater extent. The name of this successful Kannada remake is Nandeesha. Later, she appeared in the film My Fan Ramu and an art house flick Aattakatha. In the latter movie, the gorgeous actress did the role of an Anglo-Indian daughter of a Kathakali artist. In 2014, she made her acting debut in Tamil film industry by acting in the flick Enna Satham Intha Neram. In this maiden Tamil movie, she donned the role of a teacher who manages the deaf-mute students. After her foray into Kollywood, she started getting more offers from both Tamil and Telugu film industries. Currently, she is shooting for a couple of Tamil movies and one Telugu flick.


Conclusion

Malavika Wales is an upcoming actress who has primarily acted in Mollywood. Before her foray into the world of glamour, she was associated with modelling field. Right from childhood, she has been practicing dance under the watchful eyes of the masters in the field. Due to her perseverance, she was able to do arangetram at the tender age of 9 years at Guruvayoor Sri Krishna Temple in central Kerala. When she grew up into a teen girl, she had become an expert in Moniniyattom, Kuchipudi and Bharatanatyam dance forms. After her secondary school, she took up a diploma course in acting from a reputed institute for acting, Actor Prepares, run by the noted Bollywood actor Anupam Kher. Currently, she is doing her graduation in English literature from IGNOU as a part-time student. When the young Malavika appeared for Miss Kerala Pageant in 2009, she was the youngest contestant for that year.

Despite her young age, she reached till the third round of the pageant, before getting eliminated. However, she got a consolation prize from that contest. In that pageant, she was adjudged as the Miss Beautiful Eyes. The young actress' first movie in the Malayalam film industry is Malarvaadi Arts Club. This flick was directed by noted actor, singer and playwright Vineet Srinivasan. The other Malayalam films in which she acted include Innanu Aa Kalyanam, My Fan Ramu, Makaramanju and Aatakatha. She has also acted in Tamil, Kannada and Telugu movies. Let us see how her career graph shapes in the coming years and what good work she comes out with.