Shritha Shivdas Actress - Profile and Biography

Shritha Shivdas malayalam actress profile and biography are given here. The beautiful actress made her debut in the movie Ordinary way back 2012. This flick was directed by the noted moviemaker Sugeeth. Since then, the young actress has never looked back and has been getting a steady barrage of offers from the industry.


Early Life

Shritha Shivdas was born as Parvathy into a Hindu family based in small village hamlet Uliyannoor near Aluva in Ernakulam district of Central Kerala. Her parents are Shivdas and Uma. The young Parvathy had completed her higher secondary education from a reputed school near her place of residence. After the successful completion of her higher secondary education, she joined the Shri Shankaracharya College of Engineering to take up a degree course in Microbiology. This famous professional college is situated in Kalady, near Aluva. She finished her course in the chosen trade with good grades three years later. After the course, her parents started looking for a suitable match for her. The search culminated in her marriage with Deepak Nambiar on July 17, 2015. Currently, she is a resident of Aluva. Even after the marriage, she is continuing with her rendezvous with films. The actress seems to be getting good support from her husband and other family members in her endeavor.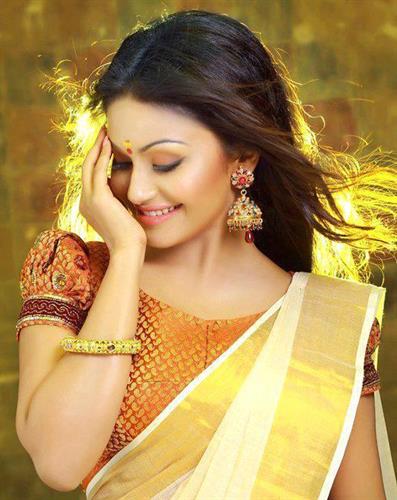 Career in Television Industry

Young Parvathy alias Shritha Shivdas started her career as a television anchor after her graduation. The most popular program for which she anchored was Dew Drops. This program was aired by a popular television channel in Kerala by the name Kariali. Later, she went on to anchor another Kairali program Tharolsavam. This television program paved the way for her entry into the world of cinema. While anchoring the program Tharolsavam, she interviewed the leading luminaries in the show business. In one such episode, she happened to interact with Sugeeth who later directed the movie Ordinary. The moviemaker was highly impressed with the performance of young Shritha Shivdas. Hence, he later called her up when he decided to work on his next project. After getting into the show business, she got her name changed to Shritha. It is widely believed that she did at the insistence of the movie directors who wanted to give her a catchy name for her.


Career in Malayalam Film Industry

Young Shritha Shivdas forayed into the world of cinema with the movie Ordinary back in 2012. It was directed by noted Mollywood director Sugeeth. The film marked her presence in the field and people in the industry and media thereafter referred to her as the Gavi Girl. Looking at the stellar performance rolled out by her, she was nominated for the SIIMA Award for Best Female Debutante in the same year. However, she narrowly missed out getting the award. After that, she was seen in a guest role in a song sequence of the flick Scene Onnu Nammude Veedu. She featured alongside Asif Ali, who had a lead role in the movie. After a brief period of lull, she again appeared in a suspense thriller flick by the name 10:30 AM Local Call. In this third film, she donned the role of a character by the name Nimmi. The fourth movie of her acting career is Money Back Policy. This film was directed by Jayaraj Vijay. After her first movie, she was getting only supporting and unimportant roles, which she thought was belittling her calibre and confidence in the cine field.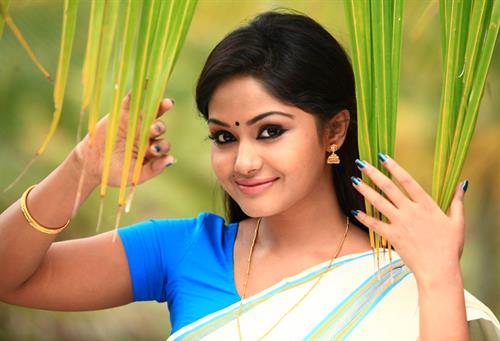 Projects Since 2013

Despite getting a number of roles in the Malayalam film industry, Shritha Shivdas was not happy with them. So, she once openly told the media persons that she would move to the neighbouring Tamil film industry as she was not getting good roles in Mollywood. In spite of all these, she kept getting offers from various filmmakers in the Malayalam movie industry. She had signed in for Malayalam flicks such as Hangover, Weeping Boy, Onnum Mindathe, Raputin, Koothara, etc. It seems the eminent film directors have not been able to understand the true potential in this upcoming actress. This could change in the coming years when different aspects of her acting get revealed to the general public.


Conclusion

The real name of actress Shritha is Parvathy. She was in fact was born as Parvathy Shivdas on April 14, 1991 to Shivdas and Uma in Aluva, Kerala. She had her graduation in Microbiology from Sri Shankaracharya College of Engineering and Technology located at Kalady in Ernakulam. Since her graduation, she began to appear in various television programs aired by Kairali TV as an anchor. The notable programs in which she anchored include Dew Drops, Tharolsavam. It was her association with the program Tharolsavam that paved her the way for her entry into the world of movies. She happened to interview the movie director Sugeeth who decided to give her a chance in his next project. In fact, she made a dream debut in the film world. The film in which she made debut became a super duper hit at the Box Office of the state. Her performance thus got noticed. The performance was well appreciated by both the film critics and general public. In recognition of her effort in her maiden film, she was nominated for the SIIMA Award for Best Female Debutane. She narrowly missed on the award that year (2012).

Though Shritha was getting offers for different roles in the Malayalam film industry, she was not happy with them as they were mostly supporting insignificant roles. Hence, she decided to migrate to the Tamil film industry in search of green pastures. Despite this move, she kept getting more offers from the parent film industry. We sincerely hope that the tides will turn in her favour in coming years and she would become one of the reckoned faces in the film industry. Anyhow, she has the innate ability to become a successful actress.