Sheela Kaur Actress – Profile and Biography

Sheela Kaur malayalam actress profile and biography are given here. Sheela is a South Indian actress who has acted primarily in the Tamil movie industry. Apart from that, she has also acted in few Kannada, Telugu and Malayalam language films. As a child artist, she had featured in 20 Tamil language flicks. The actress made her debut as a heroine in the Tamil film Ilavatham in the year 2006. After entering into the cinema world, she has adopted the screen name Maya.


Early Life

Sheela was born on May 14, 1984 as Sheela Kaur to a Punjabi family settled in Chennai, Tamil Nadu. Young Sheela had her elementary education from a reputed school near her school. Later, her parents had got her admitted to a larger and reputed school so that she could finish her education up till the 10th class without any break. This move paid off with the young Sheela getting a good grade in the 10th class. While studying in school, she took off some time to act in films as a child artist. She had acted in about 20 Tamil films before taking a break from it to concentrate on her studies. Young Sheela came out of hiatus only when she was given a nice role in the flick Ilavatham.


Career as a Child Artist

Young Sheela is not new to the world of cinema and the glamour associated with it. She began appearing in the flicks when she was just 9 years old. The debut film for her as a child artist was Poove Unakkaga. Her introduction as a child actress really worked to her advantage as she had a photogenic and innocent face. This trait was what filmmakers looked for from a child artist those days. As a result, she started getting more offers from other moviemakers in the Tamil movie industry. The flicks in which the beautiful Sheela featured as a child artist include Poove Unakkaga, Nandha, Dumm Dumm Dumm, Golmaal, Dheena, etc. In the film Golmaal, she appeared as the film actress Aishwarya's niece.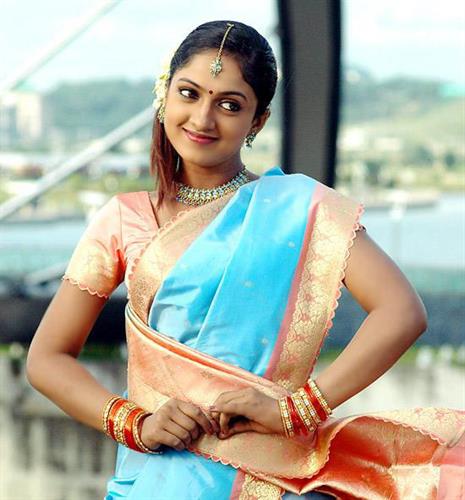 Career as an Actress

The real break for young Sheela came when she was invited to act in the Tamil movie Ilathavam in 2006. In the same year, she forayed into the Telugu film world as well when she acted in a flick by the name Seetha Koka Chiluka. In the next year (2007), the beautiful actress was given a chance to feature in a Malayalam movie Mayabazar. In this Malayalam flick, she acted opposite to the superstar Mammootty. The movie went on to become a super duper hit at the Box Office in the state. The upcoming actress also forayed into the Telugu movie industry with the film Prem Kahani, which was directed by noted filmmaker Chandru. When she forayed into the Malayalam cinema world, she was forced to change her name to Maya as she did not want to confuse her name with that of the veteran actress Sheela of Chemmeen fame. The other films in which this beautiful actress has appeared include Makeup Man and Thanthonni, etc.


Actress Approach to Become Successful

Though the actress Sheela made her presence known in all the four film industries in South India, she could not replicate the success she initially got in the Malayalam flick Mayabazar. Hence, she wanted to conquer one industry first before working in other language films on a regular basis. Hence, she chose Tamil movie industry as her base. Now, the actress is focusing on working in Tamil flicks to gain the hearts of people. This pretty lady has made up her mind not to miss a chance to get to her goal of becoming number one actress in the industry. That is the reason why the actress is now open to different roles being offered to her. At present, the actress is doing both glamorous and character roles that would promote her to the level of a heroine in films. She had told about this once to a scribe when he had asked about her supporting and inconsequential roles that she had acted in the past. At that time, the gorgeous actress told the interviewer that she had to do both glamorous and character roles to survive in the movie industry and showcase her acting calibre in different situations. She further added that she had the looks and the ability to express the emotions to woo the audience. Armed with these weapons in the armour, she would soon be seen as one of the reckoned actresses in the show business.


Conclusion

Sheela is an upcoming actress who has worked mostly in Tamil film industry. She was exposed to the world of cinema as a child artist. Her first movie as a child artist was Tamil flick Poove Unakkaga. With her photogenic and innocent-looking face, she was able to win the hearts of the audience. Encouraged by the response, more film offers came in her way. In fact, she has acted in over 20 Tamil flicks as a child artist. However, the luck did not favour her when she came back to the industry as an actress. As a heroine, her first film Ilavatam was a mediocre one. Due to this reason, she started getting only supporting roles in Tamil film industry. However, it did not hamper her fighting spirit. She started accepting whichever roles she was getting gracefully and gave her hundred percent to them. The luck goddess smiled at her when she did her first Malayalam movie Mayabazar alongside superstar Mammootty in 2007. However, that feat she could not repeat in other movie industries due to some strange reasons. This did not deter her efforts to do well. This is because she believed that she had the looks and acting ability to woo the audience towards her. Armed with these traits, she will one day become one of the top heroines of the South Indian film industry. It is a matter of time before she becomes a highly sought-after actress in the industry.